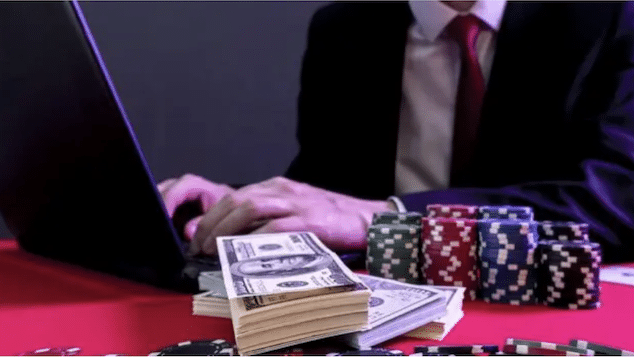 Future of US online casinos: Staying safe online and knowing where to play as growth and interest continues to grow among players. 
In the last few years, the market for online gambling, both within the US and internationally, has been steadily growing. Of course, to an extent, this is the same transition that most industries are going through. In many cases, the move from brick-and-mortar sites to online marketplaces offers a level of convenience, functionality and mobility that cannot be matched on the high street or the strip mall.
That being said, as this shift takes place and new markets open up, people who might not previously have been interested in a trip to the casino are finding it easier than ever to try out this fun new hobby.
But where can you find the best value for money? What are the laws on internet gambling in the US? And which are the best ways to stay safe and enjoy yourself?
Those are the questions we'll be answering in this guide to US online casinos that will take us on a brief tour of where to go and what to know.
State gambling laws
For Americans looking to try out online casinos, the first thing you'll need to know about is state restrictions. Gambling laws in the US are a bit of a rabbit hole, but the main thing you need to know is that there are two primary kinds of online casino: regulated and offshore.
Regulated casinos are licensed within the US and are, therefore, regarded by some as safer than offshore casinos. The downside is that although gambling is legal at the federal level, it is highly restricted at state level, with only six states offering licenses at present. These states are:
Delaware

New Jersey

West Virginia

Connecticut

Michigan

Pennsylvania
In essence, WV online casinos offer hobbyists a place to play in a number of states where traditional casinos are either harder or outright impossible to find.
That being said, if you are in the US but not in one of the six states listed here, your only option for online gambling is to move to another state or to try offshore casinos.
Offshore casinos are a type of online casino that operate perfectly legally within the US but are licensed outside the US. Many offshore casinos are operated out of island nations such as Antigua and Barbuda, which make a significant proportion of their GDP from licensed gambling.
But are offshore casinos safe to use?
Digital security for online gambling
Although offshore casinos are legal, their offshore status can make it easier to run scams that would otherwise be restricted by US laws. In effect, this means that some offshore gambling sites could attempt to defraud you by stealing your identity or encouraging you to pay in large amounts of money, only to freeze your account and ultimately steal your remaining funds.
That all sounds pretty scary, but not all offshore gambling sites are scams and there are ways to tell the difference.
A lot of the time, staying safe online really does just boil down to knowing the difference between a legitimate website, and a dodgy one. There are obvious, basic tells – like checking for a secure connection on your browser – but even the most meticulous eye can be fooled by this kind of cursory check.
That's why it's very important to use trusted sources to establish which sites are safe. Never take an offshore casino at face value, and always do your research before giving them any money.
The current online casino landscape
The market for casinos in the US is changing rapidly. If the move from physical to online spaces has taught us one thing, it's that modern consumers will almost always value convenience over sentiment. That being said, not all consumers are the same, and the appeal of iconic locations such as Las Vegas or Atlantic City will always draw a number of people.
Moving forwards, it looks like the next few decades of gambling in the US may well be defined by the battle between the bright lights of a slot machine and the late-night glow of a smartphone screen.
There's no telling for sure which, if either, will win out in the long run, but what it does mean is that for newcomers, there has never been a better time to get into casino gambling. Whether you're playing online or in person, there are more choices than ever before. That means more online sites to visit, more tables to sit at and more games to play.