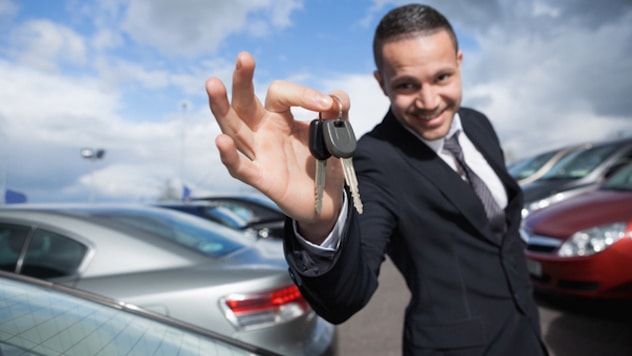 Why you should avoid car dealerships and consider buying a car online. How the customers idemand for top tier service & transparency has led to online auto shopping gaining traction. 
It's common knowledge that people hate car dealerships, but why? You likely have a few reasons in mind. If any of these seven reasons resonate with you, it might be time to explore the benefits of purchasing a car online. 
With the help of a reputable car transport company like Guardian Auto Transport, an auto shipping provider that offers auto shipping in Arizona and other states, buying a car online will be a breeze knowing you can count on quality shipments and top-tier customer service. That said, here are seven common reasons why people are swerving away from the traditional car dealership as online auto shopping is gaining traction.
Car dealerships are reputed to be manipulative and dishonest
The stereotype of a sleazy car salesman is a hard one to shake. The dishonest car sales tactics have been shown many times, including in TV shows and movies. Car salespeople are not always upfront about how much repairs will cost, nor are they always forthcoming about the exact condition of a car. Even brand new vehicle sales can see buyers saddled with unfair financing they didn't fully understand before signing. 
Dealerships often charge more for cars than private sellers
The prices charged by car dealerships are often significantly higher than what you would pay if you bought the same vehicle from a private seller. This difference is because dealerships have to profit and cover their overhead costs.
The sales process can be long and frustrating
The time it takes to retrieve a car from a dealership is often much longer than with private sellers. Many people complain about how the salespeople will continue to try and upsell them on additional options and warranties even after deciding to buy. 
The sales staff can be pushy and aggressive
Once you've started talking to a salesperson, it's not uncommon for them to be pushy and constantly try to upsell you on additional upgrades. Sometimes these workers don't take no for an answer, even if you say so multiple times. If you threaten to leave, dealership employees may become even more aggressive to close the deal.
Car dealerships don't offer a good selection of cars
The selection on display at a dealership is often limited because they are trying to sell their inventory quickly or have location issues. Car dealerships tend to have less control over what kinds of cars are available for sale, as most of the selection comes from manufacturers.
Dealerships can be challenging to deal with if there are any problems with the car
If you notice a problem with a vehicle and take it to the dealership for repair, you may find that people don't want to work with you. In some cases, the dealership may refuse to do anything about the problem, or they may try to charge you an arm and a leg for the repairs.
Dealerships often don't provide good customer service
If you want something done at the dealership, such as having a new key made, you may find that customer service is poor. Staff may be uninterested in helping you, or they may try and charge you extra for services that should be free – leading to many to start looking online when it came time to purchase a new vehicle in a bid to avoid the dreaded car dealership experience. 
Wrap up
These are several reasons why people hate car dealerships. Ultimately, it's a matter of car dealerships not always treating their customers the way they should. If you're looking for an excellent car-buying experience, consider an online or private seller to avoid these common pitfalls.