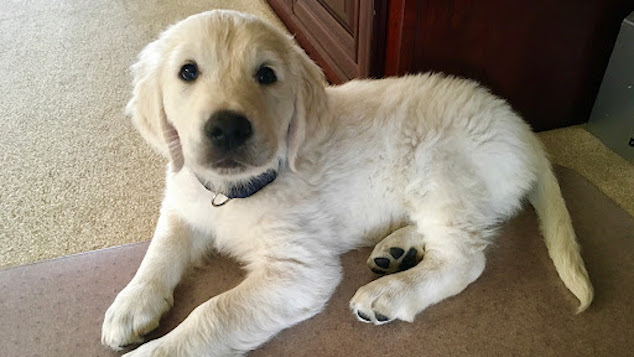 Guide to preparing for a new puppy to your home. How to turn a potentially stressful environment into a safe and inviting one when bringing a new dog into the house. 
A new puppy at home can be the most exhilarating thing in the world! However, it is also a possibility that your little new furry friend may be stressed about coming to a new home with a new family — and they can cause you some stress too! To get through the first days with ease, you should be organized and prepared to have a puppy at home.
Have a family meeting to decide who will be the primary caretaker before you bring the dog home! If it is only you, then you should be sure that you have made a big decision and you will stand by it.
Here are the things you need to think and act on before you bring your puppy home.
Start with the Basics
It is the right choice to get all necessary supplies before the puppy comes home. The basics should be dealt with ahead of time so that you can get straight home without hitting stores together, because it may cause the doggo more stress.
You can start by buying:
Food and water bowls

Dog food

Some treats that can be very useful for training

Walking gear

A bed

Toys (and a lot of them!)

Cleaners to remove stain and odor

Dog gate that can be handy to prevent the buddy from going where they should not go

Collar

Harness

Leash

CCL Braces
CCL issues are some of the most common injuries faced by all dog breeds and sizes. If your puppy is a breed that's fast growing — like St. Bernards — you may want to invest in a flexible dog CCL brace to support their growing hind legs. It's not uncommon for puppies to have growing pains, and their knees are sensitive, complex joints, and rigorous activity can set them up for injury. You can limit that activity with constant supervision or a brace. 
Puppy-proof the House
This is a quite important step for people preparing to have a puppy at home, because puppies are famous for chewing anything that they should never chew! Dog gates, like we talked about above, are very useful to prevent this. A temporary limited space where your furry friend cannot damage significant belongings of yours will be perfect.
You should be careful about picking a space that is in the center of activity in the house so that the buddy won't feel alone. Also, you may want to pick a space that is easy to clean in case the buddy pees all over it. Potty training can be hard, we get it!
Puppy-proofing the house includes securing everything that may hurt your dog when they reach it such as medicines, chemicals, cleaning materials, or certain plants.
Arrange your Time to be with Puppy
It is ideal that you spend as much as time with your puppy in the first week they get home. When you are around all the time, it will be easy for the buddy to settle in. Spending the first week together without interruption will definitely make your bond stronger than otherwise. The stronger the bond is, the easier the training gets.
Even if you are home for the puppy in the first week, you should not forget to prepare for the days you cannot be around all day. Finding a dog walker, doggy daycare, or pet sitter will make it easy when you get back to work.
Plan Your First Ride Home Together
Bringing your puppy home is so exciting that you may forget some essential things to do. You should be aware that a comfortable and easy ride home is very important for your furry friend, because a stressful trip may become a phobia.
You need to have company with you to sit next to the puppy or drive the car while you are with the puppy so that the buddy will not try to jump on your lap. Keep in mind that a carrier, blanket or bed and wet wipes for clean-up will be handy during the ride. 
Now you're ready — go get your new friend and bring them to their forever home. Good luck to you both!