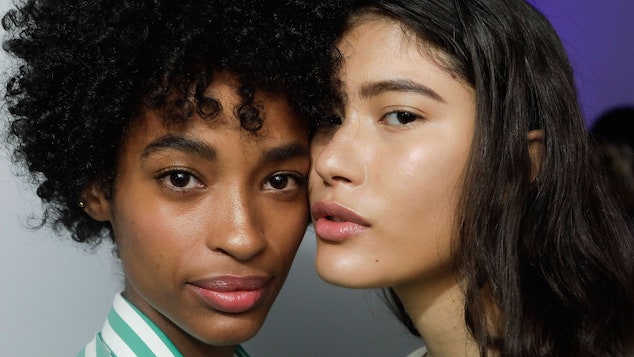 Removing Blackheads Using All-natural Products: Skin friendly and environmentally favorite processes to clear up your skin and keep it glowing and healthy. 
Blackheads are hideous pinhead-like lesions that are formed on the skin and may adversely affect our face and body if not treated properly. They act for oil plugs that carry bacteria, germs, dead skin, and dirt. But, blackheads are easily treatable at home by following certain basic cleansing rituals and all-natural remedies. 
Before we move forward to learn how to act towards blackheads, it's important to know how these little monsters are formed in the first place. No matter how dry the skin is, our skin has the property of naturally producing oil. When this oil gets accumulated in the pores along with dead skin cells, the entire thing tends to rise and push through the skin's surface. This is how a blackhead is formed. When these materials come in contact with the atmosphere, they get oxidized and turn black. This gives rise to an oil plug. Doctors sometimes refer to blackheads as open comedones. 
The correct way of treating blackheads is to use products that break up the oil plugs and deep cleanses the pores. The remedies mentioned below will help you do exactly that. Once the oil plugs have been broken up and the skin becomes squeaky clean, you are advised to regularly take relevant preventive measures to repudiate blackheads for a long period of time.
    1. Cleanse Everyday

Prioritize cleaning your skin every day to reduce excess oil production, accumulation of dirt, germs, and other unwanted materials that can clog your pores. 
You can follow a double-cleansing routine. That's what most doctors would recommend. This approach entails using an oil-based cleanser first to get rid of make-up and pollutants. Some of the best oil-based natural cleansers include- rosehip, olive, macadamia, and coconut oil. 
Then, go ahead and use a mild face wash that gently prepares a clean canvas for the rest of the treatment. We recommend you to try Dermalogica special cleansing gel available on Ulta. It's a soap-free cleansing gel that rinses toxins and debris and renders smooth and soft skin. Currently, Ulta is offering a get a free gift with this purchase, so that's a cherry on the cake! 
     2. Use Blackhead-clearing Topicals

Application of Topicals will help you break up the oil plugs themselves to avoid blackheads. Yes, it may take a few weeks for the topicals to break up the plugs but they definitely blur the appearance of blackheads. Here are some of the top topical applications:
Alpha hydroxy acid (AHA): AHAs are fruit acids that encourage exfoliation. Alpha hydroxy acid includes- glycolic, mandolin, and lactic acids. These 100% natural topical applications foster skin peeling and visibly reduce blackheads.

Salicylic acid: Salicylic acid is obtained from the willow tree. It has innate peeling properties that help to peel away and get rid of pore plugs.

Tea tree oil: This topical application contains antibacterial and anti-inflammatory properties. You can use it directly on the affected area or mix a couple of drops with your regular moisturizer and then apply. 

                                                               
 3. Blackhead Removal Scrub or Mask
Accumulation of dead skin cells is primarily responsible for the occurrence of blackheads. Exfoliation will help you get rid of dead skin cells. Here are some of the best natural exfoliators to craft an effective skin treatment:
Oatmeal- Mix 2 tbsp of oatmeal, 3 tbsp of non-flavored yogurt, and 1 tbsp olive oil and apply on damp skin. Leave the mixture for 15 minutes before washing with warm water.

Egg Whites- Egg whites help in tightening the pores and reduce blackheads. Add 2 tbsp of lemon juice in 3 egg whites. Apply the face mask and leave it for 20 minutes before rinsing off with warm water.

Scrub and exfoliate not more than once a week or you may end up irritating the skin. 
    4. Steaming 

If you can still see those stubborn blackheads, consider taking steam to make the skin soft and open the pores. Then use a blackhead removing tool to easily get rid of them. End up using your favorite moisturizer. Give a nice massage to your face for around two minutes to soothe the skin and close the pores.
    5. Blackhead-friendly Habits For The Body

After expunging the blackheads, it's important to practice certain Blackhead-friendly Habits besides, of course, applying creams and body lotions to keep the skin hydrated. 
Change clothes immediately after a sweat-producing activity like working out, walking, or simply returning home after a long day because sweat does contribute to blackheads

Prefer loose cotton and other natural fibers for daily use. This will help your skin to breathe and reduce friction, preventing body blackheads

Follow the entire CEM process- Cleansing, Exfoliation, and Moisturising at least once a week.

Wrapping Up
Blackheads, when left untreated, may cause serious acne. While they don't often occur on the body, it's very common and natural that they show up on and around your face. While most blackheads can easily be treated at home, some of the deeper ones may require medical treatments for safe removals. Besides vehemently following these easy blackhead removal remedies mentioned above, maintain a healthy lifestyle and say no to blackheads forever.