Music Trends 2021. How COVID-19 forced musicians and artists to re-think being creative and monetizing their content as technology, consumption, services and changing costs and social media formats shifted and energized opportunities. 
Every year, the music industry keeps spawning new artists and producers who shake up the entire music scene with their songs. Along with the new wave of songs that comes out year after year, there is also a rise in new music trends, as musicians and exceptional global talents take to their studios and come out with something awesome and unique.
Just like every year, 2021 will be no different. Due to the COVID-19 pandemic, artists all over the world took to online music and video streaming platforms, and going live on Facebook and Instagram was the only way for them to perform for their fans. So, if you are also a music aficionado, now is the time to flex your creative muscles and brush up on your chords for piano and guitar, because now is the time when anything can go viral.
With that said, let's have a look at the exciting new music trends that we are looking forward to for this summer.
The Rise of Music Streaming
Music streaming platforms have been quite popular in the past decade, but the past year saw a tenfold increase in the number of people who signed up on them. A major reason for this is because of the lockdown and people who were spending more time at home. Moreover, not only did music streaming platforms house the biggest artists in the world, but they also became a launching pad for many underground or aspiring artists, thus propelling them to the larger stage.
Since people pay to subscribe to platforms like Spotify and Pandora, artists are also earning handsome revenue for the number of times their songs are played by users. Other than that, people who listen for free are subjected to ads, which also bring income to the companies and allow them to reward artists well. This model is turning out to be more favorable for artists who are unable to go on tours and perform gigs.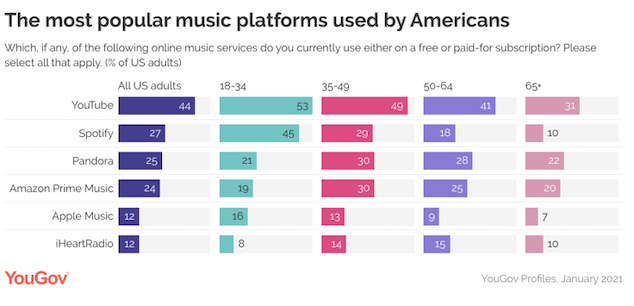 Social Media Success
According to the recent trends, social media has become the deciding factor for artists, as to which one of them is more admired by their fans over the others. Social media is a boundless platform that provides you with endless opportunities, as well as a global audience of billions of people. With less than 10% of the effort that artists put into their concerts, they can earn as much as they do through social media platforms, who also earn through ads mainly.
Most artists are also putting up their new music videos on YouTube, Facebook, and Instagram, and although their fans and millions of other people watch them for free, the artists still end up earning in the millions when their video views skyrocket. Even audio engineers and producers are coming round to these new dynamics and reshaping their content for social media.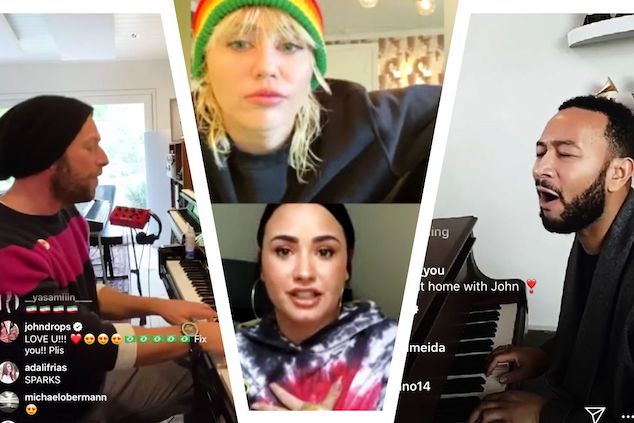 Live Streaming
Even before the pandemic, a few artists tried to take their concerts and gigs online, but the response wasn't great, mainly because had the option of watching them perform live and "in person". Now, COVID-19 has taken that option away from us and through the advent of technology, live streaming is the only way for artists in the near future.
Most artists go live on YouTube, Facebook and Instagram to interact with their fans or perform with a set of musicians, and these performances are generally free for the users. If the situation continues to be like this, they may offer paid online concerts with a better audiovisual display, so that people get their money's worth.
Shifting from Albums to Singles
Earlier, artists used to record anywhere from 8 to 20 singles, compile them into one album and put it on the shelves of brick-and-mortar music record shops, where their fans would swarm in and buy hundreds of thousands of copies. Now, neither the shops are there, and nor are the fans. 
The evolution of technology has shifted everything to the online sphere and all thanks to music streaming platforms and social media, artists can spend more time on releasing singles and driving up their engagement rather than rushing to release an album. Moreover, iTunes and similar platforms give users the opportunity to buy songs from an album or singles as well, thus ensuring artists get their sales.
Micropayment for Artists
If you look closely, nearly every social media platform has added a new feature where you can "support" the artist or content creator through tokens, stars, coins, etc. This has made it easier for artists to monetize their content. If they come live and perform a few songs for their fans, the users listening to them can send them their appreciation in the form of micropayments, which add up to become a promising figure for the artists.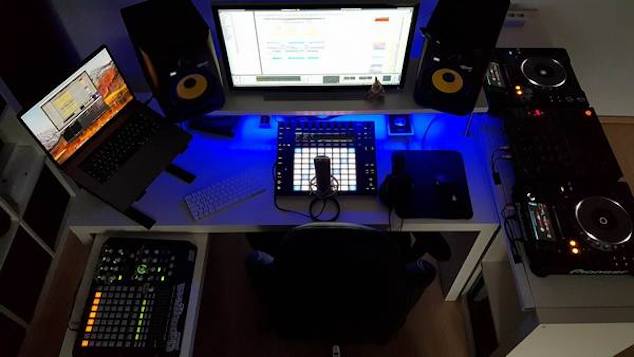 The Increase in Home Studios
The DIY wave has also hit the music industry, and thanks to audio equipment becoming readily available and affordable, anyone can set up a studio in their bedroom, basement, or garage. All they need is a laptop or computer, an audio interface, a MIDI keyboard, and a condenser microphone that enhances their vocals. Setting up this equipment and learning how to use the software is also easy, all thanks to YouTube.
All of this can be done for as low as $300, and thanks to this, there has been a rapid increase in artists and musicians who have made their way up to the mainstream media. This shows a promising trend that will not mellow down any time soon. Even artists have contributed to this trend and have set up their home studios, so that they can continue to make music during the pandemic.
One of the greatest music trends to emerge from the past year is the possibility of collaborating with artists, no matter which part of the world they are in. Together, they have created some beautiful music that will go down in history and as this year progresses, there is no doubt that this trend will keep catching on, and you will see more and more people jumping on the global collaboration bandwagon.