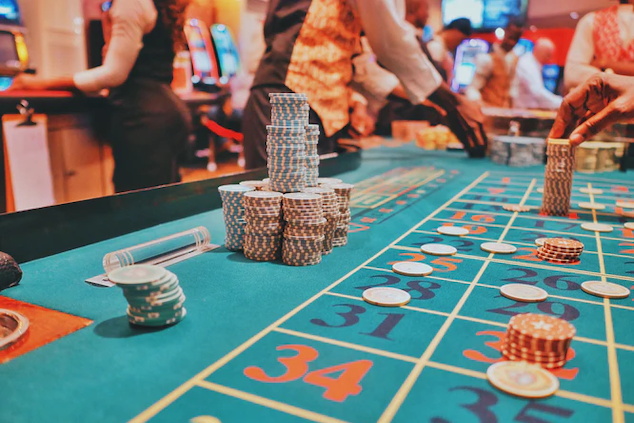 Notorious Casino Stories: How Celebrity Gambling Addictions nearly got the better of Hollywood stars who had to re-evaluate their betting behavior. 
Many celebrity actors, sportspersons, movie producers, musicians, artists, and other superstars are addictive casino gamblers. Although the good stars spend most of their spare time gambling in casinos getting entertained, other celebrities hit the headlines for different scandals.
Casino vendors and owners are fond of celebrity casinos and use various promotions and campaigns to attract more business players. For instance, some equip Hollywood gambling celebs with high-quality services such as free rooms and merchandise. They prefer doing so as an excellent way to advertise their services to receive more superstars. Eventually, they attract more players who would love to play high-stake games with celebrities.
However, there are times where some celebrity casinos had to cope with unwanted superstars' habits and notorious scandals. This article focuses on a few infamous celebrity casino stories, including gambling problems and Las Vegas scandals.
Celebrity Famous Casino Lovers
Most high-profile casino stories relate to offline casinos, particularly in Las Vegas. Today, online casinos are getting more popular because they are convenient and confidential. Choosing one of the Casinosters' rating of fast payout casinos, you are unlikely to get into trouble. You will still enjoy playing casino games by visiting Casinosters' casinos and other fastest-payout casinos and venues in the UK.
Also, you will enjoy high-stake games and achieve instant withdrawals without excessive expenses like celeb gamblers.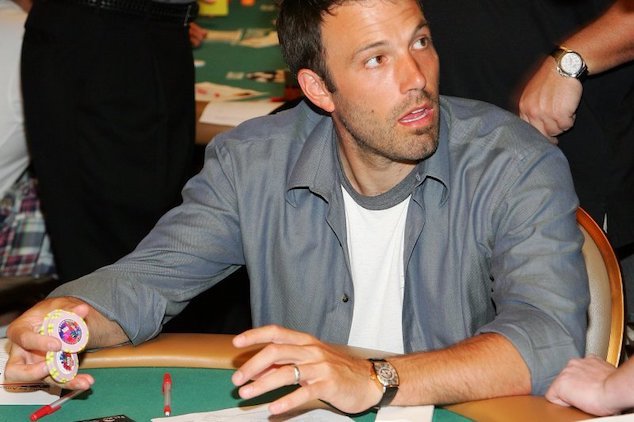 Ben Affleck Scandals Las Vegas
Ben Affleck is a well-known Hollywood professional actor and director, apart from being famous for participating in casino gambling. He also has long-term affiliate relationships with some of the best casinos in Las Vegas. Affleck is an avid admirer of Blackjack, Poker, and Roulette casino games.
His passion for cards and desire to earn more cash without losing much caused him to encounter a cheating scandal. Due to his scandals in Las Vegas, Hard Rock Casino decided to ban him.  Though he tried to defend himself in an interview with Vanity Fair magazine, his habit was a few years later linked with Molly Bloom's illegitimate poker games. 
Apart from his cheating scandal, he is considered one of the most notorious celebrities with gambling problems. For instance, his gambling addiction made him lose lots of cash on poker in 2001. His addictive behavior also caused him to seek rehabilitation programs to address his obsession with gambling.
Pamela Anderson Scandals
Pamela Anderson, one of the "Baywatch" series top superstars, has a long-complicated past to the gambling scene. She is an avid fan of slots and poker games. However, her long-lasting relationship with professional poker Rick Solomon, who later became her husband, caused dramatic scandals.
Anderson's love for poker led her to owe Rick worth $250,000 in debts during their early marriage. The scandal became one of the most publicized celebrity stories related to casinos.
Additional reports emphasize how Rick decided to cancel this massive debt in exchange for physical affection. Though strange events transpired about this scandal, they still married again with their honeymoon held at Las Vegas poker capital.
Charlie Sheen Hollywood gambling scandals
Charlie Sheen, a famous superstar of the "Two and a Half Men" series, is not an outsider to Hollywood gambling scandals and celebrity stories related to casinos. Lately, he has managed to maintain a private and low-profile life after getting sober.
However, years back, he hit the headlines for the wrong reasons involving drugs and sex scandals. Additionally, he was among the celebrities with gambling problems mainly due to his love for sports betting. Some reports showed he was betting while driving his pregnant ex-wife for childbirth owing to his addictive behavior.
Sheen's daily gambling behavior involving many sports matches used to reward him with quick winnings. However, his addiction problems continued to grow, with reports showing he suffered violent mood swings and tantrums when results failed to favor him. Also, his failure to recover from the betting losses led him into serious financial debt.
He used to face assault charges, addiction struggles, and news leaks that he struggled with HIV while on addiction. However, he managed to sort most of his problems, and it took time for him to get better and lead a quiet life.
Conclusion
These are not the only stories for notorious celebrities with gambling problems and scandals. Many stories about other superstars with different Hollywood gambling scandals exist. One can't forget the gambling problems related to Tobey Maguire, Matt Damon, Charles Barkley, Gladys Knight, etc.
Besides, being a celebrity doesn't mean having an everyday life away from scandals and addictive casino gambling. Although some superstars have the habit of getting into serious problems with gambling addiction, many still enjoy their casino games without creating negative headlines related to scandals.