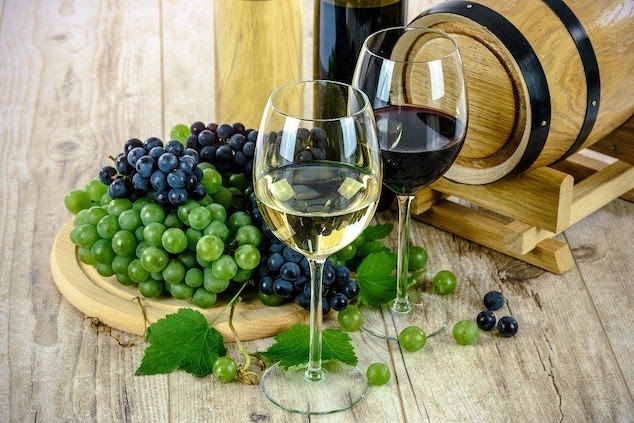 Bachelorette Party Ideas that are unique, creative and serve to bring the entire group together leading up to the celebration of nuptials.
Taking time to enjoy the company of one's girl friends before setting off into married life is a right of passage in the United States and many other parts of the world as well. It is one of those traditions that Hollywood makes entire movies about. However, it can also be a little stale of an idea when one doesn't have something original to do for their bachelorette party. This is why we present to you some ideas that you might not have thought of before. 
Wine Tasting At A Vineyard 
Forget the clubs and bars. That is where everyone goes when they throw a bachelorette party. Instead, consider taking the girls out to a vineyard or winery for some wine-tasting that will rock your world. There are a number of beautiful estates that one can go to in order to have a great time and enjoy some incredible wine. It is exactly what the doctor ordered when it comes to getting the girls together and enjoying some time together. 
Enjoy A Spa Day Together 
Everyone loves a relaxing trip to the spa. Why not book one that you can take all together with your friends for your bachelorette party? That is an idea that has caught on more and more over the years.
Bachelorette parties were once thought of as these incredibly loud and rowdy kind of nights, but there is no reason why this must be the case. Enjoying a nice pampering and some relaxation can do the trick as well. On top of that, there are no embarrassing stories that have to be told from a day at the spa! 
Try A Music Festival 
Next on the list of ideas would be to catch a music festival such as Lollapalooza or Coachella. These are huge music festivals that almost everyone knows about. Their feature some of the most premier acts in concert today, and they are a great way to spend some time with your closest friends doing everything that you love to do. Nothing quite beats what you get when you take a trip over to a music festival. 
Make sure you grab some mementos of your time at these festivals with all of your favorite people. There are plenty of memories to be made. 
Plan A Trip To The Casino
Why not look at taking a trip to the casino as part of your next adventure? This is an excellent way to have a wild and fun night that may even result in one or more of your friends winning some money. If you have a down night, you can always play Buffalo slot at casino.com. This way you can charge back up for the next night while still playing the odds at winning. 
The casino is a great place to let loose because it has something for everyone. From the gambling and the free-flowing drinks to the performances that are set to entertain, there is certainly a lot to look forward to from a casino trip. It is an idea that often overlooked when thinking about bachelorette parties. 
Taking A Trip Out On The Water
It is not wildly expensive to rent a boat to take out on the water for an enjoyable time with all of the girls. This is the kind of experience that one should jump at if they have the chance. 
Getting out on the open waters can be both freeing and fun. The boat is sure to be stocked with plenty of alcohol, so there is nothing to worry about in terms of people having fun. However, it is also the kind of thing that allows people to cultivate their best selves and enjoy the time that they have to spend with those that they love and care about. It is all available to them right then and there out on the boat.