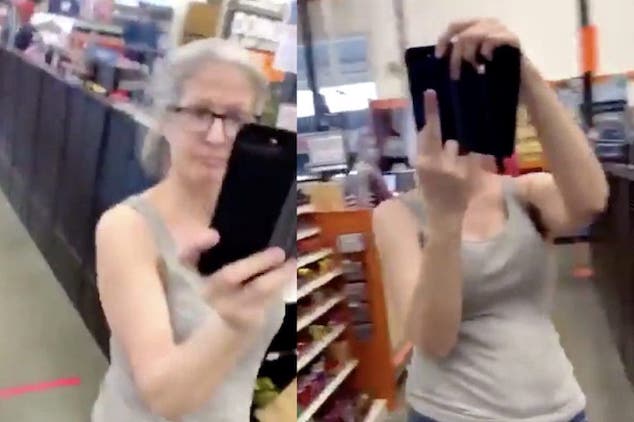 Teri Hill McHenry, Illinois woman aka Home Depot Karen gets into fight with Sydney Waters fellow shopper over face mask as white privilege is cited.
Here we go again. An Illinois woman has been captured on video justifying not having to wear a face mask at a Home Depot outlet amid the ongoing coronavirus because she believes in 'white power.'
Teri A. Hill, 54, allegedly got enraged when another shopper reminded her to keep her mask on while complaining to an employee Friday that too many customers weren't wearing face coverings at the store in McHenry.
'You know what she did?' fellow shopper Sydney Waters, 34, posted on Facebook. 'She posted up. Told me I wasn't going to tell her what to f–king do. Then she took her mask all the way off, put it in her pocket and let me [know] she was going to spit & cough on me.'
Hill said she didn't need to comply with the store's rules due to the color of her skin, video of the encounter posted onto Facebook by Waters revealed.
Ready kids?
Today's episode of "Maskhole Karen's" location: Illinois.

"I'm white and entitled. I believe in white power" pic.twitter.com/22kOZmWuwh

— 🦋🌸ᗰᗴᒪᎥᔕᔕᗩ🌸🦋 (@MeliMels99) July 5, 2020
'Yes, I'm entitled, I'm a white woman'
'You're disrespectful to everyone else in this store,' Waters told Hill. 'The entitlement is disgusting.'
'Yes I am entitled,' Hill is heard replying in the video. 'I'm white, I'm a woman.'
Waters, who is also white, then 'playfully' welcomed Hill to 'privilege' before asking her why she felt so special, video shows.
'What does you being white have to do with you being  able to get your way?' Waters asked.
'Because I'm a white woman,' Hill replies. 'That's what happens, I believe in white power.'
Matters escalated with the pair of women exchanging blows, with responding cops arresting Hill on charges of battery and disorderly conduct, the Northwest Herald reports.
Both women sustained minor injuries according to the media outlet, but neither sought medical care.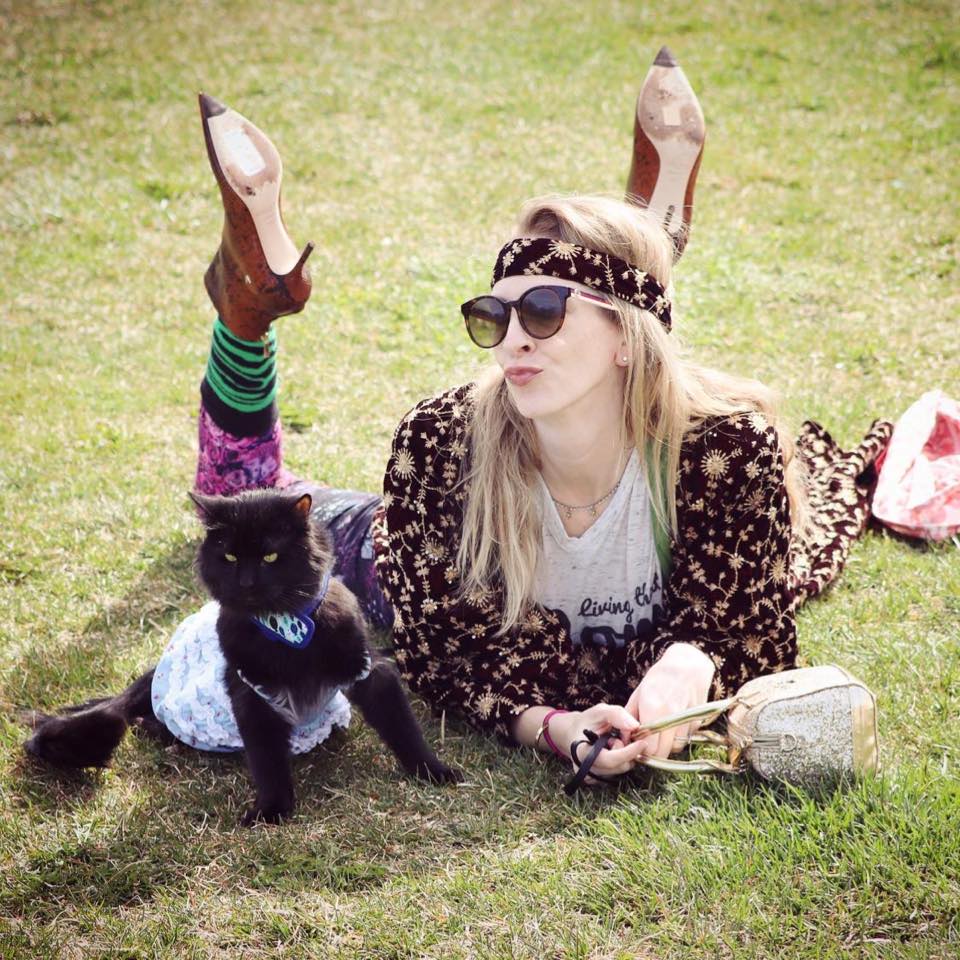 Cognitive dissonance in America
Hill, of McHenry, was taken into custody after investigators spoke to witnesses at the store and took a look at Waters' video. 
Hill was later released and is set to appear in court on Aug. 19.
Waters, of Johnsburg, was not charged in the fight. She also reportedly accused Hill of ripping off her mask as they wrestled on the floor.
'I'm not a spring chicken anymore — I have bruises everywhere,' Waters said. 'My shoulder is hurt. Nothing's broken.'
'I don't deal with racism. It's so prevalent right now, and I feel like if you're not stopping people and you're not saying something, you're part of the problem,' Waters told ABC13.
The politicization of whether one should be compelled to wear a face mask (with the claim it impinges on one's liberty) continues to be an ongoing theme as the public 'struggles' come to terms with the ongoing health pandemic (along with other social strife) and a kind of disbelief and virtuousness that they should be asked to make 'collective sacrifices' in a bid to stem the virus.
As of Tuesday there had been just under 134K deaths nationally attributed to COVID-19 with 7273 deaths in Illinois alone.