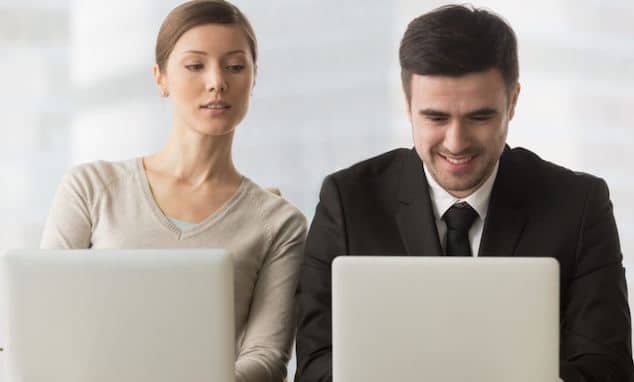 Plagiarism Checker Tools best used by bloggers, professors and students and why it's often worth choosing beyond the basic plan for added features. 
Plagiarism checker tools are made to facilitate the user in various purposes like:
The check for plagiarism in helping bloggers publishing unique content on websites

Check plagiarism prior to publishing any document; otherwise, it will get rejected.

Students make use of plagiarism checking tools in to ensure their assignments are free of plagiarism

Professors using such tools to check students recent status in studies.

As used by website owners to make sure their content plagiarism-free.

Online Plagiarism Checker:
Checking of plagiarism online is very convenient and available for anyone to use. A search of key term "online plagiarism checker tools" on the browser will reveal multiple tools one can use. 
Most basic plagiarism tools are free to use — with vendors offering features beyond the standard option as part of a premium plan. Some tools are not free but can be used for free with the support of browser like the Grammarly.
Tips to Prevent Plagiarism:
There are some tips that need to follow in order to avoid plagiarism. But still, if you think that your content has some plagiarized content added intentionally or unintentionally one can see where with anti-plagiarism tools. Follow the below-mentioned tips to ensure content remains original and unique:
Do not write in a hurry. The hurriedness in writing multiple blogs in a limited time is the main reason for plagiarism. The writer starts copy-paste or rephrasing the content that remains plagiarized.


Do not use just one source. Take information from multiple sources so that there will be a variety of words and vocabulary.




It is always preferred that a writer express his or her own thoughts. The idea can be taken from other sources but written in one's own words.




The proper referencing and citation is a must




The little rephrasing does not save you from plagiarism.




At last, use the anti-plagiarism checking tools.



Top 5 Plagiarism Checker Tools:
Following are the top-ranked anti-plagiarism tools:
Grammarly

Quetext

Duplichecker

Turnitin

CopyScape

Grammarly:
Grammarly is an online tool to detect plagiarism of content. This is available as a paid tool, but you can get it free for use by supporting it with the browser like google and safari. But this will provide limited features. Grammarly is also known to be the best punctuation checker. It helps the user by underlining the mistakes with the red color.
The originality of the write up can be accessed easily by this versatile tool. Persons who have used Grammarly highly recommend this tool to others. This shows the efficiency and quality of the tool.
Quetext:
Quetext is a totally free tool to use for checking plagiarism. Additionally, the paid version of the Quetext is also available with little modifications. Multiple types of documents can be uploaded on the Quetext like the word document, document in pdf form, and a few others. Quetext also provides help in citing the original sources of the content in order to prevent plagiarism.
Duplichecker:
If you are looking for a free tool with accurate results then you must avail of this plagiarism checker tool by duplichecker.com. It is known for its speed. This anti-plagiarism tool gives a really quick overview of the content and provides results. Professors prefer this tool because of the high-speed auto check given the task of checking for an entire class is really tough.
Turnitin:
Turnitin is a paid plagiarism checker tool. The usage of this tool is increasing day by day due to its high-quality results and accuracy. Turnitin contains a large database ensuring the increased detection of most if not all plagiarism.
With Turnitin, teachers are allowed to take a class and set the rules for plagiarism. Then the students can get access to that class with the login and password decided by the teacher. In the end, you can get the report with the full details of the plagiarism and its sources. You can download that report and correct it accordingly.
CopyScape:
This tool was launched many years ago, but still remains in high demand. The only issue is that the interface is old. It reviews the content speedily and is cheaper than many other tools.