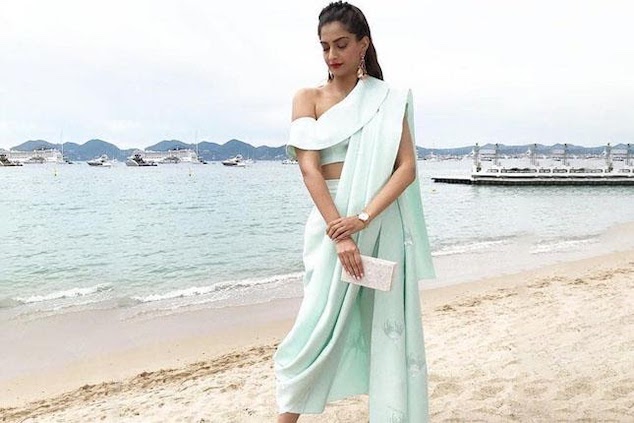 Create fusion looks for your ethnic outfits: How to blend traditional Indian pieces with a modern look and end up with fancy fashion blends. 
It is fun to create a fun fusion look if you have a creative personality. Traditional outfits are loved by most Indians for family gatherings and other events. Plus, we have a myriad of options to choose from the saree to the Kurti that you can adorn to these occasions. Therefore, to rock these ethnic pieces in style you can blend them with modern looks and create a fusion look. There are many ways to get the fusion look from styling them well and a mix and match of both. Use modern accessories and traditional pieces to create this blend as well and shift your form of dressing. Here are some fancy blends that you can create fusion looks for your ethnic outfits.
Saree with a twist 
When you dress the different forms of fusion sarees that are available. You will know that these indo-western looks are a gift for the Indian women. Although there is a challenge on how best to drape them. The more creative the draping the better for a new style for this fusion look. The many variations to this trend include pant style saree, belt saree, cape saree and also a denim jacket saree.
Fusion looks help you to shift from the heavy sarees to dressing to silk sarees and other lighter ones that you can carry with ease. Also, other than the usual blouse, a peplum, crop top are other alternatives that you can pair the saree with. Working-class women can also enjoy this fusion saree look. Since they can get dhoti pants or Lehenga skirt with an already set pallu.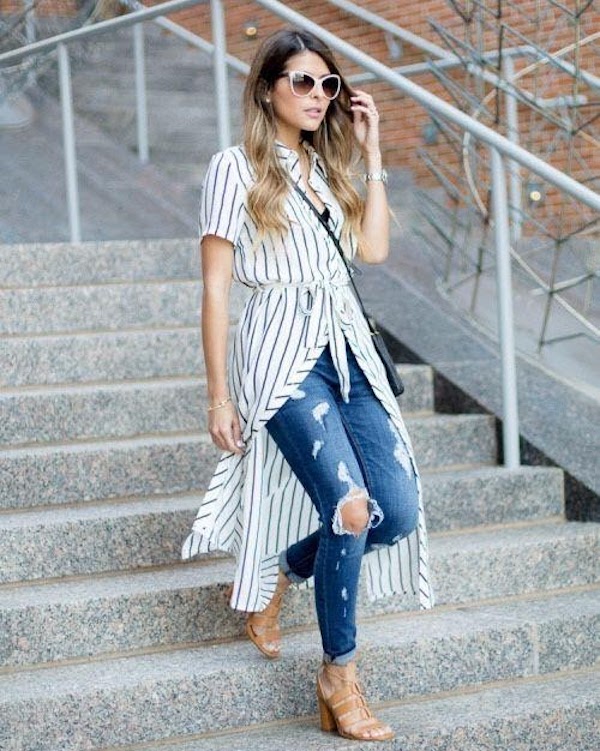 Jeans with kurtas
Pick your jeans to achieve a fusion look with a kurta blend. You can choose a short kurta, slit kurta, or trendy mirror work Kurtis and pair with skinny jeans. This is a simple yet elegant look other than pairing your Kurtis always with a pair of leggings. Choose those that have a front slit for they are most versatile and you can wear them with other bottoms as well. Enjoy this look with a rugged jean with a pair of high heels to give you the perfect posture. This is a fun fusion ensemble that you will look good in and turn a few heads.
Bohemian shrug with palazzo
Who does not love the bohemian vibe? It is attire that you must have in your wardrobe either as a bohemian style Kurti or a bohemian shrug. Choose bright and vibrant colors to showcase your boho long shrug in this fusion look. Throw it over a palazzo or a monotone jumpsuit and enjoy rocking this boho look. There other salwar's other than palazzos that you can pick like a dhoti with a crop top and a stylish bohemian shrug. Accessorize this look with chunky jewelry and a pair of stilettos and flaunt this boho vibe with confidence.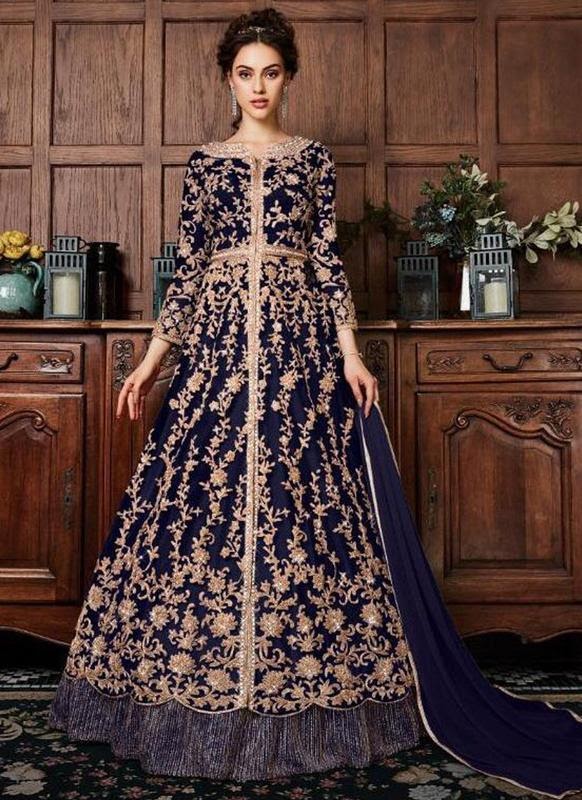 Anarkali Jacket
To give your Anarkali dress a fusion look ditch your dupatta for a jacket. This look gives you the best of both worlds. Plus, you can style with a long or short jacket while some women prefer to blend it with a waistcoat. A good example is a plain Anarkali with an embellished long jacket is a trend most Indian women adorn. Additionally, try a floor-length jacket that has side slits to give it a cape style effect to the whole ensemble. After all the jacket you use for this fusion depends highly on your fashion sense. Plus, how comfortable you want to feel. Try this look and blend in with the increasing fancy trends.
Fusion Kurtis 
The Kurti among most Indian garbs has the most indo-western pieces and keeps on growing. This versatile piece can be worn on most occasions as long as you know how to style it best. This fusion Kurtis is best for the millennials and middle-aged women. Ensure the Kurti style you choose accentuates your curves. The tunic Kurtis, for instance, is an ideal fusion mix that sits effortlessly on the body. This is a good Kurti if you want one that fits your body perfectly. Dress this to kitty parties, daily wear and to college too. Pair this with leggings, culottes and enjoy the look.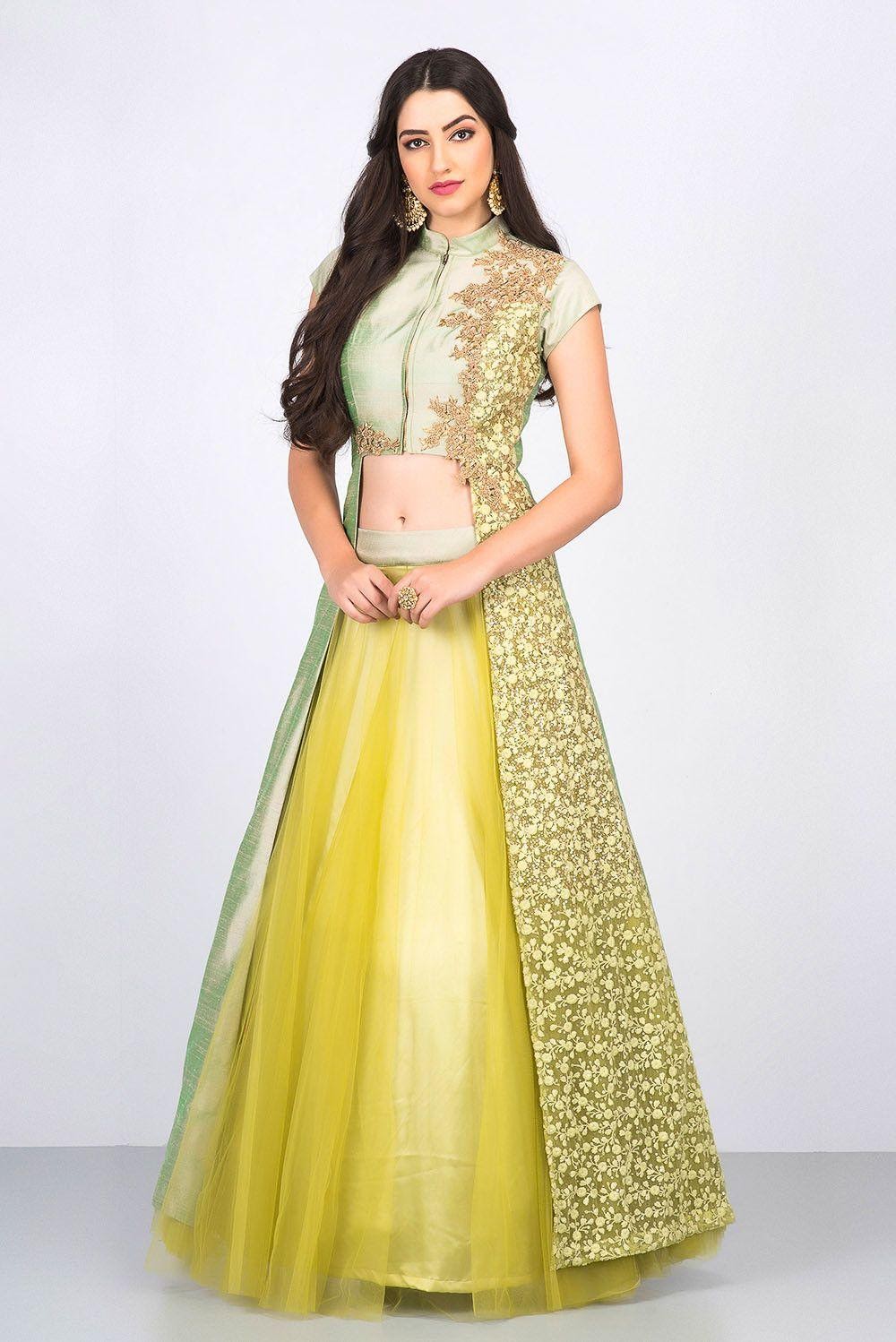 Fusion skirts
The lehengas cannot be left out on this list. They have also grown to trendy stylish pieces that are trending as well. The Lehenga and other skirts have numerous styles that you can style into a fusion twist. Avoid the Lehenga in red colors that women adore that have a slit. To those that have pockets, puffs and frills and other Indian designs to give you a perfect blend. The dupatta when wearing this fusion skirts is not a necessary accessory. Pair with a fusion blouse that is a backless choli or another type of choli design that you feel like embracing. Additionally, for a breezy indo-western look pair a traditional skirt with a denim jacket. Also, a Banarasi Lehenga with an asymmetrical top is written fusion all over it.
The fusion gown
The fusion gown is a beautiful outfit that you can adorn to a grand event and a wedding. These gowns are not just worn plainly but are revamped with Indian accessories that create this fusion twist. This is embroideries and other embellishments and you get a truly indo-western outfit. This fusion gown is commonly worn by the bride and Bollywood divas when they are attending various occasions.
Alternative ways to achieve this fusion gown look is through shrug style blouses, embroidered jackets and also styling with modern accessories. Enjoy the different color hues, layers, unique cuts, and embroidery patterns. Give yourself a modern gown with an ethnic twist and visa vis.
To sum up, the above are not the only fancy fusion looks that upgrade your Indian look. However, there are more that keep on evolving and you can create one for yourself according to your fashion taste. On the other hand, comfort and style are what is considered most when you create a fusion look so that it favors you in the long run.