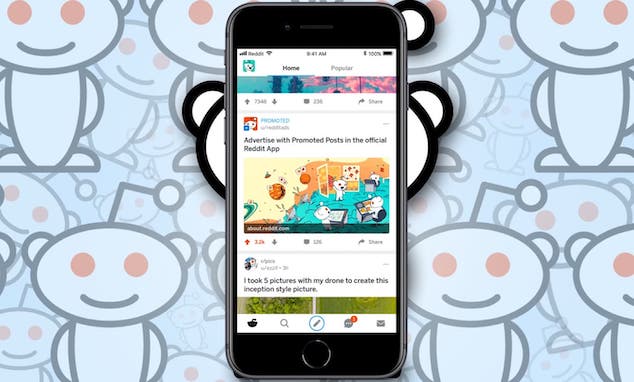 Reddit Communities For College Students: How to take advantage of social media forums to best find out trends and information related to learning and education. 
Going to college can be quite stressful, making thousands of students battling the education rather than enjoying it. Luckily, these days you can turn to real life-savers – Reddit communities. As you know, you can practically find anything on Reddit. Help with studies isn't an exception.
Not only you will find answers to the most daunting personal questions regarding your education, but you can also improve your studies by turning to communities that help you understand the material. Enough said, better see everything yourself with our ultimate list of 5 best Reddit communities for college students. Enjoy!
This is a subreddit to discuss literally anything related to college issues: from moral struggles (whether something is regarded as cheating) to discussing future career prospects. For some college may turn out to be a life test. It may seem too hard, and one can feel lonely in their troubles. However, thanks to such communities you can find people who think alike, exchange your thoughts, and most importantly find the solution together. It's all anonymous, so you have nothing to worry about. Be honest and just share your burden. Moreover, you can also share your experience of going through something and offer your piece of advice.
Amazing idea – amazing community. The gist is the following: members of the community share some knowledge they've learned starting their post with TIL (today I learned). For one thing, every day you can learn something and who knows maybe you'll need this information during the test tomorrow. Another thing that makes the idea of this community awesome is that people are believed to learn something better when they try to teach others. So, here's your opportunity to see whether you've got a grasp of the material by trying to explain it in the post. Plus, you can plunge into fiery and fascinating discussions in the comments. There are some rules in the community that you need to follow. Still, they are the guarantee that the posted information isn't some hoax.
If you have this itchy feeling to constantly discuss something or you just feel you need to let your brain muscles do some exercise, this is a perfect community. Someone raises an issue and members get involved in the discussion. You can enjoy tons of fresh and out-of-box ideas, and express yourself. Moreover, you can leave your questions on the topics that are bothering you, like books on the topic you need, or tips on the college you've just got into. As any community it's a great place to listen, talk and be heard.
Imagine having an older sibling who has already been through something that you're struggling with now, and you've got an opportunity to ask them for help – this is like r/HomeworkHelp works. You won't get a ready-made assignment here, or receive all the answers to the last-minute task. No, it doesn't work like this. There are quite a few other subreddits that provide essay help services. However, you can get assistance and useful advice on how to deal with the assignment you've got troubles with. What is more, if you feel confident about some subject and want to help others, why don't you assist those learners having a hard time. Not only such an experience is great for your knowledge improvement, but it is also extremely rewarding.
How does it work? One leaves a troubling question on some difficult topic, others try to explain it as easy as possible. As the community states itself – you can find the best 'layperson-friendly explanations'. You can leave questions regarding any area of studies: from anatomy to astrophysics, from geography to business studies – anything that deprives you of sleep while you can't make heads or tails of it. It's noteworthy that the answers aren't personal opinions or suggestions, but factual information (as this is one of the main rules of this forum). For example, if you've been wondering 'why does life feel like it's going faster each year?'. There's already an answer to that at ExplainLikeImFive.
Needless to say that college experience can be challenging. Every day you face new struggles and you need to find ways to deal with them. From the overload of arduous tasks to emotional troubles, from moral dilemmas to down-to-earth issues like finding a needed manual – you can find it all at Reddit college communities.
The Internet took studying to the next level, and it's amazing how people worldwide can share their knowledge, their practical experience and learn something new together. Finally, it's really fun. That is why you study something without even realizing that you've been studying. It's like the dream education come true, so don't hesitate to check it out!