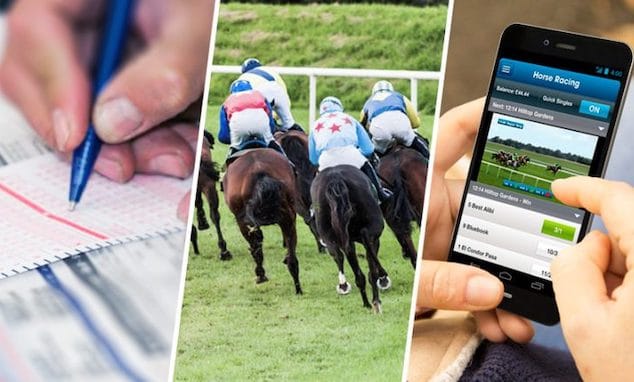 Horse Racing Betting: A popular sport allowing punters to take place money on outcomes based on racing information and the strategies available for players. 
Horse racing is one of the most popular sports in the world, particularly for punters who enjoy placing a wager or using online betting sites. There are events taking place all around the UK and beyond on virtually every day of the year, but if you are new to the sport and want guidance on understanding the types of races and how betting on horse racing works, this guide will educate you. 
Top Racecourses and Events
There are 60 racecourses in Britain, for both flat and National Hunt races, which also include 17 multi-purpose tracks for both disciplines. Some of the most popular of these include Cheltenham, Ascot, Aintree, Newmarket and York. There are two main categories of racing – flat races are run on flat racetracks, in either a straight line or on a curved track, while National Hunt races involve hurdles and fences which the horses have to ride over. In the UK, the major events include the Grand National, Goodwood Festival, Ebor Festival, Royal Ascot and the Epsom Derby. 
Reading the Racecard
The racecard is a vital piece of information for racegoers as it tells you all of the main details about each horse, including their saddle cloth number, their name, age and weight. The racecard will also inform you as to the trainer and jockey of the horse, as well as form figures which are the horse's finishing position from past races. This information can be valuable in helping you to pick a winning horse when you're placing a bet. There will also be details about the breeding of the horse, as well as certain letters which stand for Course, Distance, Course-and-Distance Win and Beaten Favourite.
Finally, the card will have a number next to the name of the horse which shows how many days have passed since the horse's last run. Note that the betting forecast on a racecard isn't the odds on the horse but a prediction of where they'll be. 
Types of Bets
There are several types of bets you can place on a horse race, with a single or straight-win bet being the most common. A Double bet means you are betting on two outcomes in different events and both of your selections must win in order for you to see a return. A Treble bet is the same but with three outcomes in different events, which again must all win in order to guarantee a return.
For more experienced bettors, the accumulator bet is a popular choice, and this comprises four or more selections in a single bet which all must win in order for you to see a return. A Trixie is a bet which comprises three selections and four bets, so three doubles and a treble. At least two of these selections needs to win to guarantee a return. Another popular bet is an each-way bet, which is a two-part bet with half of your stake going towards a selection to win and the other half for it to place. This type of bet costs double that of a standard win bet and you'll get some sort of a return if the horse you've chosen wins or places.