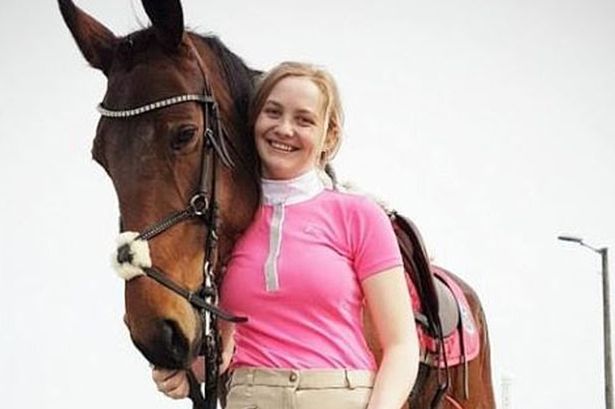 Pia Olden Norwegian horse meat drama: Local equestrian receives backlash after revealing having eaten pet horse she had to put down, describing it best meat she ever ate.
A Norwegian teenager has received death threats after revealing having eaten her own horse when it had to be put down, claiming it was some of the best meat she'd ever tasted.
Pia Olden, 18, took to Facebook on Friday to describe how her family had kept fillets of her stallion, Drifting Speed, in their freezer after he had to be put down due to illness in 2018.
Olden, who is an apprentice chef as well as an equestrian, prepared some of the meat with chilli and mango, writing: 'If I'm going to eat horse meat, it's going to be my own.'
But Ms Olden, whose family are farmers in Trøndelag, central Norway, received a furious backlash and was sent death threats.
She told Dagbladet: 'Many wrote that I too deserve to be killed for eating my own horse … One wrote that I should lose the right to have animals.'
Olden told the paper her strongest critics were other female horse riders, while insisting she has no qualms about eating her former horse, saying it was the best way to honor Drifting Speed.
The girl said: 'It's not better for the meat to be buried and eaten by the worms.'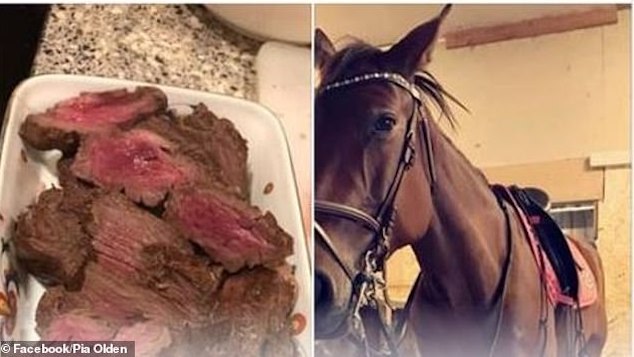 Anyone for raw horse meat?
Olden claimed having grown up on a farm that she had a more realistic relationship with animals and understood meat differently from those who criticized her. 
Her Facebook post was shared to a humor page where it received thousands of responses, prompting Olden to delete her original post the dailymail reported.
In addition she attempted to have the humor page remove their post for the vitriol she received.
Olden stood by her decision, saying that horse meat is a delicacy and that it had to be killed in any case.
While horse meat is indeed considered a delicacy in some parts of the world, including Japan where it is eaten raw along with being baked or grilled, most people demure at the notion of eating what they consider to be the bodies of their pets – with horses often seen as part of the household.
That though didn't tempter Olden, who reiterated via Dagbladet: 'It was some of the best meat we have eaten.'