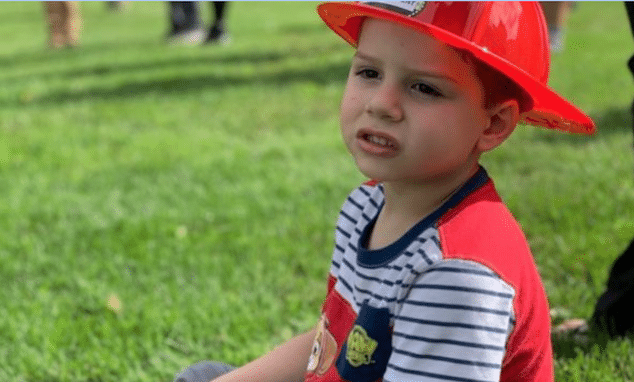 Hazel Park dog mauling: 4 year old boy Benjamin is killed after being attacked by a pit bull the family had been caring for less than a day.
A 4 year-old Michigan, Hazel Park boy died Tuesday evening after a vicious attack by a 60-pound, male pit bull that the family was temporarily looking after, police said. 
The child's mother had tried to fight the dog off with a knife.
'A preliminary finding appears that this case was a tragic incident,' police said in a statement released to Detroit Free Press. 'The Hazel Park Police Department extends its sympathy to the family and friends of the deceased.'
It's unclear, Hazel Park Police said, what led to Tuesday's attack, but at about 6:45 p.m., a 14-year-old girl called 911 alerting police that the dog pounced on her brother, and their mom, Brandi Halterman was attempting to stop the animal. 
The family had agreed to take care of the dog for a friend. The family had the dog less than a day when it attacked the boy.
Mother had stabbed dog in bid to save son's life:
Responding police arrived at the family's East Woodruff home, where they zapped the dog with electrical stun guns. The boy, who had been mauled with injuries to his neck and body, was taken to a hospital, where doctors determined he had died.
The 38-year-old mother was hospitalized and treated for dog bites and other injuries that did not appear to be life-threatening.
Police said in attempting to defend her son, the mother had stabbed the dog, which was later caught, taken to a veterinarian and euthanized.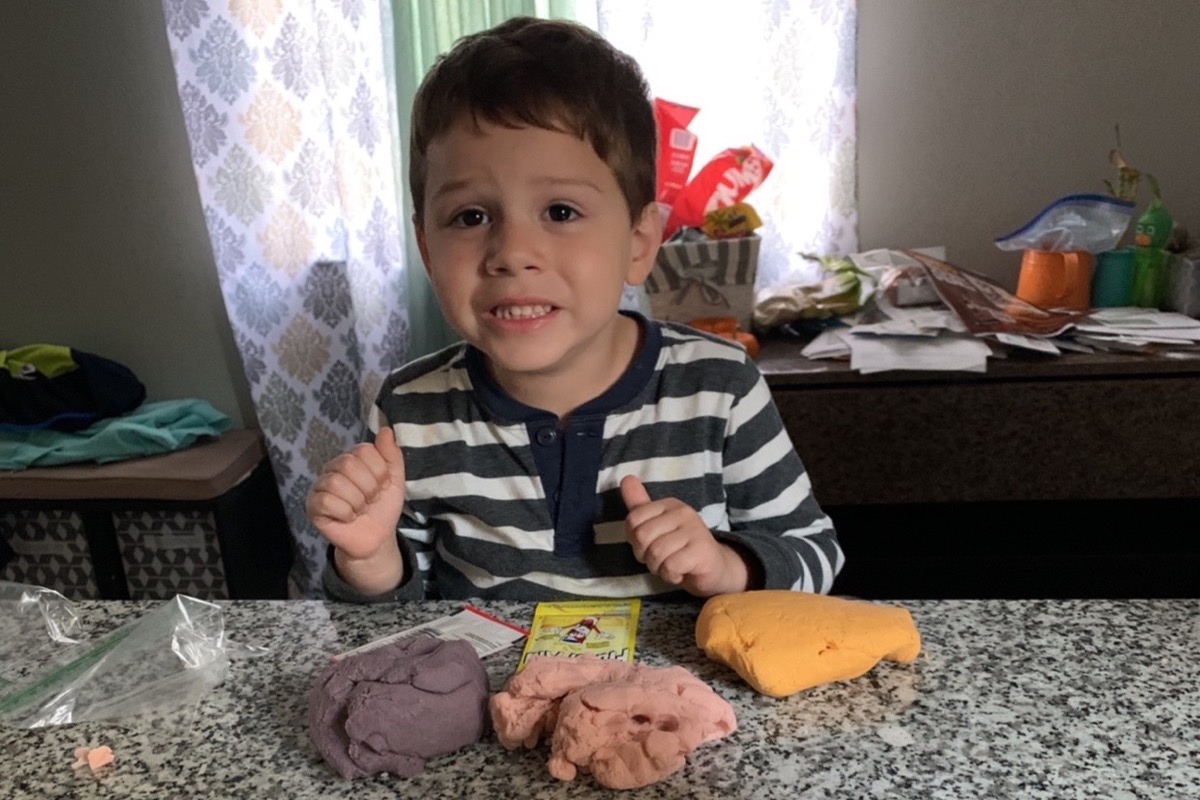 Pit bull dog attack calls in question nature of breed: 
Come Wednesday evening a gofundme.com fundraising effort to defray funeral and memorial expenses for Benjamin, the 'sweet boy' the pit bull attacked had raised close to $14K. The posting said caring for the dog had been 'a kind gesture to help a friend in a time of need' and the pet had 'never shown aggressive behaviors.'
Adding, 'we experienced a family's worst nightmare when a dog took the life of Benjamin. No words can ever explain the depth of our love for him.
'We have learned that we are far from alone in our struggle, as diligent and loving parents from all walks of life have suffered this catastrophic loss under similar horrifying circumstances. Prayers, thoughts, positive wishes and any donations to the family are welcome at this time.'
According to the City of Hazel Park, the dog that attacked Benjamin was not licensed with the city. Charges against the dog's owner(s) are possible.
'I don't know (about) the pit bulls,' said one neighbor following the attack. 'I wouldn't have one but you hear so many stories about them.'
The tragedy comes a little more than two months after 9-year-old Emma Hernandez was mauled to death by three pit bulls on Detroit's west side. The owner of those dogs has since been charged with murder for the girl's death .