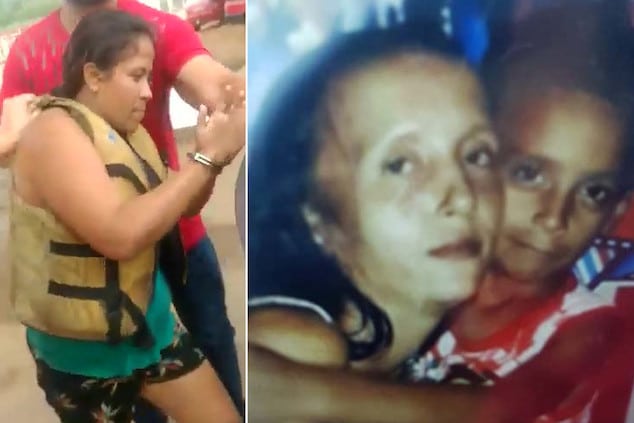 Brazilian womb raider kills pregnant sister, Fabiana Santana – cuts unborn baby to give to 35 year old woman, Catia Rabelo in plot. Baby found alive w/ wanted woman's teen son.
A 13-year-old Brazilian girl is alleged to have bludgeoned her pregnant sister to death and ripped the infant alive from her womb on the orders of a 35 year old woman who wanted the unborn child for herself. 
Local reports told of the un-named teen womb raider bashing her 23-year-old sister, Fabiana Santana with an iron bar over the head before stabbing her to death — in the city of Porto Velho, in the northwest part of the country.
The teen girl is also accused of drowning her 7-year-old nephew, Gustavo, who'd attempted to save his mother's life, the UK's Sun reported.
'This is a crime that has shocked even the most seasoned police officers because there is evidence it was premeditated,' local police chief Leisaloma Carvalho said. 'The teenage suspect has admitted to killing her sister and her 7-year-old nephew. And told us that she threw Gustavo, who couldn't swim, into the nearby lake, then stoned him until he drowned.'
Investigators are also trying to substantiate allegations made by the adolescent girl against her deceased sister and a family member.
Police chief, Leisaloma Carvalho told FocusOn News: 'The girl made a separate claim that she committed the crimes out of revenge because she was sexually abused by her sister's husband and ill-treated by Fabiana who didn't believe her stories.'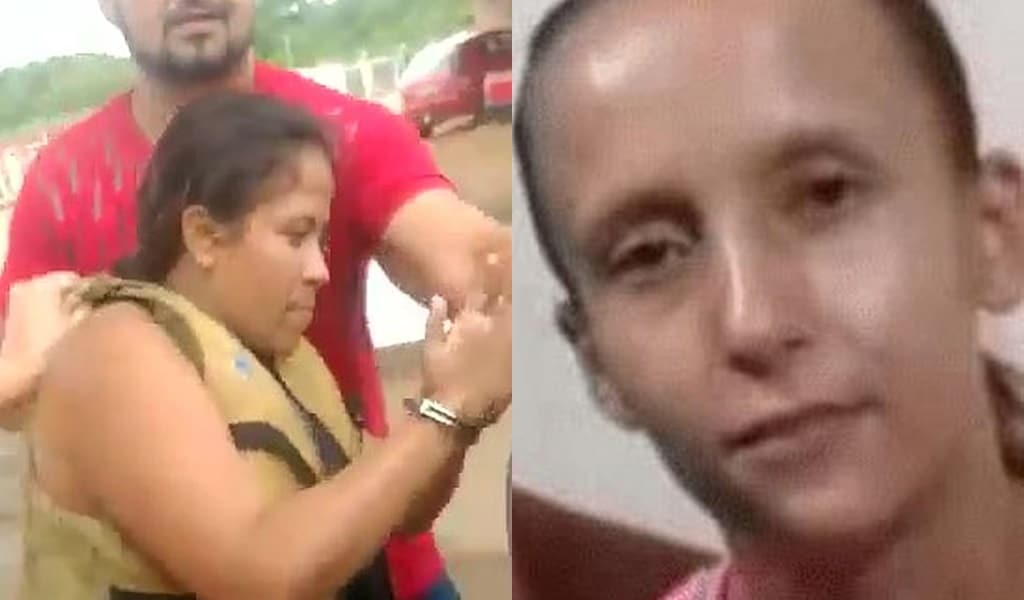 Had been faking pregnancy and needed real baby:
Police say the younger sibling intended to give her elder sister's baby boy to 35-year-old woman, Catia Rabelo — whose own 15-year-old son is accused of helping the 13 year old carry out the plot.
Rabelo had been faking a pregnancy and needed a child to prove it — so that her gold-prospector 'love interest' would marry her.
Remarkably authorities found the newborn alive in the care of Rabelo's teen son. The teen's mother who wasn't present at the time of the 23 year old woman's murder had fled her home. 
The wanted woman was arrested after having gone on the run and admitting upon her arrest having incited the teens to carry out the plot. 
Relatives reported Fabiana and Gustavo missing after they failed to return home after a night out with the teen suspects Oct. 18. Fabiana Santana's body was found buried in a shallow grave on a vacant plot of land in Porto Velho three days later.
The child, weighing 3.9lbs, is under observation at Porto Base Old Hospital and is in good health despite his violent birth.