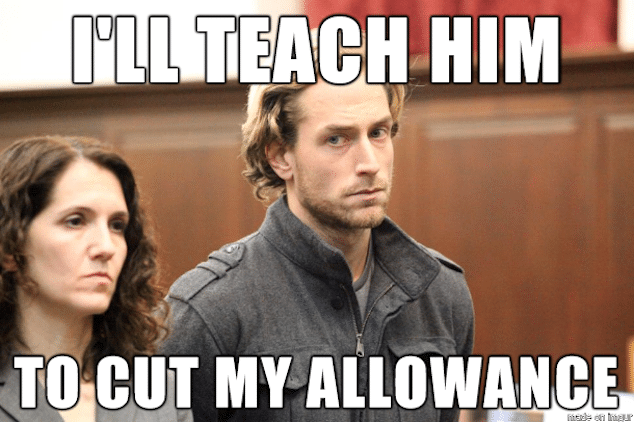 Thomas Gilbert Jr sentenced: Princeton grad, aka Ivy League Killer gets maximum sentence of 30 years to life prison after judge says he intended to murder his hedge fund father and denying his insanity plea. 
A Princeton graduate who moved in NYC high society convicted of fatally shooting his hedge fund father at the man's tony Manhattan East side home after cutting his 'spoiled' son's allowance – was on Friday sentenced to the maximum eligible jail term of 30 years to life, jail. 
Attorneys for Thomas Gilbert Jr, 35, had claimed the son shooting his father, Thomas Gilbert Sr, 70, as a consequence of 'being mentally ill' and had sought to use 'not guilty by insanity' plea to get their client off. Insisting that the son was unaware of his actions at the time of the shooting.
Instead Justice Melissa Jackson ruled Gilbert Jr – since dubbed the 'Ivy League Killer' -had intentionally sought to murder his father on January 4, 2015 when he showed up at his parents' Turtle Bay home un-announced with a .40 caliber Glock, after sending his mother out to fetch him a Coca Cola and a sandwich before opening fire on his father.
It was this action the judge said that proved Tommy Gilbert's resolve to shoot his father – and proving pre-meditation.
'You knew exactly what you were doing,' she said, according to the nytimes. 'You were not insane at the time you killed your father. You were not insane then. You are not insane now.'
Further damning the defense's insanity pleas, trial testimony divulged before fleeing the apartment, Gilbert Jr. putting the murder weapon in his father's hand to try to stage his death as a suicide.
Thomas Gilbert Jr., a Princeton graduate who killed his father after he cut his weekly $1000 allowance, has been sentenced to life in prison with a possibility of parole after 30 years https://t.co/d6K9Kix63P

— The New York Times (@nytimes) September 28, 2019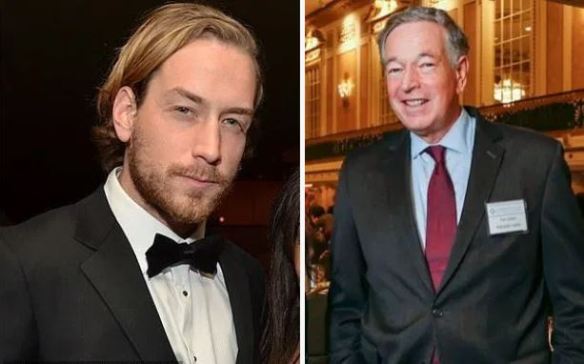 'The free ride was going to an end. It wasn't a symptom of psychosis, it was a symptom of entitlement,'
During trial proceedings the court heard how Gilbert Jr., shot his father in the head at his parents' home as the father was intent on getting his then 30 year old son to fend for himself, while gradually reducing his son's allowance.
Gilbert Jr. who by then had traveled in well to do society circles and lived a gilded playboy/surfer existence had been living on $1000-a-week along with having his apartment monthly rent of $2400 paid for separately.
The Princeton grad who had tried unsuccessfully to get his own money management firm off the ground (despite never having held a job in finance previously) was however furious when his father insisted that he get a job and start looking after himself.
The final straw prosecutors claimed was when the father reduced his son's allowance from an already reduced $400-a-week to $300-a-week. The father in recent months had sought to gradually wean his son off – an act that prosecutors claimed infuriated the son.
'The free ride was going to an end. It wasn't a symptom of psychosis, it was a symptom of entitlement,' prosecutors said during the trial.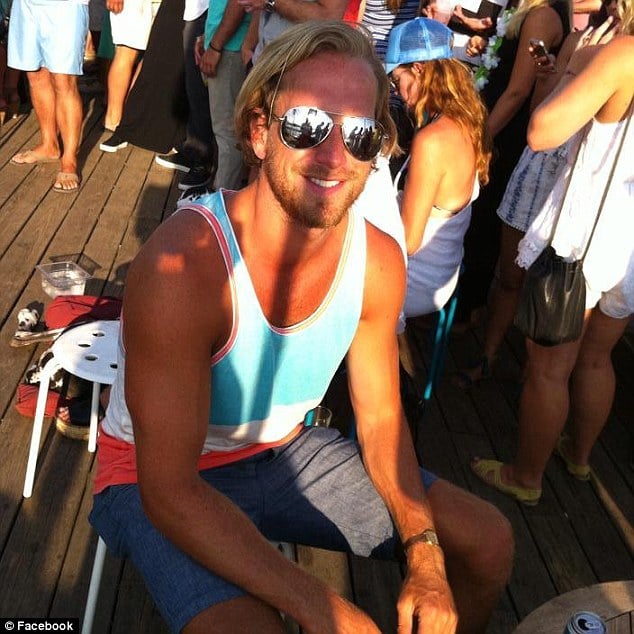 A life of privilege that was about to end: 
Before carrying out the killing, prosecutors revealed Gilbert Jr having researched murder online and purchasing a gun.    
Gilbert Sr. had recently set up a hedge fund but had been turned down for a $1.5million loan to finance it. 
Until then, Thomas Jr. had lived a privileged existence, attended the best prep schools, including Deerfield and Buckley, before going on to Princeton and upon his graduation living an ever ending social calendar life while continuing to live off his parents dime. 
The Princeton grad's parents paid for their son's memberships to exclusive clubs in the city and the Hamptons, paid his rent on his Chelsea apartment, his Jeep and all of the parking tickets he incurred with it along with facilitating their son's overseas travels. 
The defense claimed that he was unable to keep a job because he was schizophrenic and that his parents supported him because of it. 
Princeton grad's mother claims had her son received mental health care his father would still be alive:
His mother Shelley testified for the defense and said he was mentally ill. 
'Tommy was far sicker than we ever really knew,' she said earlier this year. 
It was Shelley who called 911.
In her recorded call, she told the operator when asked who had shot her husband: 'My son. 
'He's nuts, but I didn't know he was this nuts.
'He shot him in the head.' 
Gilbert Jr. used a 40-caliber Glock, which he had driven to Ohio to buy to commit the killing.  
Beforehand, he had researched websites such as 'hireakiller.com' and 'hitman.com'. 
Gilbert Jr.'s old roommate testified at the trial that he had tried to kill him 'several times'. 
Following Gilbert's sentencing, Shelley Gilbert insisted that her son was mentally ill and could not comprehend his actions. The nytimes reported the mother pleading with the judge to order her son to be admitted to a psychiatric facility.
'I know this is what my husband would have wanted for him,' she said.
'We were once a very happy family and want to be happy again,' she added.
After the sentencing on Friday, Manhattan District Attorney Cyrus R. Vance, Jr. said in a statement that justice had been served:
'Thomas Gilbert, Sr. was a beloved member of his family and business community when his own son murdered him in a cold-blooded killing.
'But now, thanks to my office's prosecutors, the defendant has finally been held accountable and he will serve a life sentence for this unconscionable crime.
'While nothing can undo the tragedy of Mr. Gilbert's death, I hope that the resolution of this case helps his loved as they continue to heal from this devastating loss.' 
The elder Gilbert was the founder and manager of the New York-based Wainscott Capital Partners Fund.