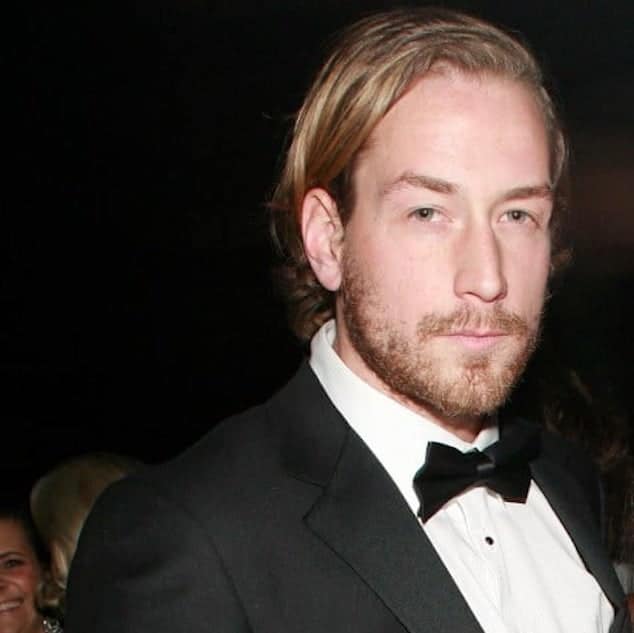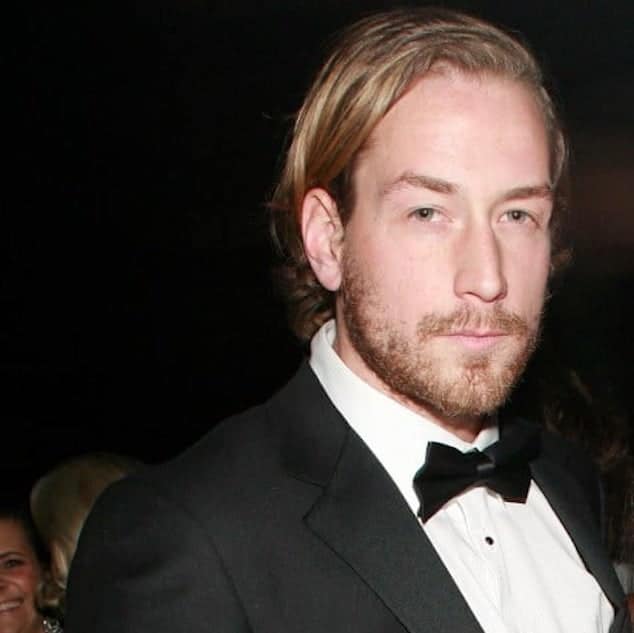 Thomas Gilbert Jr. guilty of murdering his hedge fund manager after his allowance having recently been cut. The fall of a Manhattan socialite who struggled with mental illness and entitlement.
A Manhattan man was on Friday convicted of murdering his millionaire father after his parents cut his allowance the nytimes reported.
After more than two days of deliberations, the jury rejected Thomas Gilbert Jr.'s insanity defense and found him guilty of three of the four counts against him, including second-degree murder and weapon possession charges. He faces 25 years up to life in prison when he's sentenced Aug. 9 before Justice Melissa Jackson.
The son's conviction follows Gilbert- an avid 'carefree surfer- Manhattan socialite' showing up on Jan. 4, 2015 unannounced at his parents' Turtle Bay, home with a .40 caliber Glock which he used when he fatally shot his father, Thomas Gilbert Sr., 70, following the disgruntled son remonstrating about his allowance being recently cut.
After fatally shooting his hedge fund manager father in the head- the man's son fled. It had been the son's visit to the family home in months prosecutors said. 
Thomas Gilbert Jr., who was accused of killing his father after the older man cut back his weekly allowance, was found guilty of murder in the second degree https://t.co/bnaKl2sW5B

— CNN (@CNN) June 29, 2019
Thomas Gilbert Jr knew exactly what he was doing prosecutors showed:
Assistant DA Craig Ornter argued during five weeks of testimony that Gilbert, 34, may have suffered from mental illness, but he knew exactly what he was doing when he shot his father.
The morning of the murder Thomas Gilbert Sr. had slashed his son's allowance following several previous reductions, and his son was enraged. At the time the son was receiving a weekly allowance of $1000- a sum presumably already too small for the ostentatious existence Gilber Jr. had become accustomed to all his life.
It was revealed the son's father eventually making good on threats against his son to 'get his act together' after many years of funding his larger than life existence and by then having reduced his son's weekly allowance to $300 a week.
Reported the nytimes: Mr. Gilbert, 34, attended private boarding schools on the Upper East Side and in New England, graduated from Princeton with an economics degree and was expected to follow in his father's footsteps to a lucrative Wall Street career, witnesses said.
His father tried unsuccessfully to bring him into the family business, Wainscott Capital Partners.
But Mr. Gilbert never flourished. Instead, he spent years living off his parents while he surfed, traveled the world and attended exclusive social clubs in Manhattan and the Hamptons.
Gilbert had failed to find steady employment after graduating from Princeton with a degree in economics, instead living off his parents' largess.
They bankrolled his lifestyle of leisure, paying for international surfing trips, country club memberships, a Chelsea rental apartment and a Jeep.
When his father threatened to take all that away, Gilbert retaliated. He showed up at their Beekman Place apartment, sent his mom, Shelley Gilbert, to get him a coke and sandwich before shooting his dad in the head.
'The last thing Thomas Gilbert Sr. ever saw was his own son pressing a .40-caliber semiautomatic pistol into his head and pulling the trigger,' Ortner said.
Five minutes later, his mother returned to discover her husband's body on their bedroom floor in a pool of blood.
Defense lawyer Arnold Levine told jurors that Gilbert had suffered from schizophrenia for more than a decade and was unable to maintain a job.  It was psychosis and paranoia, not greed that spurred him to kill his father, Levine argued.
'Tommy didn't understand or appreciate the consequences of his actions,' the attorney said, urging the panel to find Gilbert not guilty by reason of mental defect.
His mother paid the tab for his private lawyer and has repeatedly said her son belongs in a hospital, not prison.  Shelley Gilbert was the prosecution's reluctant star witness, testifying against her son after she was subpoenaed.
In a 911 call played at trial, the operator asks the woman who shot her husband and she replies, 'My son, who is nuts. But I had no idea he was this nuts.'
Prosecution eviscerates Princeton graduate Thomas Gilbert Jr., who shot his father dead 'because he had just had his allowance cut https://t.co/j0OMSOztbF

— Daily Mail US (@DailyMail) June 27, 2019
Thomas Gilbert Jr. guilty after asking for a can of coke say jurors:
In making their guilty verdict, jurors following the trial said that Gilbert by having asked his mother to go out and buy him a sandwich and a soft drink proved important in deliberations.
Though the jurors believed Mr. Gilbert struggled with mental illness, the panel came to a consensus that he knew killing his father was morally wrong because he went out of his way to clear the room before committing the crime.
Prosecutor Ortner, in his summation, said Tommy Gilbert acted because he was about to lose his only financial support.
'The timing shows a rationality. It disproves his insanity defense,' the prosecutor said. 'A truly insane person kills for no reason at all. They strike seemingly at random times and places. That's not the case here.'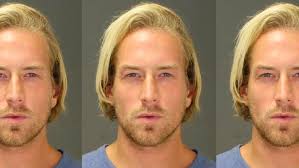 Thomas Gilbert Jr. guilty of being too entitled and never knowing another world:
Photos of Gilbert taken just before the murder reveal a strapping blond surfer, with model good looks. A string of ex-girlfriends who testified at his trial said his behavior was strange but he was so handsome they overlooked it.
Since his incarceration, the former Manhattan socialite unraveled mentally and physically, often babbling incoherently in court with his oversized shirts and slacks hanging off his frail frame – his good looks long gone. 
Shelley Gilbert, who wasn't in court for the verdict, previously told nypost that her son wasn't evil. 'He's a sick person, who needs to be in a hospital,' she said. 'It's what my husband would have wanted for him if he was still here.'
Sick person or cold and calculating and revengeful when he suddenly realized the world wasn't about to afford him the existence he believed himself to rightfully deserve as a member of the gilded set?