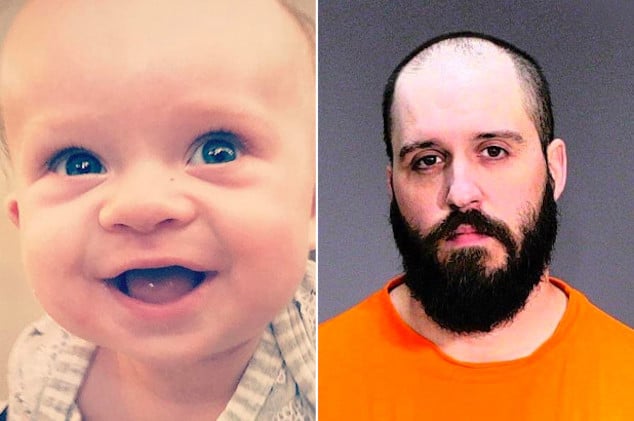 Matthew Hoisser Minnesota father charged with murder after dropping 'fussy' & 'difficult' son on his head on purpose. Pattern of repeat child abuse. 
A Minnesota man has been arrested after allegedly dropping his five month infant son on his head for being 'fussy' and 'difficult,' leading to the boy being killed. 
Matthew Hoisser, 35, of Woodbury come Friday was charged with second-degree murder in the April death of his son, Gus.
The child died from injuries relating to a skull fracture, the St. Paul Pioneer Press reported, citing a Washington County criminal complaint.
Hoisser who worked at a local beer distributor – told investigators of becoming frustrated upon trying to put the baby to sleep because he was crying and 'being difficult.' He reportedly said that at one point he purposefully dropped his son headfirst onto the floor.
The following morning, the boy was 'noticeably whining and whimpering' while refusing to drink a bottle. His mother then dropped the infant off at the home of a babysitter, who later found him unresponsive after being put down for a nap.
The boy, whose skull was fractured in the fall, was rushed to a hospital in St. Paul, before dying at the Children's Hospital hospital in Minneapolis some days later after being taken off life support.
An autopsy determined the child's cause of death as blunt force trauma KSTP reported.
WCCO reported doctors determining so abrupt was the fall – that had the boy survived, he would likely never walk and would live with permanent blindness and deafness.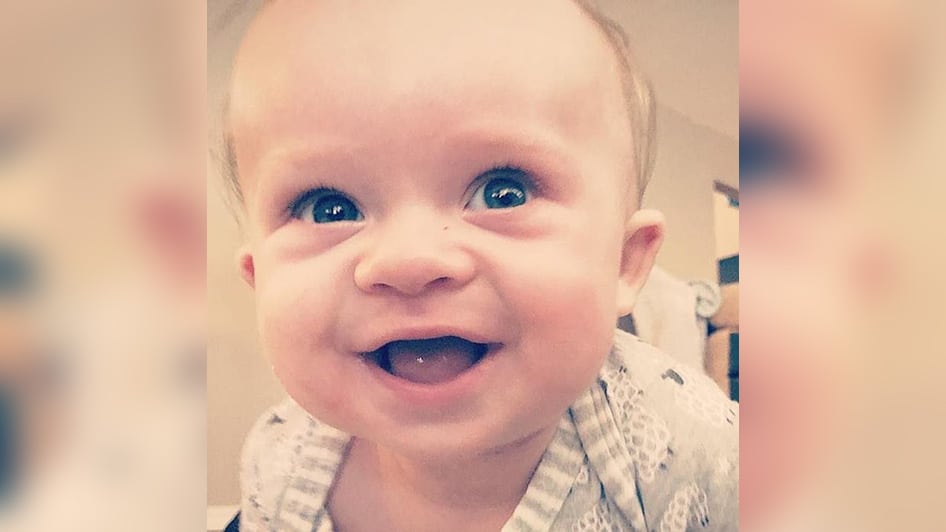 Complicity of repeat child abuse? 
Gus Christian Hoisser, who died on April 30, according to his obituary, was described as a 'source of joy' for his parents and all who knew him.
But it gets grimmer. Brace yourself.
An autopsy revealed a prior head injury that likely occurred within weeks of the infant's hospitalization, according to the Pioneer Press. Hoisser reportedly admitted to police not always having been 'super gentle' with the baby.
During questioning the father admitted once again dropping headfirst several weeks before, noting the boy slammed his head against a portion of the floor that was not carpeted.
It was not clear if the child's mother was present at the time.
Hoisser's bail was set at $350,000 and he was ordered to have no contact with his wife, Nicole Hoisser– who is 10 weeks pregnant.
Hoisser's attorney insisted that the no-contact order be reviewed during a hearing set for Monday afternoon.
'I don't think it's necessary,' attorney John Leunig said. 'His wife is totally supportive of him.'
Not immediately clear is whether the wife is aware of her husband' repeat pattern of child abuse and what actions, if any –  the mother took?