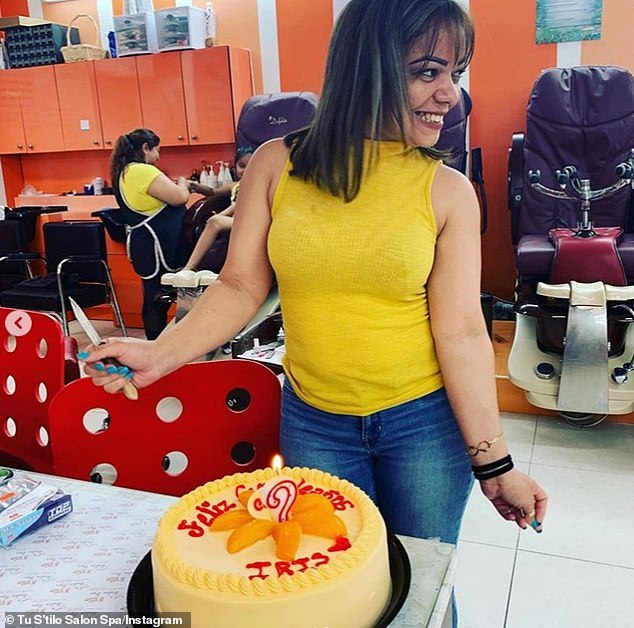 Iris Rodriguez Queens salon worker at Tu S'tilo Salon and Spa in Jackson Heights stabbed to death by her jealous husband after bursting inside venue. 
A jealous husband has allegedly stabbed his wife to death inside a Queens salon where she worked as stunned coworkers looked on after the man suddenly bursting into the venue. Upon slicing at her torso numerous times the man was filmed on video (see below) lying on top of his estranged wife's lifeless body, weeping. 
The 35-year-old woman, identified as Iris Rodriguez, was working inside the Tu S'tilo Salon and Spa on 37th Ave. by 93rd St. in Jackson Heights at about 7 p.m. when her husband attacked her, cops said. Media reports also identified the slain woman as Carmen Iris Santiago.
He stabbed her several times in the chest as co-workers and customers watched, police said. The nydailynews reported the attacker, dressed in a torn green shirt, laying on top of his victim and embracing her, a pool of blood underneath them as he spoke softly to her lifeless body.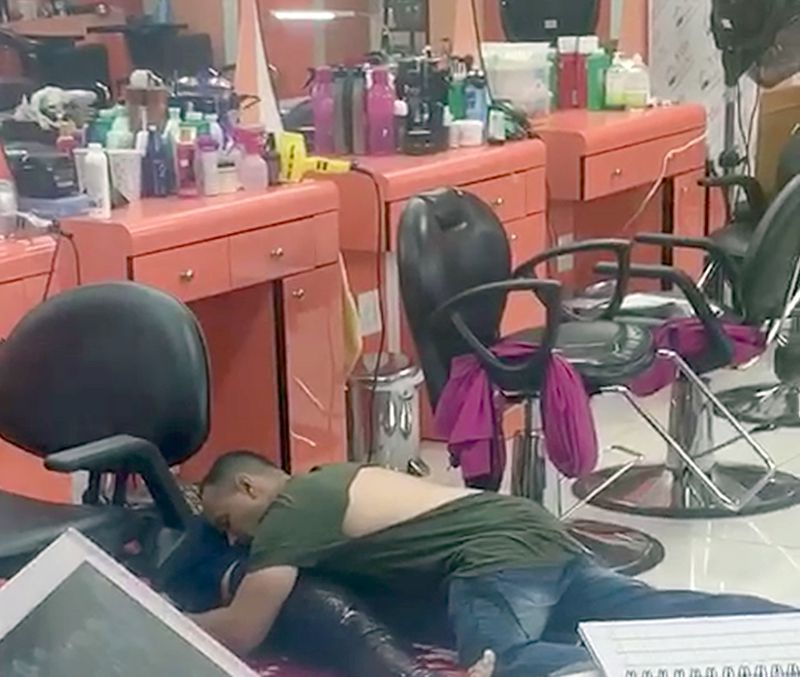 Queens wife separated from jealous husband in January: '… he was aggressive, and she was a little scared, but never enough to think this [would happen].'
The woman's murder comes after Rodriguez separating from her husband in January – with the man apparently jealous when he saw her talking to other men.
The couple had been married for four years prior to Iris calling time out on their relationship.
Following their January split, the husband began to call Iris according to a friend the dailymail reported, saying, 'She said that he was aggressive, and she was a little scared, but never enough to think this [would happen].
'She said he wanted her to live with him but she said she didn't want to be with him. She said she didn't want him to know where she lived.'
'Such a good person she was. A really good mother. She loved her children. She would do everything for them.'
Police took the 39-year-old suspect into custody. He was also brought to Elmhurst hospital for treatment for a cut on his arm.
His name has not been released and charges against him are pending, according to police.
Iris Rodriguez leaves behind two young sons, one who is eight and the other who is just a toddler.