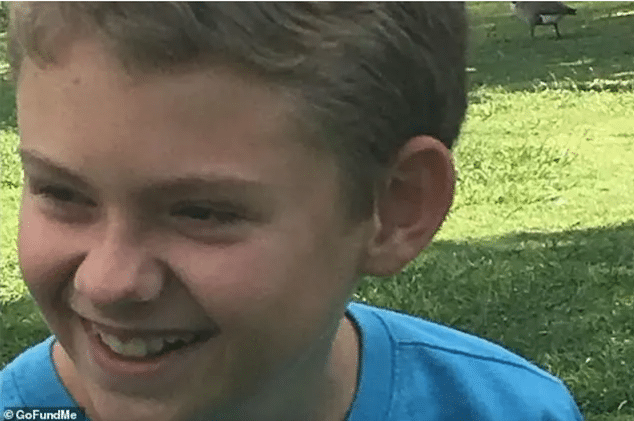 Tulare County, California mother,

Sherri Telnas arrested after murdering her 12 year old son and critically injuring his 7 year old brother at Porterville. 
A Tulare County, California woman is alleged to have murdered her 12-year-old son — and critically injured his brother — a decade after the mother was convicted of trying to drown the elder boy as a baby.
Sherri Renee Telnas, 45, was arrested after 911 callers reported her acting 'strangely'  as she walked the boys to a field near her home in Porterville, circa 5.25 am, Saturday morning according to the Tulare County Sheriff's Office.
Deputies found the boys unresponsive in a ditch, with the 12-year-old boy, Jackson Telnas, later pronounced dead. The boy's 7-year-old brother, Jacob Telnas, come Monday – remained in critical condition at Valley Children's Hospital, according to officials.
Telnas was arrested at the scene and held on charges including murder and attempted murder, deputies said.
Unclear is the cause and manner of death and injury of the two brothers pending further notice by police.
Tulare County mother mental illness history:
In 2009, Telnas was convicted in Montana of trying to drown the 12 year old boy when he was 10 months old — and was sentenced to 20 years in the custody of the state Department of Public Health and Human Services, according to the Missoulian.
Prosecutors said she had been 'in the throes of mental illness' when she submerged herself and her baby in a river, eventually taking him to a hospital where she admitted, 'I tried to drown my baby'.
She pleaded guilty to two counts of criminal endangerment and was ordered to undergo mental health treatment, according to the report.
At the time, the prosecutor said her sentence 'ensures that this won't be repeated.'
Following the drowning attempt, the older child was put in the custody of his father, Jacob Telnas, the Missoulian reported. Not immediately understood is how the mother was able to retain custody of both boys in California. 
'We are aware of the Montana incident,' said Ashley Ritchie, a spokeswoman for the Tulare County sheriff, according to the Visalia Times-Delta. 'We are working with multiple agencies to confirm the details.'
'She is a criminal, but she does have underlying mental health disease, and she needs help,' explained psychiatric nurse practitioner Deborah Moore via Action News.
Not immediately clear is the length of time the mother served with Mental Health authorities and why Telnas was released back to the public prior to her 20 year recommended term. Also not immediately understood is what motivated the mother in seeking to allegedly murder both her sons over the weekend. 
A GoFundMe page set up on Sunday to raise funds for funeral and medical expenses as of Monday noon, EST had raised $460 of a $15K goal.
JUST IN: This is the woman Tulare County Sheriff's Office investigators say killed one of her children and seriously injuring a second. 45-year-old Sherri Telnas is facing murder charges. Watch @ABC30 at 6 for the latesthttps://t.co/0F9uOeG16g pic.twitter.com/17ODNFf3aT

— Cory James (@CoryABC30) June 30, 2019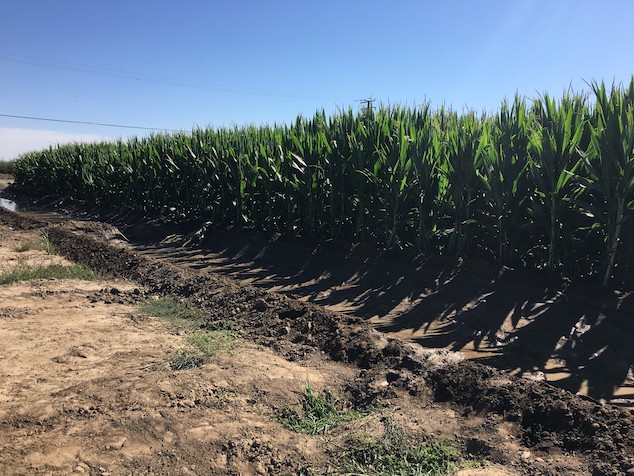 Family members describe troubled past of Sherri Telnas, the Tulare County mother who killed her son https://t.co/61fOUEXn8b pic.twitter.com/wsm0za6Oli

— BuzzzBry (@buzzzbry) July 1, 2019