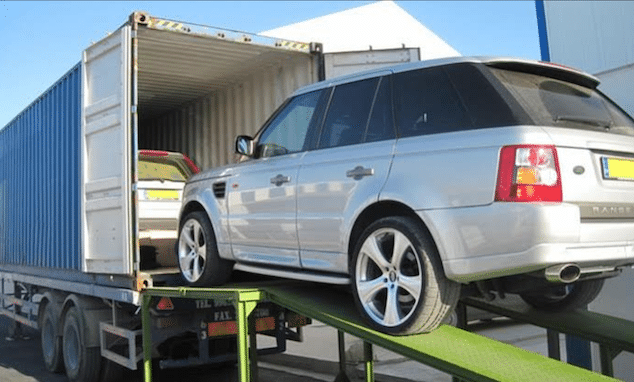 The case for hiring a Car Shipping Company: The often overlooked expenses of transporting your own car and the benefits of choosing a professional carrier. 
No matter if you are relocating or temporarily moving to a new place or whether you have bought a new car from an out of state dealer, in all circumstances, you are in likely need of having to hire a car shipping company.
There are a number of reasons why you should consider choosing a car shipping company instead of driving it by yourself to your new location. While you can save money driving your own car, often overlooked are the potential difficulties traveling across the road, from time required as well as efforts expended. Which leads to the number of benefits that come with hiring a car shipping company.
Have a look at the reasons why you should choose a car shipping company:
Cost:
Cost is one of the most important factors that leads to people not hiring a car shipping company. But considering other factors it is always not the true cost that one imagines. Consider the cost of buying gas or fuel, the servicing cost to make the vehicle roadworthy, cost of feeding during the transport procedure, the need for lodging getting to your destination and other maintenance costs.
Apart from the number of associated costs, there is also the overlooked opportunity cost of the time involved of you needing to drive your car. You might need to take a number of days off depending upon the distance. Accounting for your time and efforts, you might find the whole process costing far more than shipping quotes offered by car shipping companies.
Saves time:
Driving one's own car is not only tiring- it generally takes up a lot of time- which you could be doing something more valuable, tending to the very rational idea that hiring transportation services may well be ideal overlooked option.
Better safety:
Apart from the cost, and the mission of driving one's car from one part of the country to  the other, there is the realization that such treks can also be quite unsafe. You are exposing yourself to the potential of poor road and weather conditions, wildlife, reckless driving by other drivers, unexpected breakdowns and the like. Choosing a car shipping company could save you from unforeseen inconvenience and potential danger.
For your car
Keeping in mind the expense of the type of trailer or carrier you will need to acquire to save your car from foreign elements such as dirt or bad weather and the potential for scratches, dents and other issues that can degrade the value of your 'luxury' car.
Protection for luxury cars
Considering the potential cost of repair, inconvenience and risk of unforeseen events during the transportation process it may very well be a better option to choose a car shipping company instead of driving your vehicle across state.
Driving a luxurious car may subject it the damage which could be very difficult to repair and cost you higher to repair. One also should consider an enclosed trailer offering maximum protection. If you want to maintain the value and brightness of your vehicle,  it is also recommended choosing an enclosed auto transport shipping system.
Quality and on-time services
Quality and security of your vehicle are very real issues to consider and the realization you may well be far better off using vehicle shipping services, when it comes to how to ship a car. Quality always comes with a professional attitude, which is to reflect you can't offer quality until you are not a professional in the field- something most average drivers are not.
Insurance coverage
One thing that comes as a complimentary gift with car shipping services is insurance coverage. So, in case, any kind of damage is done during the transportation of your car, you can claim for damages. Remember that there is nothing certain in life so there could be any damage to your car during transportation – however, professionals are well trained to transport vehicles safely. But if something happens, your vehicle insurance coverage will save from any kind of cost.
Still, if you are viewing to drive your car by yourself then get ready for the potential traffic jams and all the unforeseen events that can occur. One might be better served choosing a car shipping company that will keep one's car safe and delivered in its original state at your described destination point at a cost that is identifiable, upfront as opposed to the potential of many unforeseen expenses and costs if you decide to transport your own car.