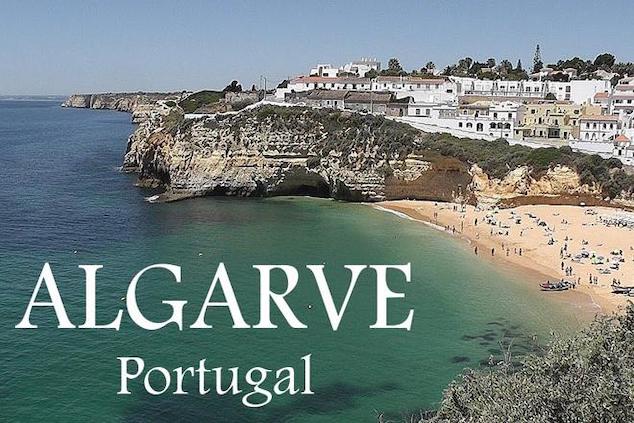 Family Holiday in Algarve: Luxury travel n Portugal has arrived. From landscape, idyllic beaches, architecture, a myriad history, upscale accommodation and food to savor. 
There are some destinations that you want to wait for to visit with your family, and Algarve is one of them. Rather than visiting when your children are young, waiting for them to grow up into adults of their own is how you can all truly make the most out of this incredible region.
Algarve has a little of everything, from stunning sandy beaches framed by golden cliffs to traditional and stunning towns, to even cosmopolitan cities. The area boasts thermal baths, internationally celebrated gold resorts, and some out-of-this-world hiking opportunities. Pair it all with delightful food and drink, and you have the recipe for a truly incredible holiday with your family, especially if you follow this guide: 
Forget the Crowds 
Forget the crowds and stale hotels. It's time to treat your family to a luxurious getaway. Villas can be ideal, especially if your children are adults, and are a great way to explore Algarve at your own pace. Prices average out to be quite affordable, and holidays in Algarve just aren't complete without your own private oasis. So book your villa now in advance and have your personal gateway to this region waiting for you upon arrival.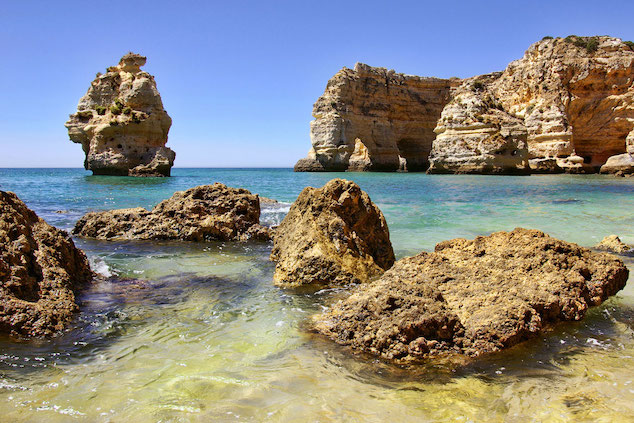 Choose Your Favourite Beach 
The best way to get around Algarve is with your own set of wheels. Once you have that, you can choose from any of these top beaches (or all of them!) to soak in that sun and to hop into the beautiful waters that line Algarve. 
The top beaches to choose from include:

Praia da Marinha 




Benagil




Ria Formosa 



There are many more, however, so if you find your own secret spot or want to choose the beach closest to your villa, then go for it. All the beaches in the Algarve have something special to enjoy, so it's really your choice of top pick.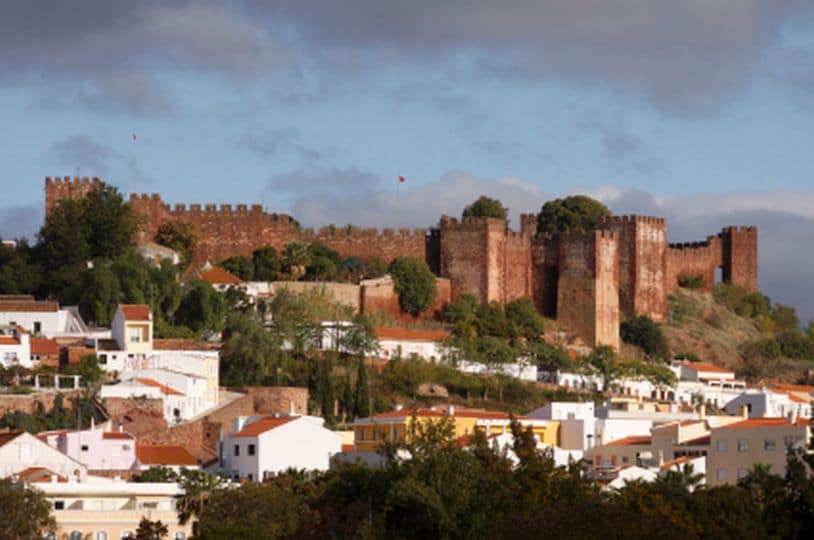 Explore Ancient Towns 
Algarve also has many beautiful towns that stand apart from the rest of Portugal due to their Moorish history. You can enjoy so many cities that feature beautiful architecture and are dripping with personality and history. Some of the top ones to explore include: 
Silves – For its Moorish architecture and stunning clifftop fort.
Faro – The gate to Algarve and full of so much to do, see and enjoy. 
Olhhão –  A fishing village in Moorish style.
Eat Like Royalty
There are so many great eating treats that are special to the Algarve region that you absolutely must try while you are visiting. 
Sardinhas Assadas
Stimulate your sense with a plate of grilled sardines, fresh from the sea. This comfort food is infamous and familiar to those throughout Portugal, but with fishing villages so nearby in the Algarve, you are sure to get the freshest batches available.
Cataplana de Marisco
Enjoy a slow-cooked stew that is hearty and delicious. Cataplana de Marisco is a traditional dish in Algarve, and a must if you are visiting the region.
Cozido à Portuguesa
This treasure of a stew is found throughout Portugal, with each area giving its own flair to the country-favourite. In Algarve, for example, it is partnered with sweet potato and mint. 
There is so much to do, see, and eat with your family in Algarve. Go when everyone is an adult, and you can enjoy the slower, more decadent side to this region and become closer with your family than ever before.