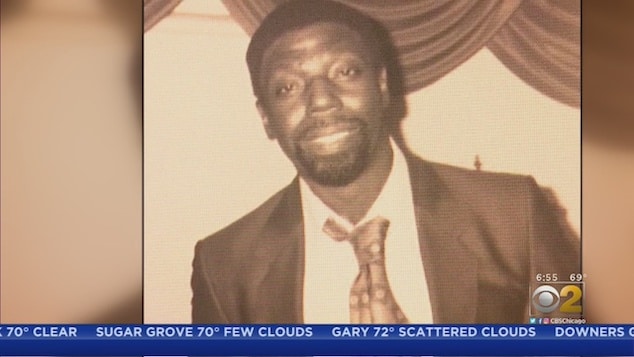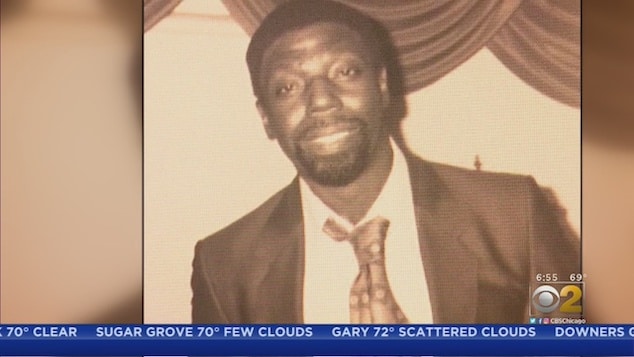 Two families are suing a Chicago area hospital after a badly beaten man, Elisha Brittman was taken off life support after having been mistaken for Alfonso Bennett. 
A man has died after being taken off life support in a case of mistaken identity leading to two families now demanding answers as they seek to take action against a Chicago area hospital and police.
The case follows Elisha Brittman a badly beaten man being misidentified as Alfonso Bennett– with Brittman's family unaware of the relative's passing away.
Relatives said Brittman was found naked, badly injured, facially disfigured and unresponsive under a car on Chicago's South Side on April 29. He was rushed to Mercy Hospital and listed a John Doe.
A couple of weeks later, the Bennett family got a call from the hospital saying they'd identified Elisha through mugshots and he was in ICU.
'I said, 'Doc, I understand what you are saying but I cannot recognize him as my brother. He was beaten,' said Rosie Brooks, Alfonso Bennett's sister via Chicago's ABC7.
Brooks and her two other sisters according to their filed suit, 'continually and repeatedly expressed their serious doubts about the identity of the man they were being told was their brother to nearly every medical provider.'
Staffers told the sisters they were in denial because of grief and 'needed to accept it,' according to the suit filed July 3 in Cook County Circuit Court.
When the person they thought was their brother showed no signs of improvement, the family approved his removal from a ventilator and eventually moved him to hospice, where he died three days later. It was as they prepared for the funeral that the real Alfonso Bennett showed up at a friend's barbecue.
'She said, 'He's here! He's alive!" said Yolanda Harvey, Bennett's sister.
Bennett's kin had already 'commenced making funeral arrangements … which included purchasing a burial plot, casket and home-going clothes. They also commenced work on an obituary,' court documents say.
It just brought a lot of trauma to both families:
The Brittman family, who had been searching for Elisha, learned of his death after the deceased man was fingerprinted at the morgue. Through their pain, they said they want to prevent this from ever happening again.
'It just brought a lot of trauma to the family, the Brittman family and the Bennett family,' said Tracy Brittman, Elisha's nephew.
Brittman's family say they are heartbroken that Elisah had died without them at his side  and have since joined Bennett's kin in suing the hospital and city for more than $50,000 alleging negligence, wrongful death and emotional distress.
The mix-up also led to Alfonso Bennett no longer receiving disability and medicaid after being declared dead CBS Chicago reported. He has also contacted Medicaid, which is charging Brittman's nearly $1 million hospital stay to him.
Bennett hopes to have the situation resolved and his deceased status reversed in the next few days.
A spokesperson for the City of Chicago said the lawsuit has not been received yet and therefore they will not comment. A spokesperson for Mercy Hospital said he could not comment on ongoing litigation.
Meanwhile, State Senator Patricia Van Pelt plans on introducing legislation requiring an unconscious John or Jane Doe to be identified through fingerprints.