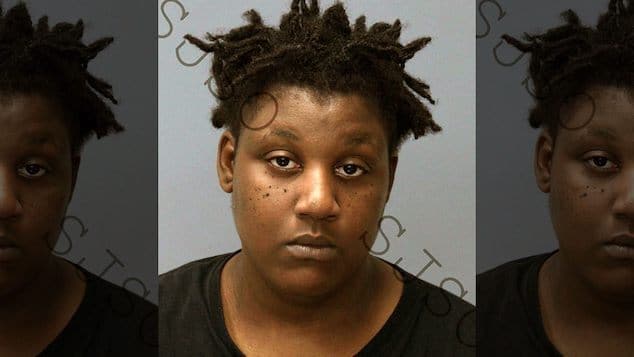 De'Erica Cooks St Augustine, Florida woman arrested after threatening woman with steak knife after being denied slice of pizza at eatery.
A Florida woman has been arrested after being accused of aggravated assault when she attacked another woman with a knife who denied her a slice of pizza.
De'Erica Cooks, 22, of St. Augustine, was charged with aggravated assault with a deadly weapon without intent to kill. The pizza lover remained in custody on a $1,500 bond the St. John's County Sheriff's Office advised following her arrest on Tuesday.
The St. Augustine Record reported Cooks becoming angry after the unidentified woman said 'no' to her request for a slice. An offense report says Cooks told the woman 'I'm going to cut you' with a steak knife in her hand, and then tried to attack her.
The report adds that a male bystander was able to take the knife away from Cooks, only for her to soon find another one.
Cooks told investigators she did not remember much of the incident. It remained unclear if Cooks was a paying customer of the eatery and whether she knew the woman she'd threatened. 
As of Saturday evening Cooks remained in custody.