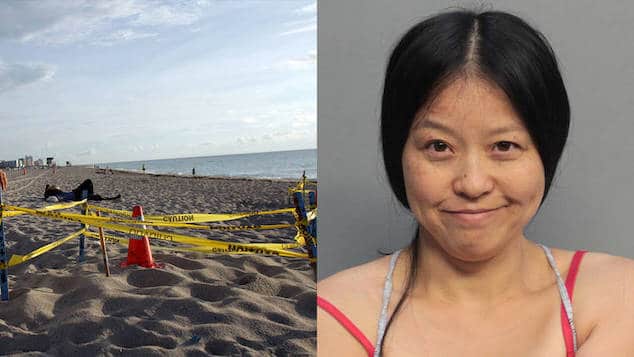 Yaqun Lo Miami Beach sea turtle nesting eggs stomping drama: Michigan woman of Chinese heritage caught molesting marine turtles or eggs. 
A woman has been accused of disturbing a sea turtle nest in Florida after allegedly stomping around on and near the nests with her bare feet. 
Miami Beach police officers on Saturday arrested 41-year-old Yaqun Lu. She is facing a felony charge of molesting marine turtles or eggs fox8 reported.
An arrest report says officers witnessed Lu using a wooden stick to jab at a nest as she was 'stomping' around the nesting area.
Of note, the nest was in an area closed off from the public by sticks and yellow tape.
Officers say the eggs weren't damaged. 
The suspect is described as a resident of Hudsonville, Michigan and native of China. The arrest report says the Chinese consulate in Houston was notified about the arrest. Online records showed no attorney listed for her.
To date it remained unclear what motivated Yaqun Lo to disturb the nesting grounds and whether she had intended to break the turtle nesting eggs.
Sea turtles are protected by the U.S. Endangered Species Act of 1973, and Florida laws make it illegal to harm them or their offspring.
Sea turtle nesting season runs from May 1 through October 31.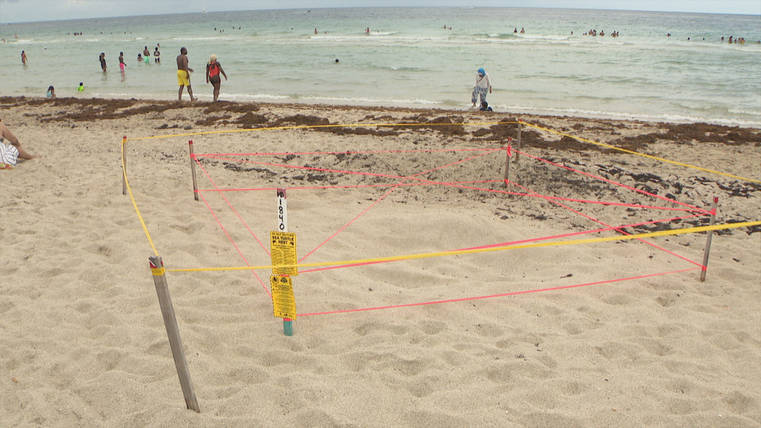 POLICE: MBPD arrested a woman this morning seen "jabbing at a sea turtle nest and stomping all over the nest." Thankfully, it appears the eggs were not damaged.

#YaqunLo, 41 arrested for disturbing sea turtle nest on #Miami Beach https://t.co/RWNPWi3bwC

— Pharlap (@pharLap9) June 15, 2019

Sea turtle nesting season runs from May 1 through October 31. #MBShareTheShore

👉: https://t.co/hxSdKy5rZk pic.twitter.com/TmutaApzsJ

— Miami Beach Police (@MiamiBeachPD) June 15, 2019