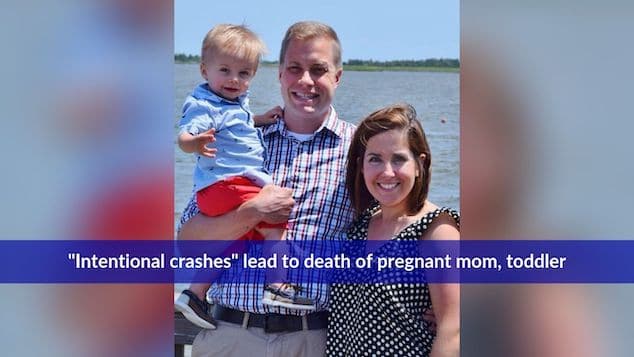 Tennessee man, William David Phillips arrested after intentionally hitting and killing a pregnant woman and her two year old son during wild random driving spree.
The identity of the Tennessee driver who 'intentionally' hit and killed a pregnant woman along with her two year old toddler son has been released.
William David Phillips, 33, is alleged to have first hit pedestrian Tillman Gunter, 61, before driving less than a mile and running over Sierra Wilson Cahoon, 30, and her son Nolan Cahoon, 2, according to the Jefferson City Police Department.
Officers arrived to find the mother, who was pregnant, and her son dead at the scene and Phillips' car lodged in a store in a store in Jefferson City, about 30 miles east of Knoxville. An employee of the ornamental fish store was injured.
Both that employee and Gunter were brought to the hospital with injuries that were not life-threatening NBC News reported.
Phillips, of Jefferson City, was arrested and charged with two counts of first degree murder and one count of attempted first degree murder.
Police said he did not know the victims but carried out an 'intentional act of violence toward randomly chosen pedestrians.'
Unclear is what motivated the man's reckless driving and whether his intent had been to cause 'random' carnage and inflict pain.
But it gets grimmer. Brace yourselves.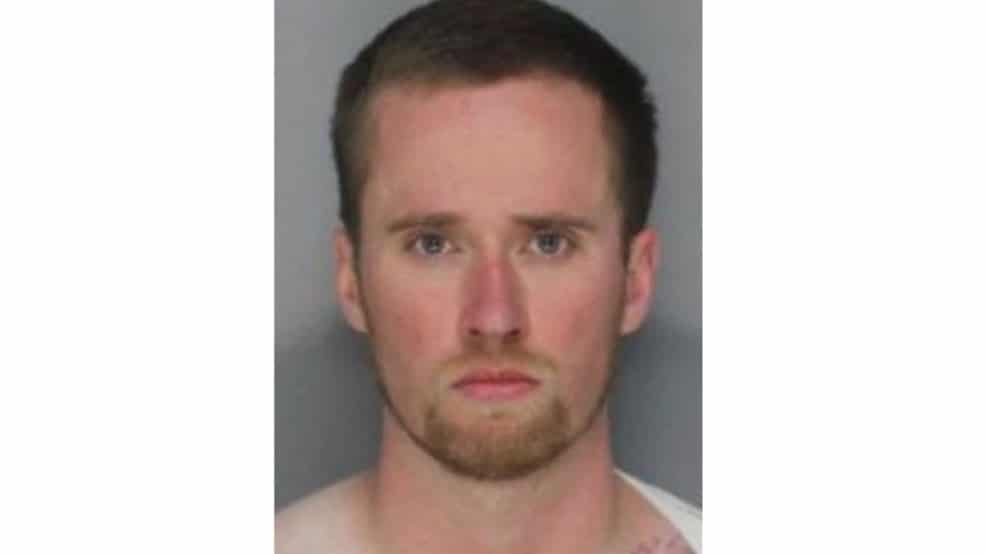 A family friend told WVLT News the family did not learn that Sierra was pregnant until the day after the crash.
According to WVLT – Sierra studied interior design at High Point University and who was described by friends as 'Christ-driven,' and committed to her faith and family.
'She loved being physically active, she was passionate for it. She had so much love for Matt and so much love for Nolan. She loved him more than anything in the world,' Jocelyn Zemanek told via WVLT.
Sierra and her husband, Matthew attended The Avenue Church in Morristown.
Told Katie McCord – the fish ornament store employee who suffered cuts on her hand and leg after Phillips crashed through the premise, 'Maybe it hasn't really registered yet that that could've killed me'. 
Offered the fish ornament store owner, John Carberry, 'He penetrated the building after taking out a guy-wire on a telephone pole, sending a stop sign 300 feet through the air across the top of the building into one of the employees' cars here," Carberry told WBIR. He "went through a block wall and went through a fish system that had 20 tons of water in it, and came to rest with his bumper about 10 feet past the entry point.'
Despite Carberry's likely loss of tens of thousands of ornamental fish, the store owner said his concerns were elsewhere.
'Nothing is comparable to the grief we feel for the family and community,' Carberry said. 'Just a young woman out with her son, pregnant, taking a walk on a sunny afternoon, and murdered.'