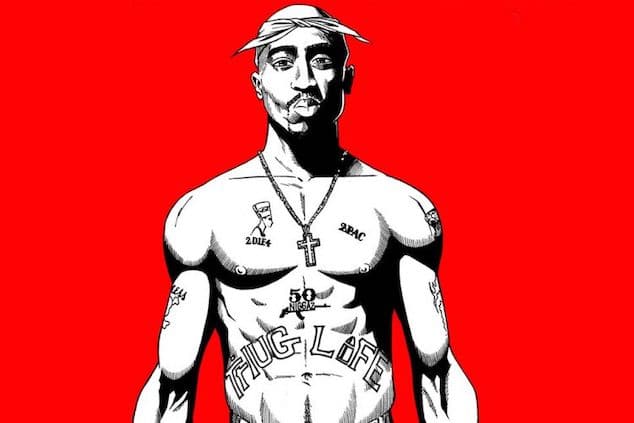 Tupac Shakur Biography: 2Pac history, life and musical legacy. How a genre was invented and its influences and ongoing preeminence in African American mores.
Tupac Amaru Shakur, who was born Lesane Parish Crooks, better known as 2 Pac or Tupac, was a singer, actor, composer, producer, writer, poet, scriptwriter and dancer of the hip hop cultural genre worldwide. He was born on June 16, 1971 in East Harlem, New York, United States.
Tupac's Family Life
His mother was Afeni Shakur (by birth Alice Faye Williams) and his father, Billy Garland, were part of the Black Panther political movement. While carrying Tupac in her womb, Afeni Shakur faced trial on charges of terrorist attacks. She faced a potential sentence of more than 300 years. Being her own lawyer, she won the trial and was released one month after the birth of her son.
Her godfather, Geronimo Pratt, was also an important figure in the Black Panthers. His stepfather Mutulu was a drug dealer who, according to Tupac, was never around to give him the instruction he needed says Brian from poker online.
Tupac Influences
His style was strongly influenced by the Black Panther Party, black nationalism, egalitarianism and freedom, things that he always reflected in the lyrics of his themes, always attacking social injustices and the mistreatment of the police with the people.
It is important to point out that throughout his life he had experiences that marked and evolved his way of writing his songs, so that in the last musical productions it was noticeable a little more aggressive in what he expressed.
He read writers such as Nicolas Maquiavelo, Donald Goines, Sun Tzu, Kurt Vonnegut, Mikhail Bakunin, Maya Angelou, Alice Walker and Khalil Gibran. All of these are mostly reviewed during his stays in the times he was in prison.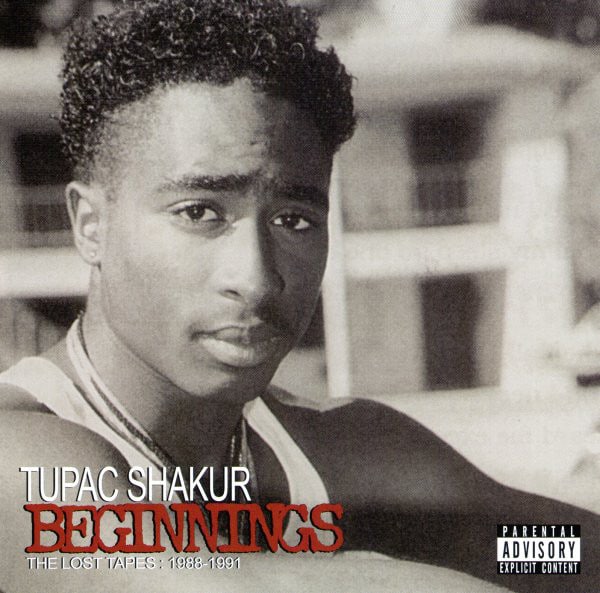 Beginnings of Tupac
At age 15 they moved to Baltimore, Maryland where he was accepted into the Baltimore School of the Arts. Tupac liked his classes and had the opportunity to study theater, jazz, ballet, among other things. His great talent from a young age allowed him to be in Shakespeare plays and in a mouse role in The Nutcracker.
He composed his first rap in Baltimore under the name "MC New York" with Born Busy. The song was about gun control and was inspired by the murder of a close friend. Thanks to his friend Dana "Mouse" Smith, he won many rap competitions, considered one of the best in his school.
At the time he had no clothes to suit the time, but it didn't stop him from making his music. Among the characteristics that made him popular was his ability in improvisation, sense of humor and sympathy.
Two years later, his mother sent Tupac to live with a family friend in California, where he again studied poetry with Leila Steinberg's classes in 1989. Later, they organize a concert in that place with the group that was part of Shakur, Strictly Dope. In the same year he signs a contract with Atron Gregory and is presented to the hip hop group Digital Underground.
Tupac's musical trajectory
At the beginning of the 90's he debuts with his song "Same Song" in Digital Underground, appearing in the soundtrack of the movie "Nothing But Trouble" (1991). It was the main single of the EP "This is an EP Release", the group's second release after their successful "Sex Packets". He later collaborated on the group's album "Sons of the P.".
In November 1991 he releases his first solo album "2Pacalypse Now", with which he had certain problems to be commercialized, thanks to a support together with Interscope Records, Ted Field and Tom Whalley, manage to distribute the album.
This work was not as successful for what would come in the future. Their second record production was "Strictly 4 My N.I.G.G.A.Z." was released in 1993 under the production of Randy "Stretch" Walker and Live Squad. Their songs "Keep Ya Head Up" and "I Get Around" were positioned with more success, the last one mentioned with the collaboration of Shock G and Money-B of Digital Underground.
By the end of 1993, was part of the group Thug Life with several colleagues of the genre as Big Syke, Macadoshis, Mopreme Shakur (his stepbrother) and Rated R. With this group released only an album entitled "Thug Life: Volume 1" for September 26, 1994, which was gold record.
It included the song "Pour Out a Little Liquor", produced by Johnny "J" Jackson. The meaning of "Thug Life" was an acronym for The Hate U Give Little Infants Fucks Everybody, a philosophical phrase from Shakur.
Tupac Shakur Biography: runs in with the law.
During the years 1991 and 1995, he was involved in several legal charges, for which he had to pay jail time on several occasions, as well as certain fines of thousands of dollars. One of these was a young man who murdered a U.S. policeman while listening to the album "2Pacalypse Now," in which one of his songs mentions killing officials. Because of this, the vice president of the United States, Dan Quayle, decides to remove it from all music stores, which Interscope refused.
On another occasion he was accused along with another group of people of sexually abusing a woman. Tupac declared that he had had sexual relations previous nights but not with mistreatment. However, he was convicted of sexual abuse and sentenced to one and a half years in prison. After his release, he paid 15 days in jail and $2,000 for physically abusing one of his former employee friends while filming a video clip.
By the end of November 1994, he is shot and robbed by two armed men in military uniform during his stay at Quad Studios in Manhattan, New York. Because of this, Tupac accuses Notorius Big, Sean Combs and Andre Harrell, whom he saw for a few seconds and who were very strange to see him alive. In addition to these three, he suspected his friend and partner Randy "Stretch" Walker.
Within three hours of being treated with surgery at Bellevue Hospital, he decided to escape without doctor's orders. A few days later he was tried for sexual abuse and sentenced to one and a half to four years in prison.
His sentence began in February 1995 and soon after he released his multiplatinum album "Me Against The World", being the only artist to have an album on Billboard 200 stand one for five weeks while in prison. He collected over 240,000 copies sold in just one week, breaking a record in male rap.
With only eight months in jail, is released by help and influence of Suge Knight, the CEO of Death Row Records, paying a bond of 1.4 million dollars and in return demanded that he record three albums for the label Death Row.
Today would have been Tupac Shakur's 48th birthday.

HBD to a legend (June 16, 1971 – September 13, 1996). 🙏 pic.twitter.com/57VJfriRKA

— Complex (@Complex) June 16, 2019
For 1995 he is charged with the murder of Qa'id Walker-Teal, a six-year-old boy during a shooting of Shakur's band and rivals. Ballistics tests concluded that the bullet was not from Tupac or his colleagues. However, he decided to donate between $300,000 and $500,000 to the boy's family.
In February of the following year (1996) he released his fourth solo album "All Eyez on Me", achieving more than nine million copies sold.
With several differences from "Me Against the World," this album was more gangster-oriented. He would also continue with his recordings despite the problems at Death Row. Dr. Dre abandons his position as producer of the house to found his own record label called Aftermath.
Tupac continued to release tracks during his stay at Death Row, most of which are released on his posthumous albums "R U Still Down? (Remember Me)", Still I Rise, Until the End of Time, Better Dayz and Pac's Life.
In July 1996 he premiered "Hit 'Em Up" with Outlawz, where he verbally insulted Biggie and his associates. In addition, he claimed to have had relations with Faith Evans, Biggie's wife, and mentions that some Bad Boy members were involved in the 1994 shooting.