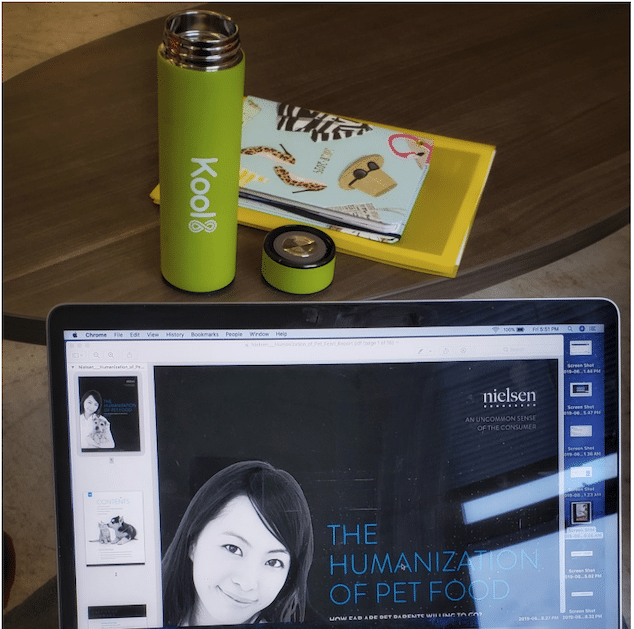 Testing the Kool8 water bottle: a good looking design that actually acts as a viable alternative to ordinary water bottles, with tea infuser, full insulation, cost effective and eco friendly. 
I've always been skeptical of a long-lasting water bottles and have been subscribed to simple plastic water bottles ever since a bad experience with a leaky Nike sports-cap in 2008.
But when the opportunity arose to trial a stainless steel alternative with the Kool8 water bottle, I figured why not, it's not exactly like I have a lot to lose. It's here we start my journey of water bottle enlightenment…
First impressions
First impressions of the bottle are, well, surprisingly really good. The bottle seemed incredibly well made, the color looked fantastic and with a simplistic and modern design, I didn't feel like a loser carrying around a prepared water bottle – I actually really like it.
There are 4 colors available (grey, red, blue, green), but I ended up with the lime green bottle, which fit me and my style just fine. The logo is big enough that if anyone wants to read it they can – but thankfully there's no cringe slogan or outrageous image that'll make you wince, just a clean, tasteful design.
Does it actually work well?
It's not particularly difficult for a product to look the part, but functioning as a viable addition to my everyday necessities is something that's a little more difficult.
For me, the main competition is a simple single-use plastic bottle that I'd keep for a few weeks at a time and refill when needed – so a fair comparison would be to contrast the two on some criteria that I've just made up on the spot: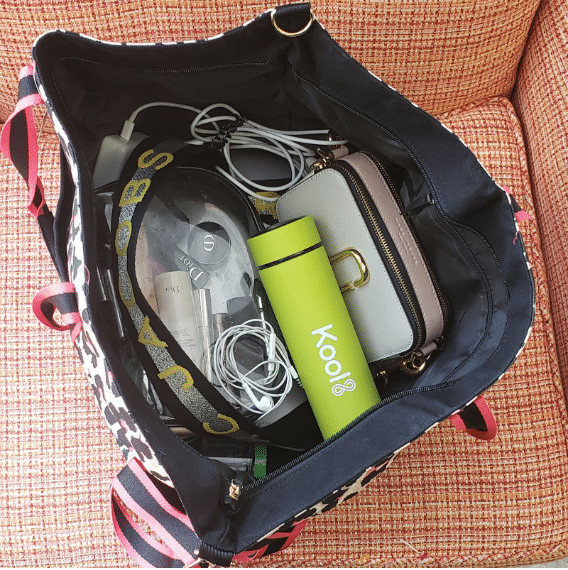 Style
First off comes style, which is, I think, surprisingly important when it comes to something that you're carrying around all day.
I usually use a Smart Water water bottle when I'm doing the environment a disservice, but for a single-use bottle, it's pretty good looking. The Kool 8 is, however, a much, much better-looking specimen that I'm more than happy to pull out in any situation.
You also don't get the annoying comments of 'Does that water make you smarter then?' 'Hahaha, no Carol, it doesn't, it's just the brand. Go back to your desk and leave me alone.'
Cost
It's no argument that single-use water bottles are cheaper, but then they're just that – single-use.
It's not long before the number of bottles that you're buying is going to top the cost of a high-quality reusable number and if you're into drinking water for the long game (see: if you plan on staying alive) then it's an investment worth making.
Not only do you save yourself money in the long run, but when purchasing from Kool 8, you'll be indirectly donating 20% of the profits to underprivileged areas, supplying water and bottles to those areas that need it most. You don't see Evian doing that, do you? I bought this bottle for $24.99 back in April directly on their website.
Insulation
Insulation is an absolute no brainer. Unless you're walking around with a mini-fridge, a single-use bottle is just no comparison to a stainless steel, double-walled alternative.
As others have pointed out, the Kool 8 will more than happily keep your cold drinks cold for 24 hours, or, if you're more into your teas and coffees, hot drinks hot for 12 hours. That's a whole lot of time that you can forget about your beverage before sipping it half a day later.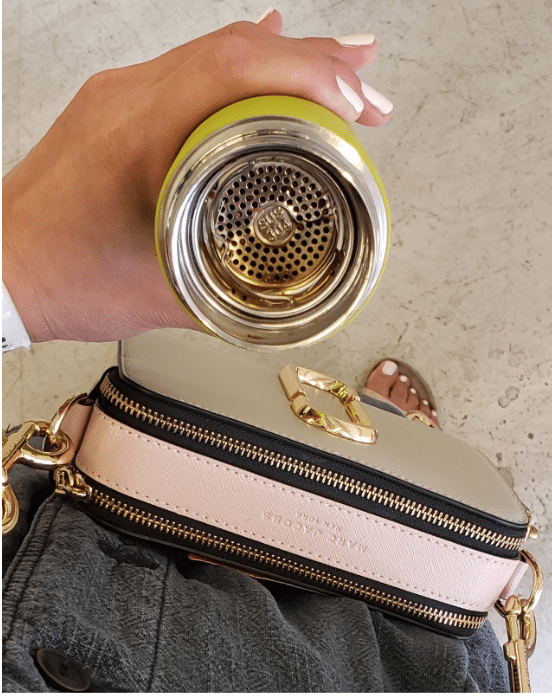 Tea Infuser
I won't waste much time with this one – the comparison should be pretty obvious.
Pick up a Kool 8 water bottle and you'll be blessed with the option of a tea infuser, you won't be getting that from a plastic alternative any time soon, something other reviewers have also pointed out.
Although I'm not personally big into tea, it's nice to know that I have the option. It's just one of the many reasons that I'd recommend a stainless steel bottle.
Capacity
If you're anything like me, then you too will drink like a camel. I'll not have a drink of water for 3 days and then on the fourth I'll get through about 4 liters when my head starts to hurt – now that's not the most sensible ways to intake water I'll agree, but it's a habit I've lived by for some time.
In an effort to break this, I've always made sure to have the Kool 8 on hand and in my eye-line when I'm at work so I'm taking swigs on autopilot.
To be completely honest, the capacity is only decent. It carries 18 ounces of liquid. Which isn't amazing for people who drink water multiple times a day. To put this in comparison, it's the size of a medium sized coffee I get at Starbucks when it is all said and done.
Ideally, over time the company may release larger versions of the product as well. Because I know there's a LOT of people out there who prefer larger canisters.
Eco-friendly
One of the biggest reasons for making the switch from plastic single-use bottles to stainless steel alternatives is plain and simply for environmental reasons.
Unless you live under a rock (or in the sea) then I'm sure that you know about the current uproar due to single-use plastics ruined the environment and polluting our oceans.
It's one of the main reasons that I wanted to trial the stainless steel bottle – to reduce my plastic use where possible by making little changes here and there and it's worked pretty well.
I have seen the light – I am a converted steel user.
Conclusion – is it really worth buying?
Honestly, yes.
I can't really believe I'm recommending it, but the Kool 8 is one of the greatest water bottles that I've ever used and I doubt I'll ever need to buy a plastic single-user ever again.
Combining a potent mixture of style, durability, eco-friendliness and even a little bit of charity work in the middle – I can happily say that I'm just a little bit better off for having a long term water bottle to call my own.