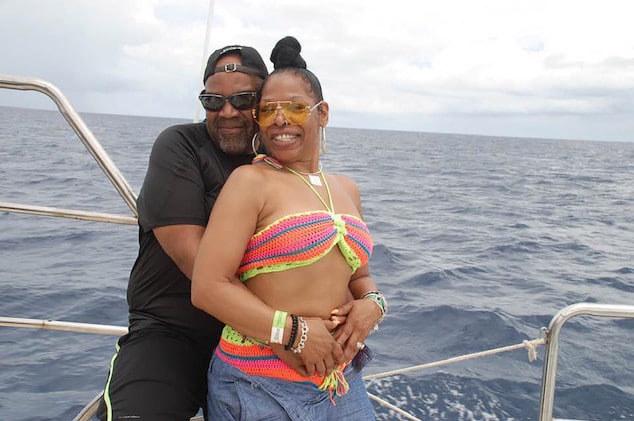 Maryland couple Nathaniel Holmes and Cynthia Ann Day are found dead in unexplained circumstances while vacationing at a 'dream' Dominican Republic resort.
An engaged Maryland couple who had only days before shared photos of their 'vacation of a lifetime' online have been found dead inside their luxury resort hotel room in the Dominican Republic.
Nathaniel Holmes, 63, and Cynthia Ann Day, 49, of Prince George's County, were discovered deceased at their Bahía Príncipe hotel room at the Playa Nueva Romana resort, on the southeast coast of the country, on Thursday, The Dominican Today reported.
The couple's causes of death have yet to be determined, with investigators saying the bodies revealed no signs of violence. 
Of disconcert, investigators say several bottles of heart medication were found near the couple's bodies. It remained unclear what health ailments Holmes and Day may have been dealing with.
Local media reported  Holmes having called for a hotel doctor Thursday morning, on the day the couple were scheduled to return to the United States – complaining of feeling ill.
But upon medical help arriving, Holmes reportedly refused to be treated.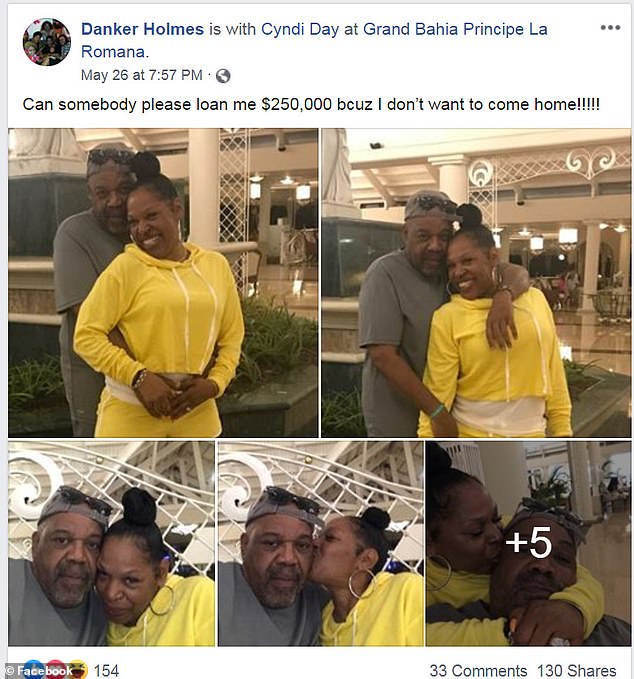 Nathaniel Holmes and Cynthia Ann Day deaths puzzle family and relatives:
The couple had been staying at the hotel since May 25, and were set to leave the day they were found, hotel complex director Francisco Romero said.
Sonya Jackson, Cynthia's sister, confirmed the deaths to NBC Washington.
And Holmes' sister told the outlet she'd talked to her brother a couple days ago, and he said he was 'having a great time.'
In Facebook images posted Tuesday, Holmes said he was having fun. In a caption he declared he'd had the 'boat ride of a lifetime!!!'
In one social media post, Holmes wrote, 'Can somebody please loan me $250,000 bcuz I don't want to come home!!!!!' 
Dajuan Holmes-Hamilton, Nathaniel Holmes' daughter, said she hopes the facts come out soon.
'It should have never happened,' the daughter said.
The couple's death comes after Tammy Lawrence-Daley revealed in a Facebook expose of having been attacked by an unknown assailant wearing a Majestic Elegance resort uniform while vacationing in the Dominican Republic in January.
Lawrence-Daley, who suffered a broken nose, fractured hand, partial hearing loss in her left ear in an interview this week that she blames herself for the attack in Punta Cana.