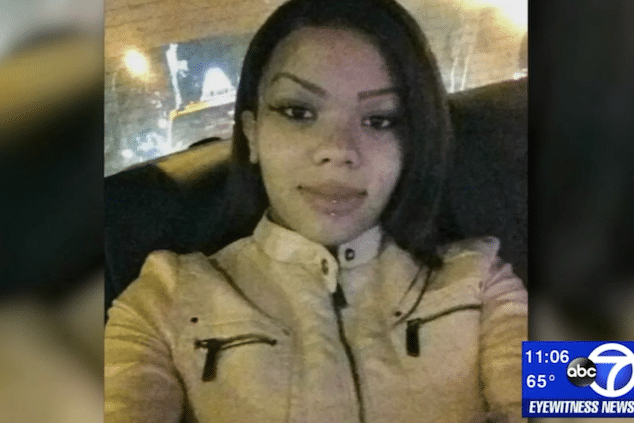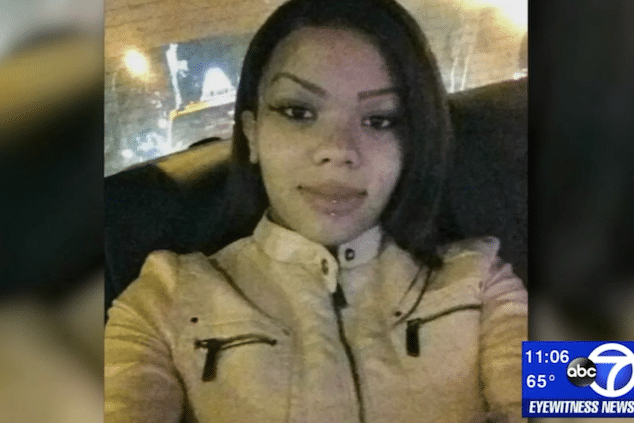 Layleen Cubilette Polanco mystery death at Rikers Island: Black transgender woman also known as Layleen Xtravaganza is found dead as authorities give vague answers as family and activists accuse the state of sanctioning violence. 
Family and activists are demanding answers regarding what they decry as a 'disgraceful example of state violence,' against the trans community following the 'suspicious' deaths of a transgender woman at Rikers Island over the weekend.
Layleen Cubilette Polanco, 27, (also going by the name- Layleen Xtravaganza) was declared dead after being found unresponsive in her cell at the Rose M. Singer Center, on Friday the WashingtonPost reported. How exactly she died, however, is unclear.
According to the New York City Department of Corrections, a custodial staff member, and then a medical staff member, attempted to revive Polanco using CPR and a defibrillator around 2:50 p.m. By 3:45 p.m., Polanco was pronounced dead, which the DOC has said was not 'the result of violence or foul play.'
Or was it?
'This is a tragic loss and we extend our deepest condolences to her family,' Department of Correction Commissioner Cynthia Brann told the Post in a statement.
Polanco's death follows the transgender woman having been detained since April 16 over misdemeanor charges of assault. At the time of her arrest, Polanco was accused of having assaulting a cab driver in Harlem and having a controlled substance. Unable to finance bail, she ended up like many inhabitants of the jail at Rikers Island according to Out magazine. Tragically, Polanco had been scheduled to be released Thursday, June 13.
Though the DOC claims that it is actively investigating the woman's death, Polanco's family members, activists, and the trans community have been frustrated over the sparse information released so far.
Posted lawyers in part on behalf of Polanco's family: 'The city failed to protect Layleen and now it is trying to sweep her death under the rug. We will not allow it.'
A statement from the family of #LayleenPolanco@antiviolence @womensmarch @SRLP @chasestrangio @IndyaMoore @janetmock @tracelysette @JailsAction @elielcruz @AudaciaRay @CloseRosies @nonewjails_nyc @NYCAIC @NYCmayor @CorrectionNYC @AOC @CoreyinNYC @NYCCouncil @VOCALNewYork pic.twitter.com/o934G1X1d4

— Shanies Law Office (@ShaniesLaw) June 9, 2019
Layleen Polanco is the tenth black trans woman who has died in 2019. But why? 
Amid the widespread outcry, many have pointing to the rampant violence that the trans community faces, especially behind bars: According to the Bureau of Justice, 34 percent of transgender people held in prison and jail experience at least one incident of sexual violence.
'Ms. Polanco's passing is a tragic reminder of the heightened risk and physical and emotional torture that transgender people — especially those from communities of color — face in the criminal legal system, particularly while in custody,' the Legal Aid Society, which represented Polanco, said in a statement. 'Her heartbreaking and untimely death warrants a swift, complete, independent, and transparent investigation from the City.'
In response to Polanco's death, Melania Brown, the woman's sister, has started a GoFundMe to raise money to go toward funeral costs. Furthermore, the Anti-Violence Project and 30-plus other organizations had organized a vigil, starting at Foley Square at 6 p.m. Monday night, to demand both justice for Polanco and the closure of Rikers- NYMag's the Cut reported.
'This tragic loss of yet another member of the trans community comes just days after the start of Pride season,' the Facebook event reads. 'There is no Pride to be had while trans folks continue to face an epidemic of fatal violence.'
Of sobering thought, Layleen Polanco is the tenth black trans woman who has died in 2019. It remains unclear why colored transgender identity individuals continue to be subjected to mysterious deaths- often through violence means– the result of what some wonder is society's continual antagonism and prejudice towards the transgender community.
Here in Foley Square demanding justice for #LayleenPolanco. "HEY HEY, HO HO, TRANS INJUSTICE GOT TO GO!" #Justice4Layleen pic.twitter.com/A9TPbZvTV8

— Jason Rosenberg (@mynameisjro) June 10, 2019
Layleen is the 10 black trans women to have died this year. Her death is a mystery and there is barely media coverage.
act now.

RALLY EVENT FOR LAYLEEN POLANCO XTRAVAGANZA IN NYChttps://t.co/krrUDrd6FB
—–
GO FUND ME FOR LAYLEEN POLANCO XTRAVAGANZAhttps://t.co/92UcnUB2Z2

— IAM (@IndyaMoore) June 9, 2019