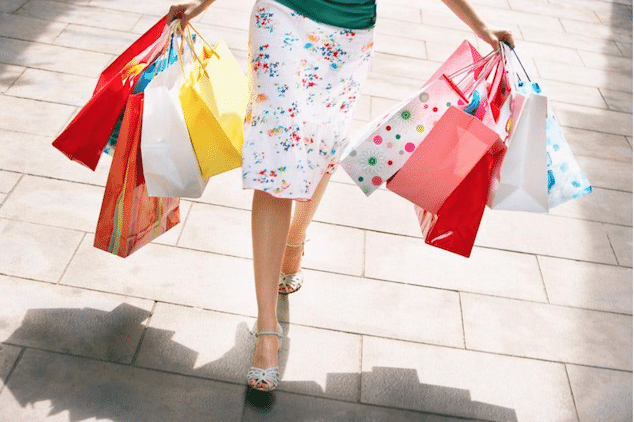 How College students are able to buy designer clothes with a limited budget? From buying off season, second hand stores and applying for scholarship. 
Everybody knows the proverb "Good clothes open all doors". Even though people should focus more on personality features, the truth is that the first impression about us is still made based on our appearance and how we dress.
Thus, it is absolutely normal that people of different ages want to wear nice clothes and look good. Even students want to be able to afford designer clothes and dress well. However, this imposes a budget challenge for them since such clothes usually are pretty expensive. But no worries, we've got you covered and found several options on how you can buy designer clothes with a limited budget. Here are some tips on how you can get nice-looking clothes from reputable fashion studios and save your money.
Scholarship Constraints
Getting a scholarship to study at university is not an easy task. Millions of candidates compete for an opportunity to ease their financial burden and get aid to afford higher education. Many colleges offer merit scholarships, athletic awards and tuition benefits.
Merit scholarships are often awarded to students who prove that their family income cannot cover the college's full price. However, currently, some university award students with an institutional non-need-based scholarship or grant aid exist as well. The percentage of students receiving such help varies from 34 to 97% at some universities.
An interesting fact is that grants and scholarships exceed the total amount of money in financial loans and work-study. This is the primary source of funding of higher education in the U.S. Private sources cover only 13% of all scholarships, while the other part falls for merit and need-based aid. 2/3 of college students receive gift aid, which does not bind them with any obligations in the future. Thus, students on gift aid at public 4-year colleges receive $5,750 gift aid on average, while students at private colleges receive $15,680.
Would you like to get a grant for your additional skills? If yes, you are welcome! For example, good essay writers can help to obtain a significant scholarship for students' abilities so that even if you are not given any fellowship, do your best to achieve the additional support!
Nowadays, a substantial number of universities offer well-skilled students several grants and taking into account this item, and they get more quantity of students annually. Look for appropriate information and begin to earn your scholarship by employing your knowledge!
Moreover, should you demonstrate good results in your education, you might be eligible for a couple of scholarships together. This can minimize the cost of your education significantly. Thus, having this in mind, students on the scholarship can really afford work dresses from the most well-known clothing designers.
Where to Buy Designer Clothes if you are on a Student Budget?
Obviously, a student cannot buy a dress right from the fashion show while its price is skyrocketing. You should be prepared to wait for several months until the skirt, sweater, or jeans that you like will appear in the market at a lower price. It is wise to monitor stocks where good clothes can be found at a decreased price. Students who study fashion marketing and design can really practice their skills while studying the market and getting to know places where one can purchase couture at a reasonable price.
Sometimes finding the right size of the dress you like at the flash sale requires as many efforts as finding the right person to complete your assignment. You need to browse several websites with different models and sizes before you finally find the right option for you. Such sites are notorious for their aggressive marketing, but they offer excellent discounts and coupons that can really help you in buying from high-end designers. Also, a good idea is to shop off-season. For example, you can buy a dress in winter, but a coat in summer. Such logic can save you hundreds of dollars.
Do not be squeamish about secondhand clothes. Many people in the world wear it and prefer such clothes to the new once since this is cheaper and environmentally friendly. Apart from all benefits, you can also find designer clothes there that were not in use or used a couple of times.
Many clothes that reach consignment shops are cleaned, repaired and improved before they are actually sold to you. Sometimes designer things that can be found there are even better than new ones. Besides, you can swap designer clothes with your friends, saving at least half of the initial price. If you need clothes for a one-time occasion, you can also borrow them from the studio or fashion-room at a much lower price.
Final Takeaway
Fashion and designer clothes are not so unreachable for people with average income as it may seem at first glance. Students on a budget can afford some designer clothing without a significant loss to their monthly spending plan.
As you can see, plenty of many-saving options are available to students that allow dressing nice and neat without crossing the edges of solvency. Even the scholarship is not too high, students can go online in search of discounts or try secondhand clothes that may look even better than the new things.