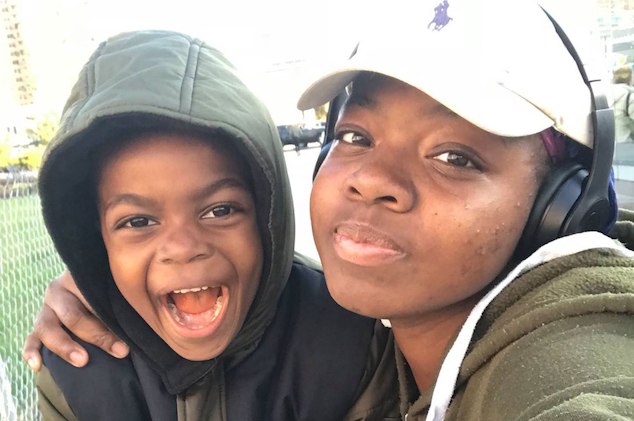 6 year old boy fatally succumbs to slashing injuries while at Bronx school

PS/MS 5 Port Morris, previously inflicted by child's mother, Shanice Martin. 
A 6-year-old boy whose throat was slashed by his mother, Shanice Martin, 24, in April collapsed while standing in line for lunch at his Bronx school Friday and died. 
It was the child's second day at PS/MS 5 Port Morris, according to a school staffer. 
Cops were called to the school on Jackson Avenue around 11:40 a.m. for an unresponsive child, cops said.
The boy, whose identity was not released, was found unconscious in the crowded school cafeteria, authorities said. He was rushed to Lincoln Medical Center in critical condition and pronounced dead a few minutes later nbcnewyork reported.
Police and law enforcement sources say the boy suffered a medical episode that included foaming from the mouth that led to him collapsing on the ground and bleeding from the head. 
It's believed that the boy died from a pre-existing injury.
City Schools Chancellor Richard Carranza went to the hospital, where he talked to community members and school staffers.
Offered Carranza in a statement: 'I'm heartbroken by this tragic loss of a student, and my thoughts are with the family and school community. We are working in partnership with City agencies as they investigate, and are providing additional guidance counselors and support to the school for as long as needed.'
It remained unclear what attention the boy had been offered by his school in the months following an assault at his mother's hands which led to the grave injury.
6 year old Bronx boy school episode: 'He hit his head. The blood was coming out of his mouth'.
It is thought the boy succumbed to a wound that he'd suffered months earlier on his neck that hand not totally healed. It remained unclear the degree of medical attention for the 'injury' the boy was afforded and how he came some months later to fatally succumb to injuries related to the April assault. 
Of note, the nypost reported the boy not living with his mother; she has been in jail since the April attack after turning herself in cloaked in the boy's blood at a local police precinct. 
Fifth-grader Jason Nunez, 11, said the boy 'was getting his lunch, and suddenly he just passed out'.
'He hit his head. The blood was coming out of his mouth,' Nunez told via the nypost.
Another employee at the school said the boy 'suddenly collapsed. … We don't know what happened.'
The victim, as well as his 2-year-old sister, had their throats slashed with a box-cutter by their 24-year-old mom, Shanice Martin, on April 27 on a Bronx street corner, cops said.
Martin had left the children bleeding and later showed up at the 42nd Precinct station house covered in blood and allegedly holding the same blade she used on her children when she confessed to the crime.
'Go ahead and arrest me,' Martin said at the time, according to sources.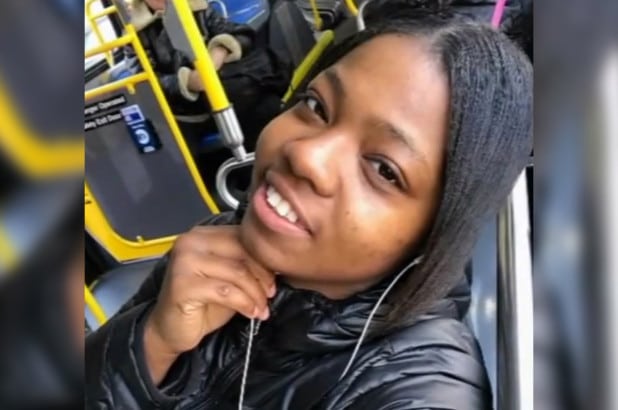 Shanice Martin Bronx mother had been struggling with mental health and homelessness:
Martin, who family members have said was homeless and struggling with mental health problems, was booked with a slew of charges including assault, child abandonment and child endangerment for the April 27 incident. She remains remanded without bail. 
It remained unclear where the boy and his sister had been living following their mother's arrest and the degree of care and attention they had been afforded.
Come Friday, Danielle Keane, the principal of PS/MS 5, sent home a letter to children's parents informing them that a student 'passed away' after falling unconscious during lunch.
Define unconscious?
'Several students witnessed what occurred,' the letter read. 'We know how devastating this news is for our school community. Our school crisis team is available to provide support for students and staff as needed.
'We are saddened by this loss and are here to assist our school community in any way we can.'
The sudden death of the six year old boy has left parents reeling.
'I'm shocked. My third-grader told me, 'Mommy, I don't want to go to school anymore.' He's scared,' said Janice Rodriguez, 34, a mom of two.
Police said the city Medical Examiner's Office will determine the boy's cause of death.