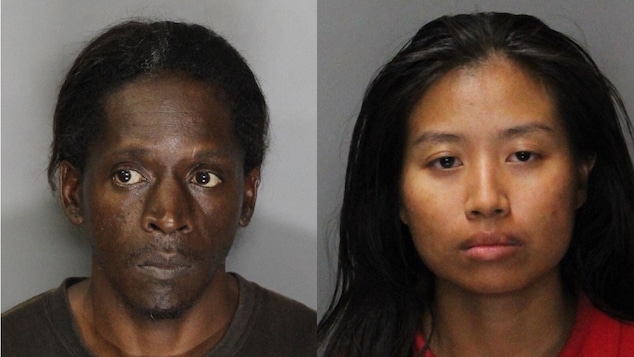 Angela Phakhin convicted in California hot car death of 3 year old daughter after purposefully leaving the girl along with her fiance in the blazing sun after saying she had demons.
An Arkansas woman has been convicted of first degree murder after leaving her 3-year-old daughter in an SUV for 9 1/2 hours during a hot California summer and saying she wanted to remove 'lustful demons' from the girl.
Angela Phakhin, 29, was convicted Wednesday of first-degree murder and torture.
Phakhin was also found guilty under 'a theory of premeditated and deliberate murder and felony murder torture.' CBS Sacramento reported.
Authorities say Phakhin and her fiance repeatedly left her daughter, Maiya, in the hot car in 2017.
The girl spent 4 ½ hours there one June day. The next day, she was found dead under a pile of blankets after a 9 ½-hour stretch.
Sacramento County prosecutors say Phakhin told authorities she and Untwan Smith, 46, were trying to remove 'lustful demons' from the girl.
Prosecutors say Phakhin was repeatedly warned and advised to take the girl to a cooling shelter.
Phakhin and her fiance were arrested after authorities noticed a Toyota RAV4 SUV vehilce parked on the wrong side of the road on Rod Beaudry Drive near River Bend Park in June 2017. Phakhin and Smith were standing nearby KCRA3 reported.
Rancho Cordova police searched the SUV and found the girl dead underneath a pile of blankets.
Phakhin and Smith had arrived in California in February of 2016, and had been living out of their vehicle with the child throughout the city and county until the child's death.
Phakhin faces a maximum sentence of 25 years in prison. She is set to be sentenced on July 19.
Smith's murder trial is pending.