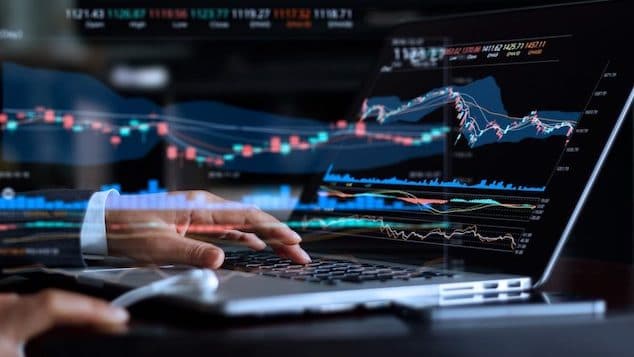 Understanding Day Trading Rules and Margin Requirements in order to prosper as a pattern day trader with a finite amount of capital to risk in the markets.
Day trading can be a very lucrative opportunity for experienced traders to make money, but there are also requirements. A pattern day trader is someone who makes four or more-day trades in five business days. Pattern day traders are required to have a minimum equity of $25,000 in a margin account to continue day trading. Day traders whose equity account falls below $25,000 cannot trade until the account is restored above that value.
Why Do Day Traders Need Margin Accounts?
Day trading rules require certain levels of equity due to the risk day trading presents. The $25K equity limit is deemed sufficient to cover any risks associated with day trading. Most financial brokers want to make sure their day trading customers have the financial viability to engage in day trading.
Avoid Trading Using Margin as a Newbie
Most day trading accounts offer a margin from your broker to cover day trading expenses. The ratio of this margin depends on your broker, but most pattern day traders are offered a 4:1 intraday margin. That means on a $50,000 trading account you have $200,000 of buying power available. The overnight margin requirement is still 2:1 on these accounts. Beginners should learn how to day trade stocks without using margin to avoid serious risks to their accounts. Margin trading can amplify your trading successes, but it also does the same for losses.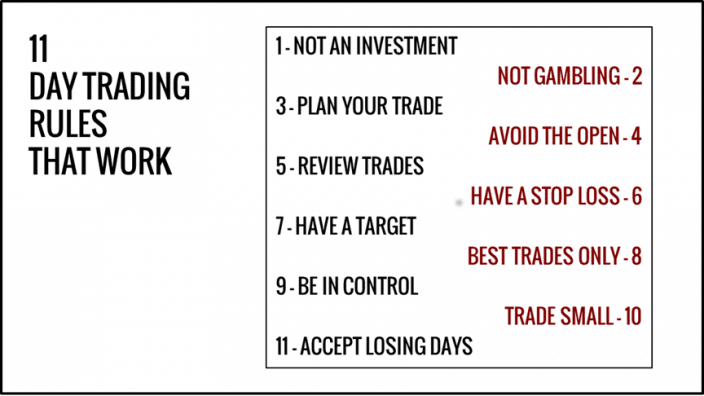 Set Strict Goals
One way to avoid yourself becoming marked as a pattern day trader is to limit the number of day trades you perform in one week. Setting goals should be a foundation in establishing your day trading strategy. Every trade you make should have your goal at the forefront. Are you willing to put your goal on the line to make a trade? If not, you should reassess that trade.
Entry and Exit
Your day trading strategy should have an entry point and exit point clearly defined. You should execute this strategy as closely as possible to what you plan, rather than playing it by ear. Many day traders have lost their gains from holding when they should have sold at their exit point. Be prepared to exit at a loss to cut your losses. This is something beginners find hard, since it does incur a loss. The 80/20 rule should be kept in mind here. 20% of the trades you make will finance the other 80% of trades. Remember that rule when you are in the thick of things and letting emotions get the best of you.
Trading Hours
Day trading can be executed at any time during market hours, but you should avoid the first and last 15 minutes. Day traders depend on volatility to make a profit, but these time periods are chum-filled water. Let trades settle a bit before jumping in. The middle of the day typically sees the least volatility in trading, while movement picks up again as the closing bell looms. Rush hour opportunities do exist for experienced day traders, but newbies should steer clear.