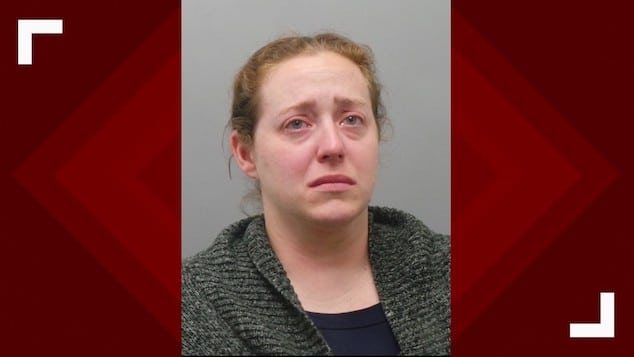 Julia Crews Ladue Police Officer indicted in the shooting of suspected St Louis black shoplifter, Ashley Hall outside a Schnucks store after gun was used instead of taser.
A suburban St. Louis police officer is facing the prospect of seven years jail after shooting a 'black' suspected shoplifter outside a grocery store after saying she mistakenly grabbed her service revolver instead of her taser gun.
Ladue police officer Julia Crews, 37, come Wednesday was indicted on a second-degree assault charge following the April 23 incident which saw 33 year old woman, Ashley Hall shot outside a Schnucks store in Ladue.
While the 'black' woman survived the shooting, in what some wonder may have been an incidence of racial profiling, Hall's family told media that their daughter remained in critical care at hospital.
While authorities said the shot woman will survive, her father, Robert Hall, said his daughter is 'fighting for her life.'
Of note, Hall hasn't been charged in the shoplifting.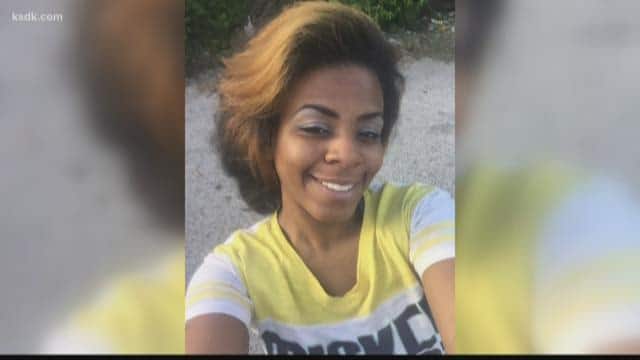 Julia Crews Ladue Police Officer: A tragic accident or racial profiling? 
During Wednesday's indictment, Crews' attorney, Travis Noble, said his client was 'devastated,' calling the shooting a case of 'weapon confusion' that didn't merit the criminal charge.
'The officer pulled what she believed to be her Taser,' Noble said. 'Tragic accident.'
St. Louis Prosecuting Attorney Wesley Bell has since described the shooting as criminally reckless.
The shooting is among at least 13 since 2001 in which officers said they mixed up their guns and stun guns, University of Missouri-St. Louis criminologist David Klinger said. He noted that police officers typically train by drawing their gun, not their stun gun, and that becomes habit.
'Occasionally, what will happen is when police officers move to draw the Taser, which has the same basic feel as a service pistol, they draw the wrong weapon,' Klinger said. Noble said that's exactly what happened to Crews.
Police were called to the store on a report of a shoplifting. The officer encountered one of two women accused of trying to leave with stolen merchandise. 
Police said the suspect apparently fell while trying to flee and was complaining about her injuries to the officer.
The officer, who is white and a 13-year veteran of the department, called for an ambulance and tried to handcuff the suspect, Noble said. The woman broke free and began to run.
Noble said the officer drew what she believed to be her stun gun and screamed "Taser! Taser! Taser!' The officer realized her mistake as soon as the woman went down, he said.
Bell said the shoplifting case is still under investigation.