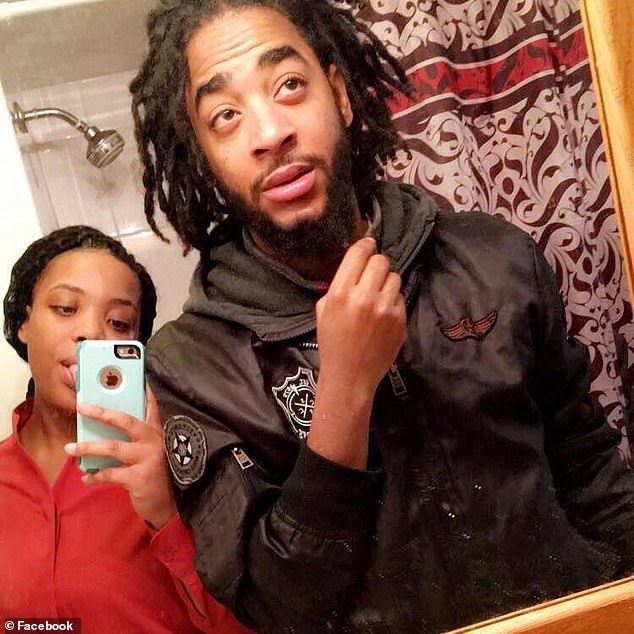 Indiana woman Briana Rice charged with multiple offenses after driving over boyfriend (twice) following argument outside an East Chicago apartment.
An Indiana woman has been accused of killing her boyfriend after running over the man with a vehicle, not once but twice.
Briana Rice of Hammond upon her arrest was charged with murder, voluntary manslaughter and leaving the scene of a fatal accident, in the April 24 death of 25-year-old Terrondy Jones.
The 23 year old woman appeared for an initial hearing Monday in Lake County during which a judge entered a not guilty plea on her behalf.
The Post-Tribune reported a witness telling police observing a couple arguing outside an East Chicago apartment before the man began walking away from a car. The witness said a woman driver then ran over the man twice before driving away from the scene.
The witness said a female driver then 'backed her car up almost striking a garage' and 'she then sped up, striking the male subject with the car'.
Online court documents do not list the name of Rice's court-appointed attorney.