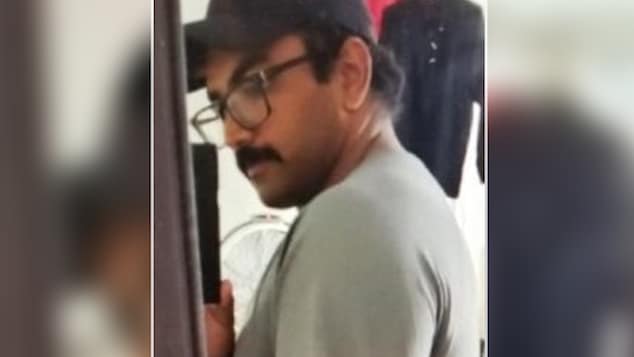 Arnav Gupta, the Bethesda, Maryland man who set himself on fire near the White House dies after incurring 85% burns to body. Motive remains unknown after family reported him missing hours before flames.
A man who set himself on fire near the White House has died of his injuries, authorities confirmed Thursday.
The individual since identified as Arnav Gupta, of Bethesda, Maryland, erupted into a bright orange fireball at the Ellipse, a tourist-filled 52-acre public park, north of the Washington Monument, near the White House, around 12:20 p.m. Wednesday.
Once the flames were extinguished, Gupta, 33, was rushed to a local hospital for treatment.
But by the evening, he had succumbed to his injuries, the US Park Police said in an early-morning statement. The man's death follows Gupta sustaining critical burns to 85% of his body.
Of note, Gupta had been reported missing just hours earlier on Wednesday. The Montgomery County Police Department in a Facebook post said that Gupta was last seen by family when he left his home around 9:20 a.m.
Police said that they were concerned for his physical and emotional welfare.
Arnav Gupta, Bethesda, Maryland mystery man motive:
Fox5dc reported witnesses visiting from out of town saying they were taking photos of the White House when they noticed a man wearing all black, including a sweatshirt, and carrying a black bag. The witnesses said the sweatshirt stood out to them since it was over 90 degrees in the District on Wednesday.
Witnesses noted Gupta's sweatshirt with a message written on it, but they could not clearly make out the writing. Video provided by witnesses showed Gupta engulfed in flames walking across the Ellipse as crews rush to extinguish the blaze.
'Like a torch, his whole body was on fire,' a witness told via nbcwashington. 'He was just walking like he was a zombie or something. Just straight, he wasn't running and screaming or anything. He was walking straight. Then they put the extinguisher on him and put his [fire] out and that's it.'
The Secret Service assisted the National Park Service and US Park Police in giving first aid to Gupta.
It remained unclear what motivated the man setting himself on fire and why he chose the setting close to the White House. It remained unclear what political beliefs Gupta may have held and whether he'd been protesting US policy.