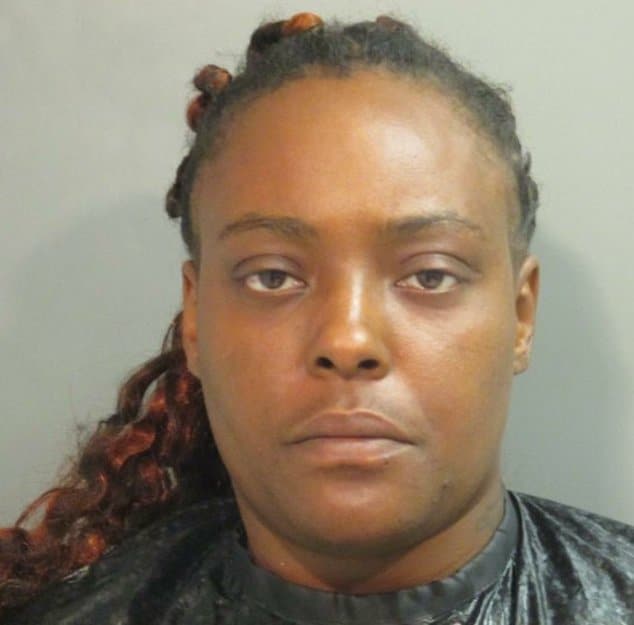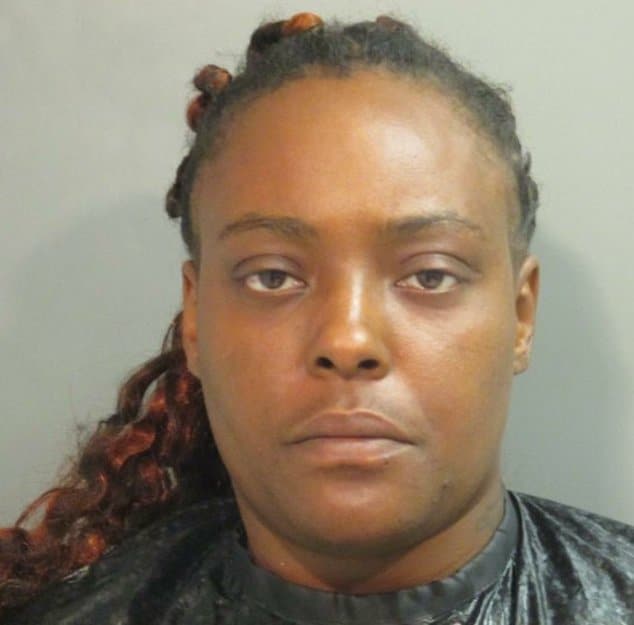 Afton Kay Bell charged with first degree murder after intentionally running over her, Fayetteville, Arkansas father, Jimmy Releford after physical fight. 
A 35 year old woman has been arrested after allegedly running over her Fayetteville, Arkansas father and killing the man during a 'physical' fight, Monday.
Arrested and charged with first degree murder of Jimmy Releford, was Afton Kay Bell– 5news.com reported.
Notice of the incident occurred when police were called to 58 S. Woodsprings Drive around 6:39 p.m. for a disturbance after a caller said Bell ran over her father, with a white Honda Accord, according to an arrest report.
A police report described the witness saying Bell and Releford had been fighting when Releford went to sit down in a nearby chair. Bell told one witness to get out the car, then drove up over the curb and ran over Releford.
But it gets grimmer.
She tried to back up over Releford again but the witness said she was able to stop Bell, according to the report.
And even more grimmer.
This is 58 S. Woodsprings Drive in Fayetteville, where police say 35-year-old Afton Bell ran over and killed her father yesterday a little after 6.

You can see the tire tracks in the yard. #NWANews pic.twitter.com/KYl5OqjL6Y

— Andrew Epperson (@eppersports) May 28, 2019
Afton Kay Bell and Jimmy Releford: A history of fractured father and daughter relationship?
Witnesses said Bell then got out of the car and went up to where Releford was pinned and yelled at him.
Police said Bell died from his injuries at Washingtion Regional Medical Center.
4029TV reported the father dying of blunt force trauma injuries suffered in the collision. The victim's age wasn't immediately revealed.
Witness statements and the crime scene backup witness accounts, police said. Upon her arrest, Bell conceded intentionally running over her father.
In Arkansas, Class Y felonies are punishable by up to life in prison.
It remained unclear why the daughter intentionally sought to kill her father.
According to social media, Bell is originally from Arlington, Texas.