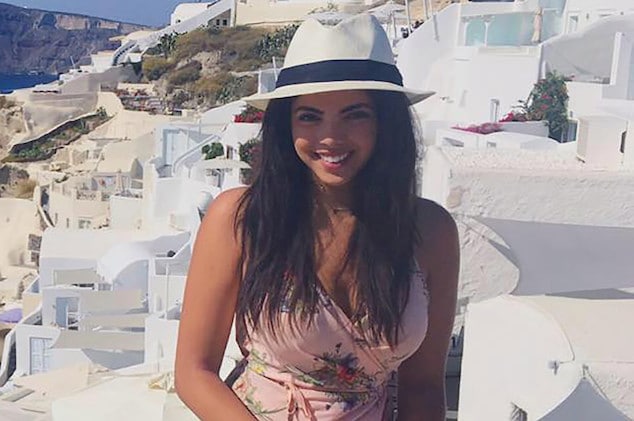 Fordham University student, Sydney Monfries dies after falling off Bronx campus landmark 

clock tower trying to take 'rite of passage' photos.
A Fordham University student who plummeted 40 feet from the Bronx campus's landmark clock tower Sunday morning has died the nypost reported.
Sydney Monfries, 22, fell from the clock tower after ascending a staircase inside early Sunday with friends to touch its bell and snap photos of the city.
Monfries was on life support at St. Barnabas hospital Sunday afternoon when her mother and father from Portland, Oregon, arrived with two priests — one dressed in a Fordham jacket.
Noted a statement from school President Joseph McShane, 'It is with great sadness that I report that Sydney Monfries, a senior at Fordham College at Rose Hill, died today after sustaining a fall inside the Keating Clock tower in the early hours of the morning,'
'There are no words sufficient to describe the loss of someone so young and full of promise — and mere weeks from graduation, Fordham will confer a bachelor's degree upon Sydney posthumously, which we will present to her parents at the appropriate time.'
The fatality comes after Monfries entered the off-limits bell tower in a bid to take selfie photos.
Students said climbing the tower, touching the bell and taking photos of the sweeping views were part of a senior-year 'rite of passage'.
A rep for the school said entrances to the tower are supposed to be locked and the school is investigating how students got in.
The journalism senior had been expected to graduate in May.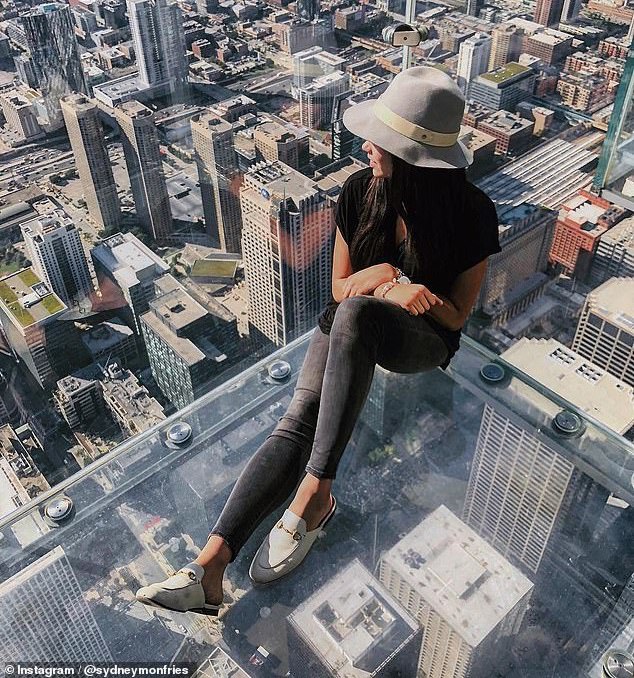 Sydney Monfries died after falling inside clock tower @FordhamNYC At 1 pt. 22 yr old lived in NJ. A childhood friend says she "was a genuinely beautiful person inside and out. She truly was a bright light in this world taken way too soon." @ABC7NY pic.twitter.com/5Y3ttO5UCT

— Kemberly Richardson (@kemrichardson7) April 15, 2019