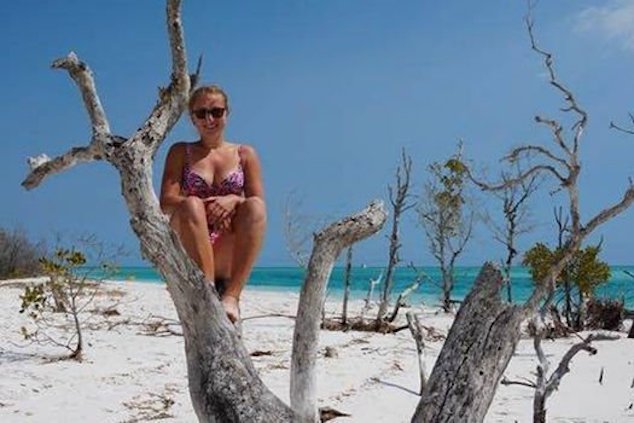 A Thai man reenacts how he raped and murdered German backpacker, Miriam Beelte as she visited idyllic getaway island of 

Koh Si Chang. 
A Thai man has reenacted how he murdered a German female backpacker– which involved the suspect repeatedly smashing his victim's face with a rock.
Ronnakorn Romruen, 24, confessed to raping Miriam Beelte, 26, after she arrived on the popular tourist island of Koh Si Chang, eastern Thailand, on Sunday.
The local who is said to have been under the influence of drugs, is alleged to have demanded sex from the backpacker who'd just rented a motorbike, only to follow the woman into woodland and raping her after refusing his advances.  
Romruen was arrested a few hours later and told police he deliberately murdered Miriam after repeatedly hitting her in the face with a rock to stop her from reporting the attack.
He then tried to hide the woman's blood-spattered body under leaves in a small gap between rocks local media reported.
THAI MURDER: Backpacker raped and killed in idyllic tourist hotspot. A GERMAN tourist Miriam Beelte's body was discovered behind rocks on idyllic Koh Si Chang off the east coast of Thailand. Police said local man Ronnakorn Romruen 24 was arrested to raping the blonde holidaymaker pic.twitter.com/7QH8JsLLCs

— MOCHAMMAD DANIEL HARI SUHARTO (@HariMochammad) April 9, 2019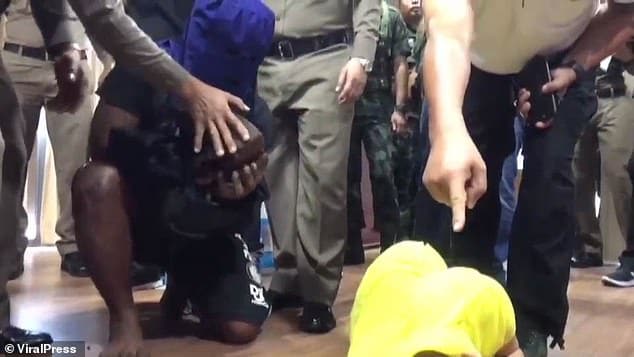 Miriam Beelte: A rite of passage backpacker trip 
A regard on social media revealed Miriam hailing from Hildesheim, Germany. At the time of her murder, the 'lone traveler' had been holidaying in the nearby city of Pattatya when she decided to take a boat into the island.
It wasn't immediately clear what informed the female backpacker to travel to the spot on her own and whether there had been previous incidents on the 'idyllic' tourist haven?
A report via Germany's Bild told of Miriam still living with her parents, often walking with the family dog ​​and playing volleyball. Her father owns and runs a local a metal construction company.
After graduating from high school, Miriam studied mechanical engineering at the University of Hanover and became a development engineer before setting upon traveling abroad.
Miriam Beelte: A white female victim in paradise? 
During a Monday press conference, Ronnakornwore was led with a blue bag over his head as he was paraded in public.
A police worker then laid on the ground as Ronnakorn demonstrated with a brick how he battered Miriam's face until she lost consciousness.
He told police that he had taken methamphetamine at the time of the time. He then returned home and washed his clothes in a bid to hide the evidence.
Ronnakorn said he then 'smoked and watched TV' in his wooden house. 
Miriam was found a few hours later just before 6pm by a local resident who alerted police- with the popular tourist island sealed off.
Addressing reporters, Police Colonel Angkul Sarakul said Ronnakorn had confessed to the murder.
He said: 'This is how he did it. This is how he killed the tourist. He used a rock to hit her in the face.'
Police Colonel Sarakul said that Ronnakorn would be charged with premeditated murder, rape and concealing a body.
He has been detained at the Chonburi Police Station while officers prepare legal paperwork for him to be submitted to court.
Added the police chief, 'The suspect has confessed to raping and killing the young woman. He will now face legal proceedings. 
'Police were very quick to catch him. We were able to trace him as he was very near to where he killed the tourist.'
The maximum punishment for murder is the death penalty.