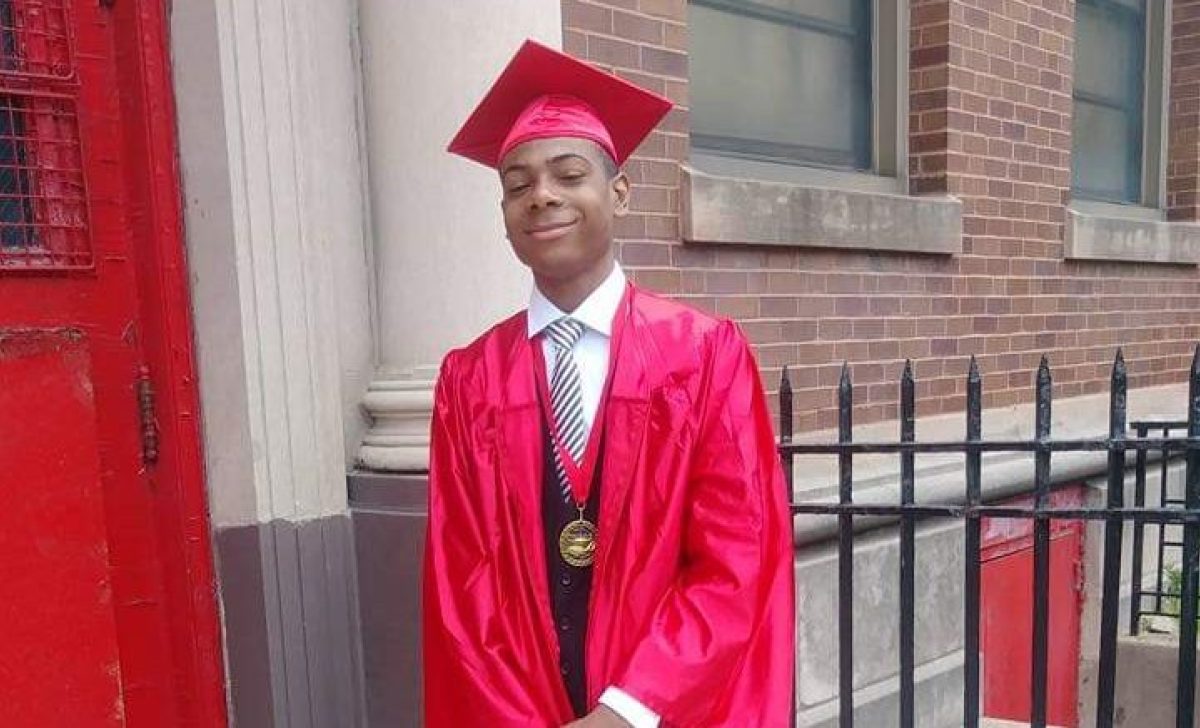 Chicago teen, Darion Strong shot and killed in an ambush shooting after receiving phone call and running into street only to be fatally gunned down.
A 15-year-old Chicago teen has died after he was shot Tuesday night after his mother warned him not to leave their South Side house. 
Chicago police said someone walked up to Darion Strong at about 9:50 p.m. and fired shots. 
The boy was shot in the back and chest and transported to Comer Children's Hospital, where he was pronounced dead, cops said.
The teen's shooting death followed Strong receiving a phone call and running out of his home as his mother Darnielle Briggs pleaded with him not to go. 
Told the woman via abc13.com, 'I said why are you going outside? Ain't nothing to go outside for. I said nothing out here but death and jail. That's all out here. As soon as I said that, he slammed my gate and the little boy walked not even that far and they shot him."'
Briggs heard the shots and found her son dying. 
'It hurts to see your baby take his last breath in front of you after you just told him not to, just telling him come on now, you don't need to be out here. Ain't nothing going on out here,' she said.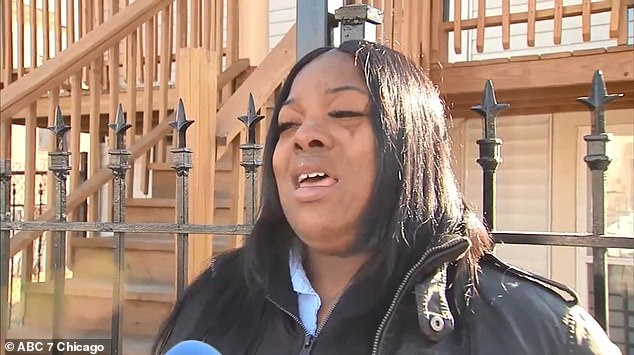 Why was Chicago freshman teen, Darion Strong ambushed?
Authorities said the boy was ambushed after leaving his home. He walked two houses down and that's where the gunman came out of a gangway. 
'It's rough around here. It's getting warm and it's not surprising, you know. It's what we're used to,' said neighbor Lenora Amos. 
Strong's mother said she doesn't know who called her son before he left or what may have motivated the shooting, except that he may have had some bad friends. 
She said her son attended Tilden Career Academy and kept his life very secret, but she was urging him to get a summer job and eventually graduate. 
'So I'm trying to guide him in the right direction and he wouldn't even listen to me,' she said. 'He didn't listen to me at all…that stuff hurts.'
School authorities said Darion was an honor roll student.
Police are canvassing the neighborhood hoping to find some surveillance video that could lead them to the shooter.
In February, Chicago police reported a 44 percent decline in the city's homicide rate through the first two months of the year when compared to the same period from 2018.
To date no suspect has been taken in for questioning.
TEEN KILLED: Darion Strong, 15, was shot & killed in the 4400 block of South Shields, Fuller Park neighborhood, South Side on March 26, 2019. Tip at https://t.co/25lna6MWeL. The boy was a freshman in high school. Prayers for his family, friends & community. #chicagostreetcrime pic.twitter.com/lnyB2la6WR

— LEGAL HELP FIRM (@lhfirm) March 27, 2019