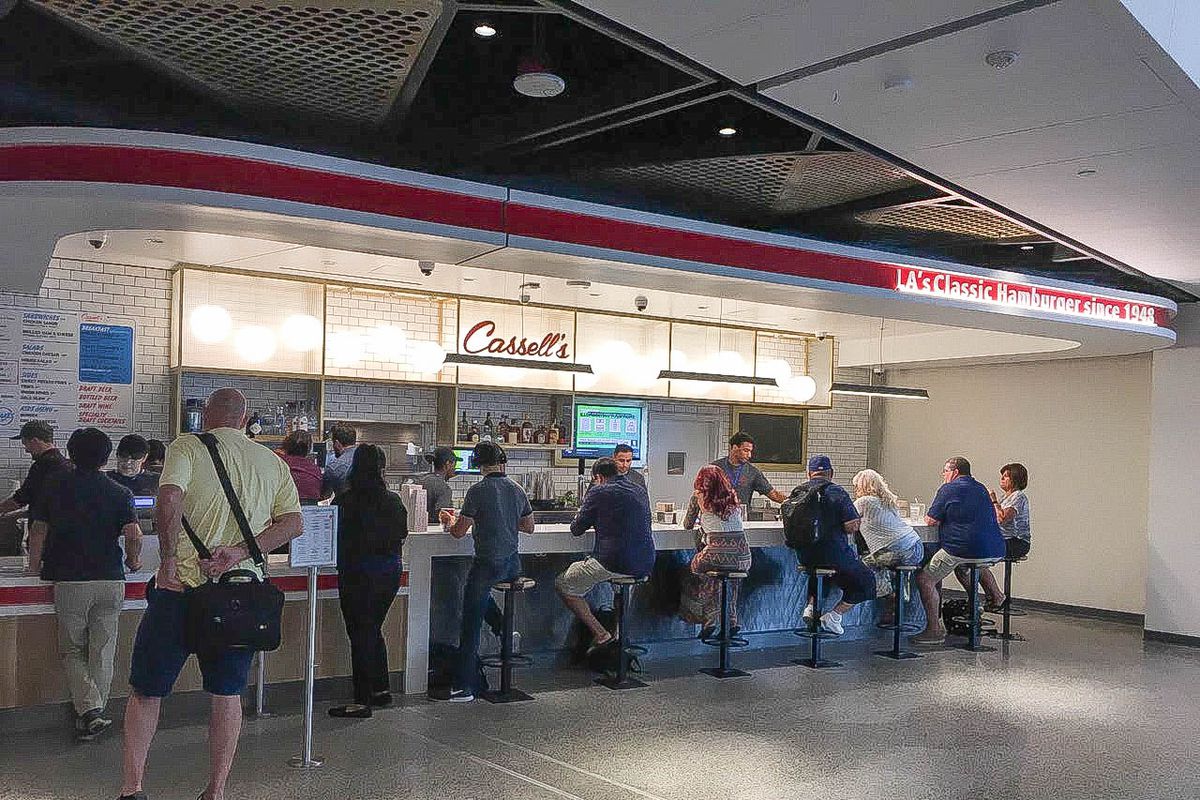 Where to eat at LAX: A smorgasbord for tastebuds. More choices than your local shopping mall- a selection of favorites that continue to draw diners. 
The quality of airport food can range from BLECH to YUM depending on where you're traveling from and a dent in your taste buds could make or break your flight.
You could eat before you arrive at the airport, but you might not have the time. What's more, grabbing a bite in your local international flight hub is part of the overall experience, like having fish and chips in London or a giant plate of spaghetti on the side streets of Rome.
But which airports actually have worthwhile dining facilities? Which flight hubs will leave you wanting more of their excellent edibles?
For our hard-earned dollars, LAX ticks all the right boxes. This is an airport with more choice than your local shopping mall.
Whether you're after deep-fried soul food or decadent grade-A dining, LAX has it all.
Before you make your way to these dining hotspots, be sure to park your car at the airport with Looking4.com and check all security guidelines to make your trip a cinch.
With that PSA out of the way, let's look at the greatest eating spots at LAX.
Cassells
Situated in Terminal 1 is a cheeseburger counter that has stayed in business for 60 years it's called Cassells and it's delicious.
Topping off this taste sensation are a host extras, from a seven-ounce patty to bacon to fried eggs. For drinks, you can try one of the Cassells famous traditional shakes. You'll gain a few pounds but it'll be so worth it.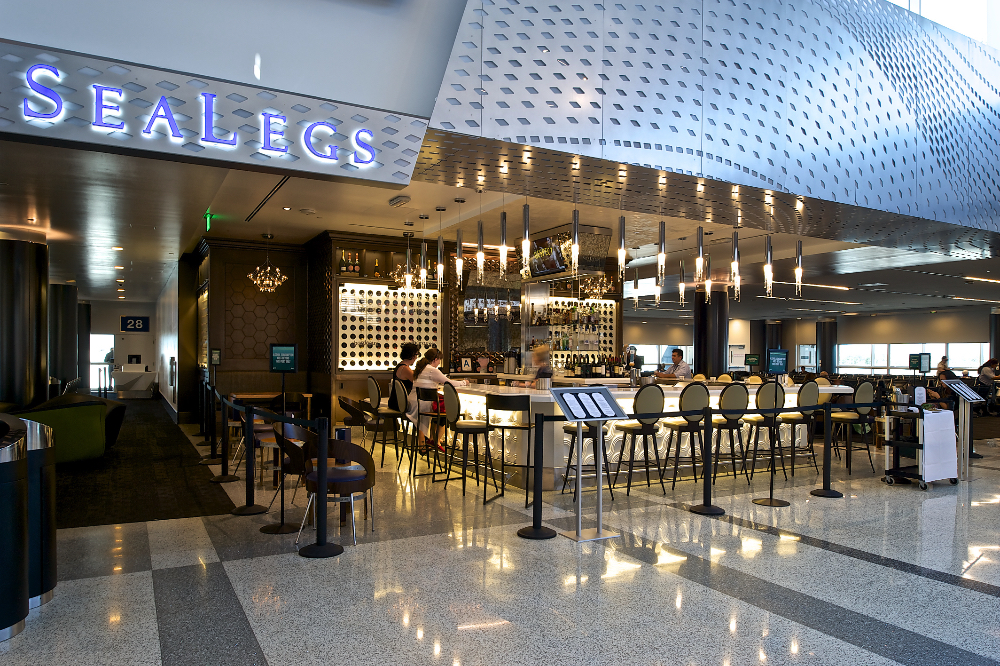 Sealegs Wine Bar
Hop on over to Terminal 2 for Sealegs Wine Bar, a classy joint with a wine list to die for. For food, you'll be able to enjoy a selection of flatbreads, a chicken sandwich, and a kale salad. But it's the extensive selection of dry whites and fruity reds that make this a must-visit. Just remember to stay reasonably sober for your flight.
Real Foods Daily
The veggies and vegans amongst you can breathe a sigh of relief your needs will be catered to at Real Foods Daily. This chain restaurant is teeming with tofu wraps, veggie miso soup and plenty of other vegan options that you can eat in a hurry.
The selection of veggie options across the airport as a whole isn't ideal, so it's good to see that Real Foods Daily is still plying its trade.
Lemonade
Nestled in Terminal 5 is Lemonade, a neat alternative to the carb overload of most other airport eateries. Here you'll find a selection of salads and veg-heavy choices alongside fresh salmon and other clean proteins.
LA is the home of health foods, so it's reassuring to see an airport restaurant flying that flag.
That's our list! Can you think of any other great places to eat in LAX? Then let us know in the comments below.