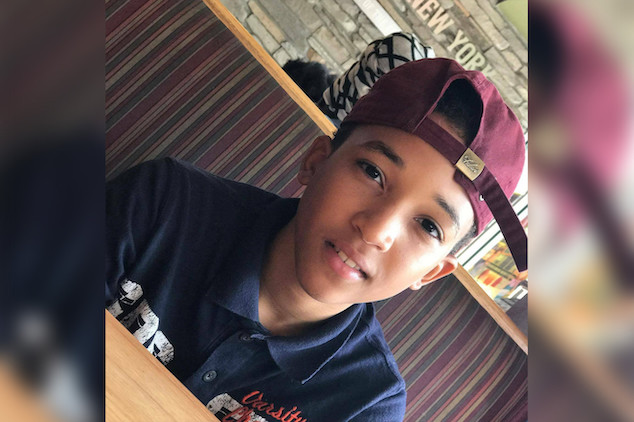 Bronx mother, 

Marisol Ortiz and her teen son, Alanche del Orbe are murdered at their Belmont apartment as police seek the woman's boyfriend. 
A mother and her teenage son have died after being stabbed, strangled and bludgeoned with a gym weight in their Bronx apartment by an individual who according to sources threw torn-up money on the woman's body before fleeing.
Marisol Ortiz, 51, of Belmont, and her youngest son, Alanche del Orbe, who was a day away from turning 15, were found dead at 3:38 p.m. Sunday in their East 185th Street apartment.
The nypost cited police sources saying they were searching for the woman's ex-convict boyfriend. 
Come Sunday, the wanted man, Hector Cruz, 51, committed suicide after jumping in front of a Metro-North train reported News 12 Westchester.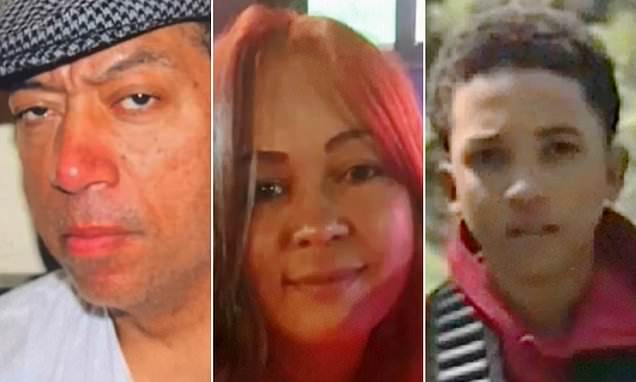 Marisol Ortiz Bronx mom boyfriend of interest:
While both victims had been bashed with a heavy weight, the mother of four was also stabbed in the head and the boy strangled, according to law-enforcement sources.

Ortiz's 22-year-old daughter discovered the bodies.
'I just heard the daughter screaming,' an upstairs neighbor Iris Rosa, 58, told via the nypost. 'I didn't hear no words. It was just 'Ahhhhh!' And then nothing.'
The daughter had arrived home after the mom's colleagues called to say she hadn't been to work Sunday.
Ortiz, a business owner, had not shown up in the morning to open her store, with her distraught daughter called police.
'She was on the sidewalk, on the phone,' Rosa said. 'She was crying.'
When cops arrived, they found the mother dead on the floor in one room and the boy, who may have been attacked as he slept, dead on a bed in another.
A bloody knife was found near the teen. Cops believe the killer left an exercise weight by each body after using them to bludgeon their heads, according to a law-enforcement source.
A source also said cops found torn money on the mom's body. 
Authorities initially declined to release the name of the boyfriend.
Follow up reports revealed Hector Cruz previously arrested half-dozen times and having done a seven-year stint in state prison stemming from a 2002 incident in which he stabbed two men.
Cops could not say exactly when the murders happened, but a neighbor, Angel Cabrera, told NBC News that he heard screaming at 1 or 2 a.m., but had thought it was from a party.
Told, Haydee Leonardo, del Orbe's cousin, 'Tomorrow is his birthday.'
The teen's Facebook page shows him to have been a Yankees fan who enjoyed rap music and playing baseball with his father.
'It's incredibly sad,' Leonardo said.
Individuals with information pertaining to the case can submit tips to police by calling Crime Stoppers at 1-800-577-TIPS (8477), visiting nypdcrimestoppers.com, or texting 274637 (CRIMES) then entering TIP577.
Spanish-speaking callers are asked to dial 1-888-57-PISTA (74782).
A gruesome murder mystery in the Bronx: 51 year old Marisol Ortiz and her son 14 year old Alanche Delorbe found bludgeoned to death in their apartment. NYPD searching for a person of interest as investigators scour E 185th street home @CBSNewYork pic.twitter.com/f2vdXk3QMl

— Reena Roy (@reenaroy) February 18, 2019
#BREAKING Family members say this is 14-Year-old Alanche Del Orbe. Bludgeoned to death along with his mother at his Bronx apartment. Police say this is a possible domestic incident. @PIX11News #Bronx pic.twitter.com/zQiiLyZN3F

— Cristian Benavides (@cbenavidesTV) February 18, 2019
NYPD identified victims as 51YO Marisol Ortiz and her 14YO son Alanche Delorbe. Mom found lying on floor with severe head trauma with gym weight near body believed to be weapon, 1 stab wound to head. Son found in bed in another room with head trauma also gym weight near body… pic.twitter.com/4HawXAJEiq

— CeFaan Kim (@CeFaanKim) February 17, 2019