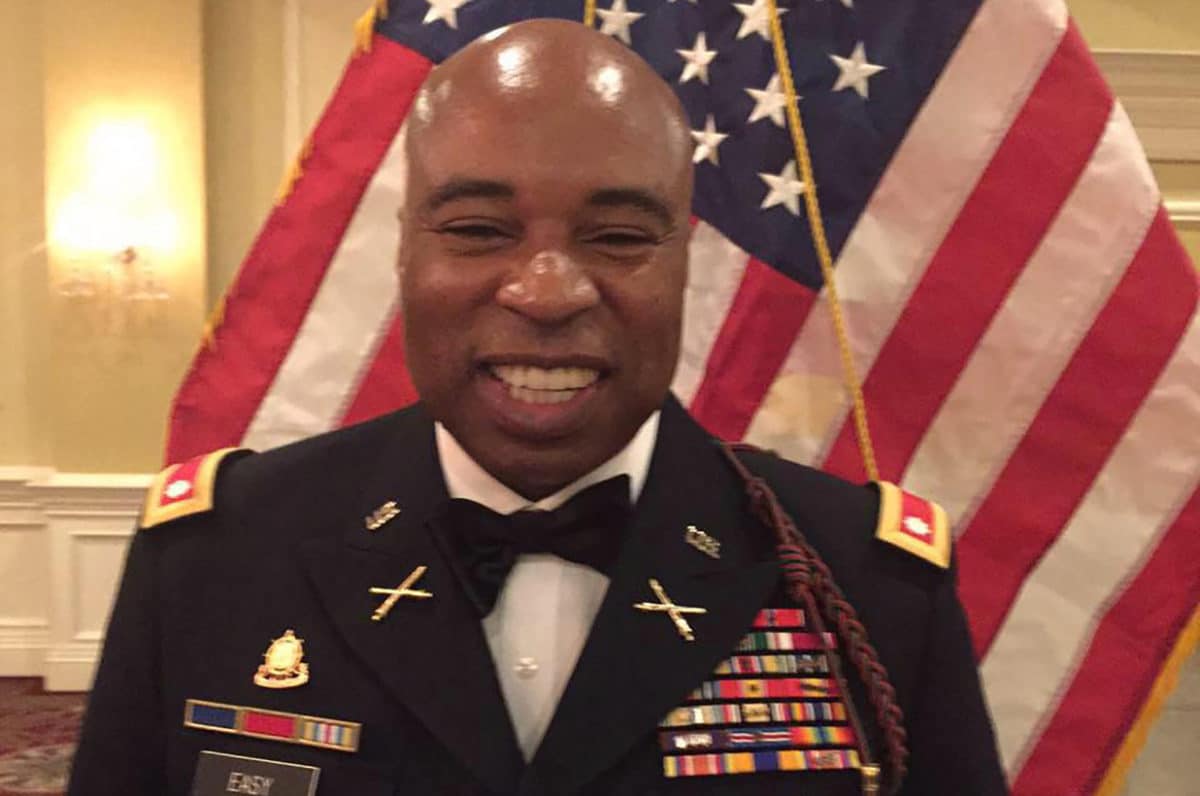 The body of 

Retired Lt. Col. Norman Easy is set to return to the US this weekend as a family seek answers to the now turned health executive's sudden death on board a flight as Chinese authorities stonewall family concerns.
The family of a former National Guardsman-turned-health care exec who died on a business trip to China are demanding answers as to the man's sudden death with the arrival of the man's body back to the United States this weekend.
Retired Lt. Col. Norman Easy, a decorated former officer who served two tours of duty in Iraq, died under mysterious circumstances on a China Eastern Airlines flight to Shanghai Dec. 7.
The 57-year-old medical technology executive of Freeport, Long Island, planned to complete a business deal for his employer, Siemens Healthineers USA. According to Easy's family, the health care executive had been working on the deal for close to a year. 
Norman Easy mystery death: 'Don't challenge our account.'
Of disconcert, Chinese authorities initially refused to release the father of four's body, demanding that the man's family sign a waiver agreeing not to challenge an official account of what happened according to a report via the nypost.
'There is a fear that his body is not being taken care of, or being tampered with, and evidence is being tampered with,' family members previously revealed.  
Upon the release of news of Easy's death, the US Consulate General in Shanghai, provided conflicting accounts of when Easy died, ranging from three hours before landing to just 30 minutes, while declining to offer any explanation as to the former National Guardsman's sudden death. 
Easy's family said they were not aware of any health issues that may have caused the health executive to die.
Easy's family hired the International SOS security firm to retrieve his body and are now planning to conduct an autopsy to determine the cause of death.
Neither the US State Department, the Chinese Embassy in Washington DC, nor China Eastern Airlines have publicly addressed Norman Easy's death.
Easy who would have turned 58 on Christmas eve is scheduled to have his funeral and burial on January 4.