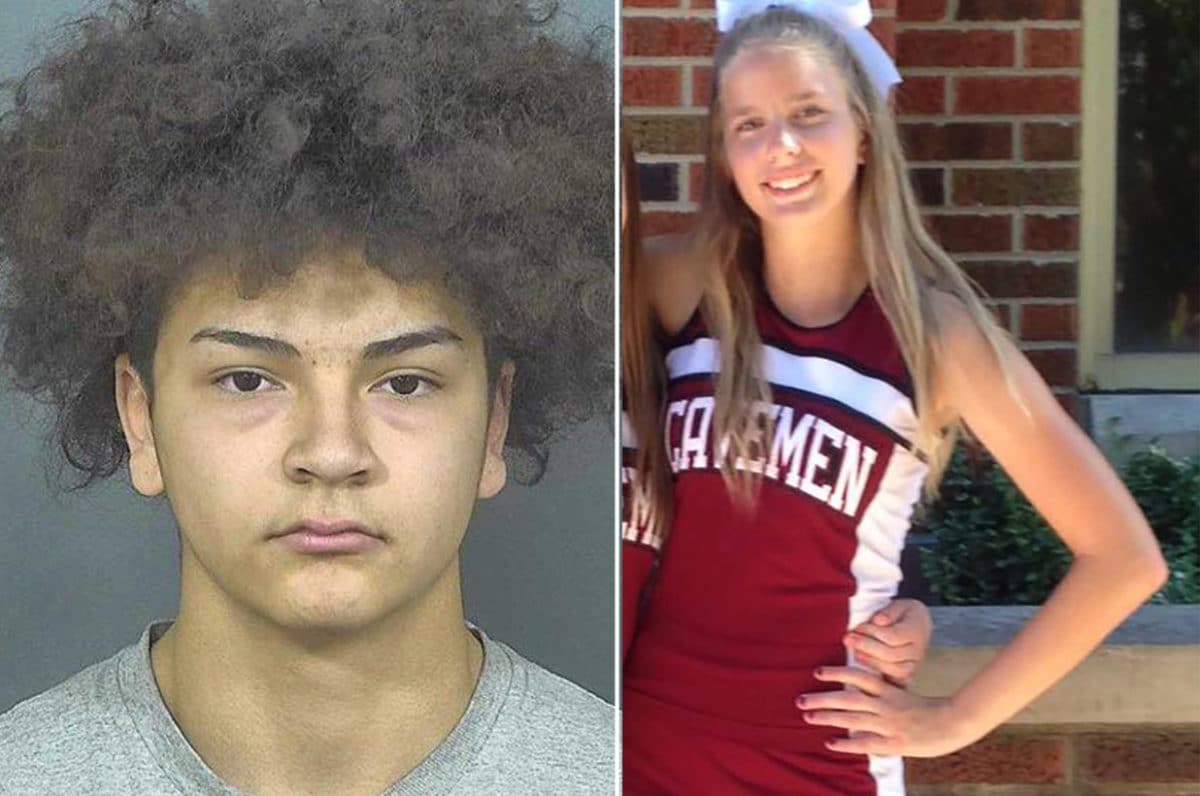 What led to Breana Rouhselang a six month pregnant 

Mishawaka high school

cheerleader being murdered by her football player classmate? 
### Update: A 16-year-old Indiana boy who was charged with the murder of his pregnant girlfriend and their unborn child reportedly admitted to killing her because she waited too long to get an abortion.
Charging documents obtained by WNDU stated that Aaron Trejo confessed to stabbing Breana Rouhselang, 17, in the heart with a knife after an argument about her pregnancy. Trejo allegedly claimed he thought about killing Rouhselang and their baby for a week before acting on it.
'I took action…I took her life,' the teen reportedly told investigators about what his solution was to Rouhselang's refusal to get an abortion.
### Original Post: A 16 year old high school football player in Indiana has been accused of murdering a 17 year old cheerleader who was six months pregnant.
Notice of Breana Rouhselang's death came after the cheerleader's body was found in a restaurant dumpster near her Mishawaka home Sunday morning after her family reported her missing.
WNDU reported Rouhselang's family calling police Saturday night after they 'got the feeling something wasn't right,' told Lt. Alex Arendt of the St. Joseph County Metro Homicide Unit.
Shortly after the discovery of the cheerleader's discarded body, a block away from where she lived with her mother – Aaron Trejo, a classmate of Rouhselang's at Mishawaka High School was taken into custody and booked on a preliminary murder charge. 
Police did not announce an official cause of death- with WSBT reporting Rouhselang was shot, stabbed or both. An autopsy was scheduled for sometime this week.
While declining to elaborate on the nature of their relationship, police said Rouhselang and Trejo knew each other from the school's football team. Rouhselang was the football team's manager, her family said.
Police haven't released details about a possible motive.
Of note- Rouhselang was said to have had a relationship with Trejo but it is unclear if he was the father of her child and when the couple ceased being an item.
An Indiana community at a loss:
The murder has since left both families and the local community rattled. 
'The thing is that most of us are fathers, and any senseless death is very upsetting, but when you're talking about young people, it is more so,' St. Joseph County Deputy Prosecutor Chris Fronk said.
'Victims', suspects' families, those are the kind of people we keep our focus on because they didn't choose this.'
Breana's classmate, Alexis Humphries, told ABC57 that she doesn't 'understand how somebody could do that like, she was just such an amazing person – her friends, family, she definitely did not deserve this.'
Meg Sauer, chief communications officer for the northern Indiana school district, said the school is doing its best to support students following the death.
'We're just focusing on healing the kids,' Sauer told the Indianapolis Star.
Trejo had been scheduled to be charged as an adult, Monday morning.