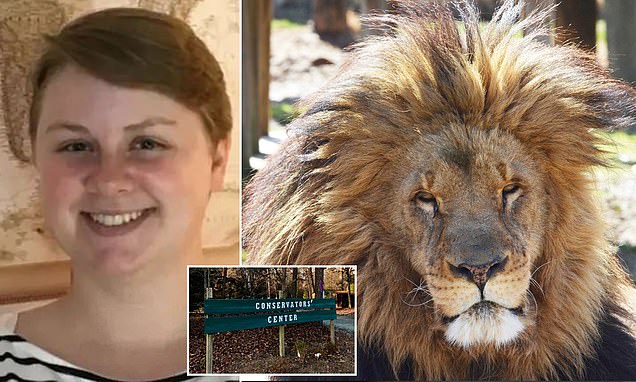 Indiana State University college graduate Alexandra Black mauled to death by escaped lion at North Carolina zoo, the 

Conservators Center. Had been an intern for 2 weeks.
A 22 year old female intern has been mauled to death after a lion at a North Carolina zoo escaped. Following the mauling, the escaped animal was shot and killed.
Identified as the victim was New Palestine, Indiana woman, Alexandra Black – a recent graduate of Indiana State University.
WTVD-TV reported the incident taking place at the Conservators Center in Burlington, North Carolina on Sunday.
Officials said an animal husbandry team led by a keeper was doing a routine cleaning when one of the lions managed to get out of a locked space. 
The lion, a male named Matthai, then entered the area where the team was cleaning and quickly killed the 22 year old intern. A statement from the Caswell County sheriff's department noted Black having interned at the center for only two weeks prior to her demise. 
During an attempt to rescue Black, several efforts were made to tranquilize the escaped lion, but those failed, according to CBS News. 
The animal was then shot and killed so that the attacked worker could be retrieved. 
Not immediately clear is how the lion managed to escape.
A lion has attacked and killed a young intern at a zoo in the U.S. state of North Carolina. 22-year-old Alexandra Black was cleaning an enclosure when the big cat escaped a locked space. #7News pic.twitter.com/WdSqBoMP9q

— 7 News Melbourne (@7NewsMelbourne) December 31, 2018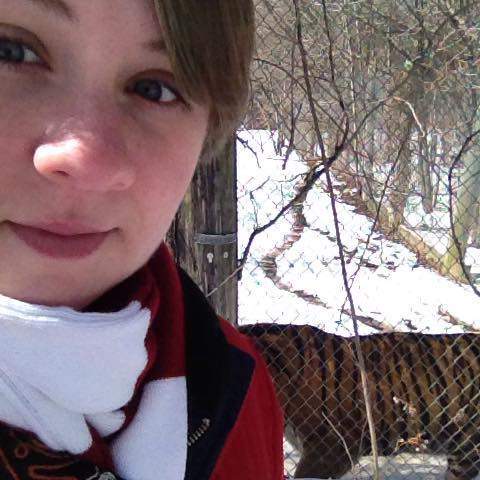 Alexandra Black devoted to the care of animals:
A regard of Black's social media pages showed her been an advocate of animals. The center where she died describes itself as 'a 501(c)(3) non-profit dedicated to reconnecting people with #wildlife through #education and #conservation.'
A graduate of Indiana University, Black earned a BS in animal behavior and was involved in activities and societies including ICAN at IU, the Biology Club, PAWS and Midnight Snipes Quidditch.
Black had also worked as a volunteer at Frenzy Animal Rescue, Inc., where she wrote: 'Responsibilities included administering mediation, feeding, cleaning, supervising dog-dog interactions, and socializing dogs.'
Noted Alexa Black's Linkdn page: 'I'm a recent graduate of Indiana University where I earned a Bachelor's of Science in Animal Behavior while minoring in Biology. I am currently looking to gain experience in animal husbandry, specifically with 'exotic' species as I hope to eventually become a zookeeper!'
But how did 

Matthai the lion escape? 
Following the tragedy, zoo authorities released a statement saying that they were still investigating, while noting that the Conservators Center would remain closed until further notice.
'The Conservators Center is devastated by the loss of a human life today,' it said in a statement.
'This is the worst day of my life. We've lost a person. We've lost an animal. We have lost the faith in ourselves a little today,' said Executive Director of the Conservators Center Mindy Stinner.
Adding, 'It's very important what we do here. This is the love of our lives. But we need to really look at everything and evaluate to make sure that we're okay moving forward, that everything here is going to be safe for our people and for the public and that everything here is how we need it to be'.
Speculation on social media as to how the lion escaped included the following comments:
'Most likely one of them forgot to close the shift door or pin it. Ultimately it would be their responsibility to make sure everything was safe before entering the exhibit.'
'I used to be a Zookeeper and worked with Big Cats as well as Apes. I tend to think working with a partner or training can be the most dangerous time cause you are sometimes relying on someone else to follow proper procedure and it's very easy for wires to get crossed. Even when I worked with another Keeper I trusted I always made sure to check myself before going into a dangerous situation. Gotta always double or triple check your locks.'
'Almost 100% of the time you are shifting animals yourself and making sure the doors are closed and all animals are in holding before you enter to clean. Having someone else do it and relay info to you is super risky.' 
'Most likely they forgot to close the shift door or forgot to pin the door and the lion got it open or just walked back through. I'm not familiar with Lions and if they can open shift doors that are not pinned but Jags definitely can.'
#HappyWorldLionDay #ConservatorsCenter #MatthaiLion pic.twitter.com/QK7glukJpZ

— i_believe_in_joel (@Chrstyfrst0808) August 11, 2017
Matthai an enthusiastic recipient of attention: 
A description on the Center's website described Matthai, the lion, as 'more shy than his siblings Calvin, Katrina and Savik when it comes to visitors, but he is an enthusiastic recipient of attention from the people he knows best.'
Adding, 'He is a little nervous by nature, so he relies on cues from his bolder neighbors like Willow and Calvin when deciding how to react to new experiences like a person playing acoustic guitar nearby or if there is a loud noise nearby'.
The Center was founded in 1999 in Mebane. It was then relocated to its current location, a 45-acre, wooded lot in Caswell County.
It is home to more than 80 animals and 20 species, among them lions and tigers.
An estimated 16,000 people visit the Center each year. The public is invited to take walking tours.
The Center was created as an educational nonprofit which accepts animals rescued from 'unacceptable conditions.'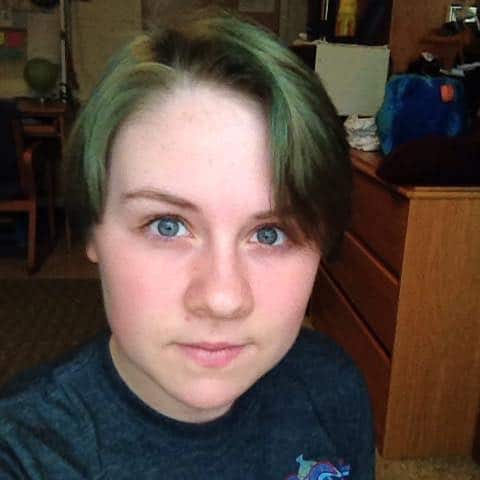 Alexandra Black remembered:
Black's family released a statement to ABC 11. It reads:
'Alex loved animals. Our beautiful, intelligent, passionate Alex had worked, unpaid, at several animal-related ventures, most recently at Wolf Park in Battleground, Indiana. This was her fourth internship, because she really wanted to make a career of working with animals.'
'She was looking forward to this first out-of-state internship at the Conservators Center in North Carolina that started 10 days ago. She was a beautiful young woman who had just started her career, there was a terrible accident, and we are mourning. But she died following her passion. We ask that you consider donating to Wolf Park in Battleground, Indiana, to honor Alex.'