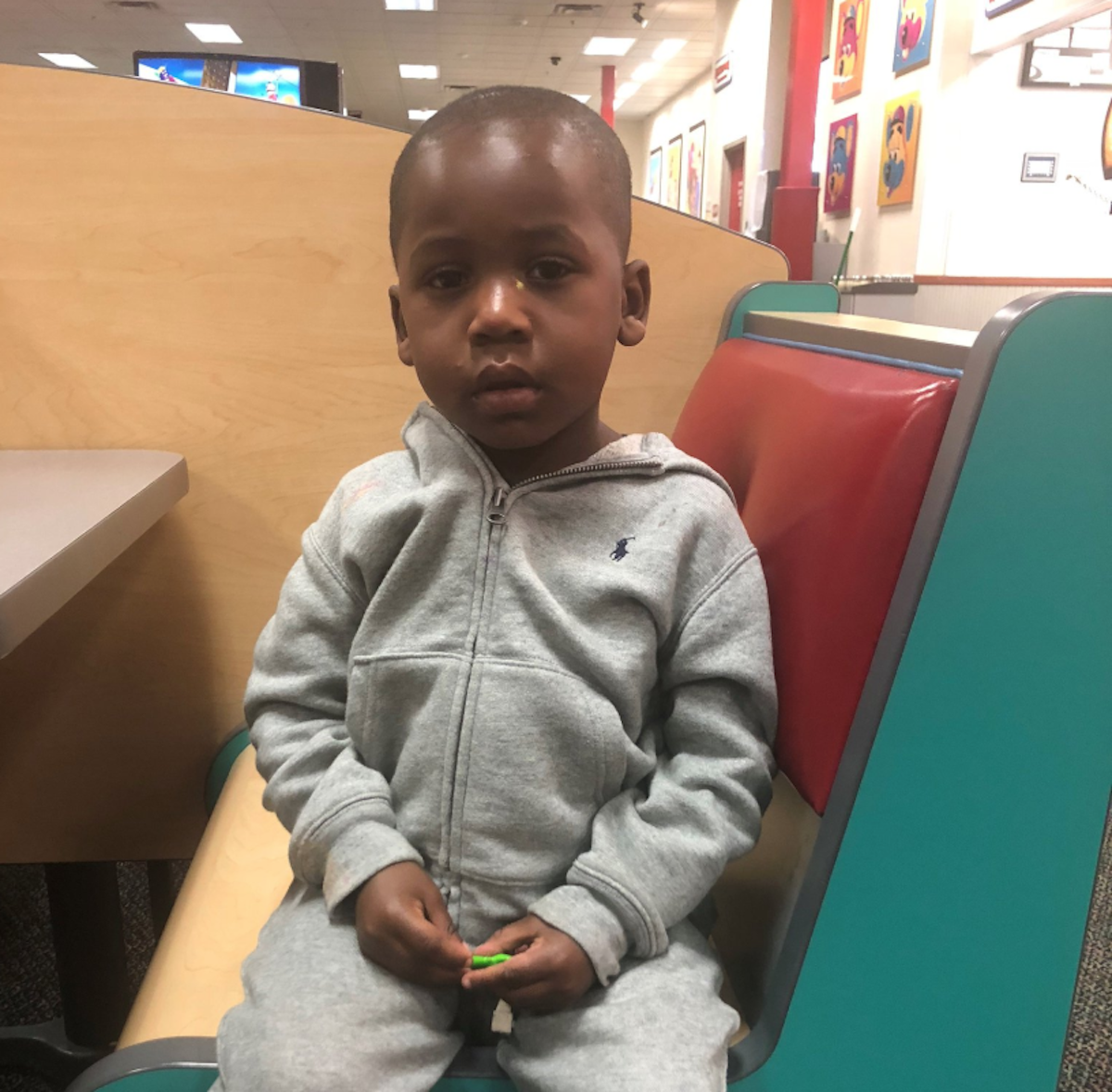 Sharon Demetra Perry charged with child neglect after leaving toddler son behind at Boynton Beach, Chuck E. Cheese's location after party ended. 
A Riviera Beach, Florida woman was arrested over the weekend after police said she left her young toddler son at a Boynton Beach–Chuck E. Cheese's after a party. 
Sharon Demetra Perry, 25, upon her arrest on Saturday evening was charged with one felony count of child neglect without great bodily harm reported WPLG.
According to the arrest report, witnesses found the boy — believed to be 2 or 3 years old — around 9:30 p.m. alone in a booth at the restaurant and contacted authorities. Boynton Beach police said the boy showed no signs of physical abuse and appeared well cared for, but the boy was not able to tell deputies his address or phone number.
About an hour later, a family member contacted a Boynton Beach police station, saying his mother was on her way to retrieve the boy.
Sharon Demetra Perry arrested after leaving son behind at Chuck E. Cheese's, police say https://t.co/JbjdmRlB12

— Dorotea Bourne (@quetevayasbien) November 18, 2018
Sharon Demetra Perry Chuck E. Cheese: 'I didn't realize I had to be personally responsible for my own child…'
The PalmBeach Post reported Perry not realizing she'd left her toddler son at the restaurant until making it back home without the boy. The mother said she thought the toddler was in a car with a relative and said 'it was their mistake' before leaving to not make sure everyone was accounted for.
Perry told police that they'd been at a party with nine children and six adults and the group had driven to the restaurant in multiple cars. Perry said that she lost track of the boy because the group left in several cars and didn't realize the boy 'was somehow' left behind.
The state Department of Children and Families assisted with the case, and the agency determined the boy could be left in the care of his maternal grandmother, police said. Perry is currently being held in custody on $3,000 bond.
URGENT: Do you recognize this child? Call us immediately! He was found by himself at Chuck E. Cheese's in #BoyntonBeach tonight. If you know who he is or who his parents are, we need you call 911 or 561-732-8116 now. #breakingnews #alert pic.twitter.com/zJWXULM2dX

— Boynton Beach Police (@BBPD) November 18, 2018