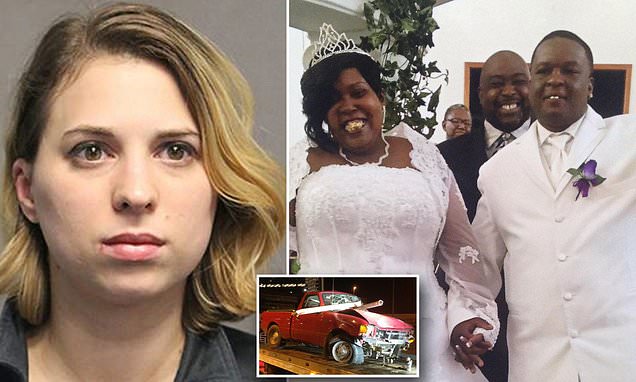 Olivia Matte sentenced: A Louisiana woman is sentenced to 20 years jail after killing father of seven, 

James Blackmond. Third DUI accident in nine months.  
A Louisiana woman was on Thursday sentenced to 20 years jail after pleading guilty to killing a father-of-seven in a drunk driving crash. 
The punishment follows Olivia Matte, 28, crashing her vehicle while under the influence of alcohol- leaving married Mississippi man James Blackmond, 37, impaled by a broken guardrail.
The 2017 incident was Matte's third driving while intoxicated DUI accident in just nine months.  
The accident took place on March 23, 2017 when Matte, of Covington, rear-ended Blackmond's red pick-up truck in the early hours of the morning as she was driving southbound on the Lake Pontchartrain Causeway bridge.
She hit him with such force his car was thrown onto an aluminum guardrail along the side of the bridge. The car then traveled backwards on the railing about 100 feet and a broken section of the guardrail penetrated his rear window and impaled Blackmond, according to Nola.com.
The father of seven was pronounced dead at the scene. Blackmond's passenger Kelly Johnson was also wounded in the crash. Matte was uninjured in the accident. 
Officials said Matte 'failed miserably' when she was administered a breathalyzer test after the accident. 
Her blood alcohol content was .216 at the time of the crash, nearly three times higher than the legal limit of 0.08 percent, according to WWLTV. 
She pleaded guilty on September 4 to a slew of charges including vehicular homicide, careless operation of a vehicle and operating a vehicle with a suspended license.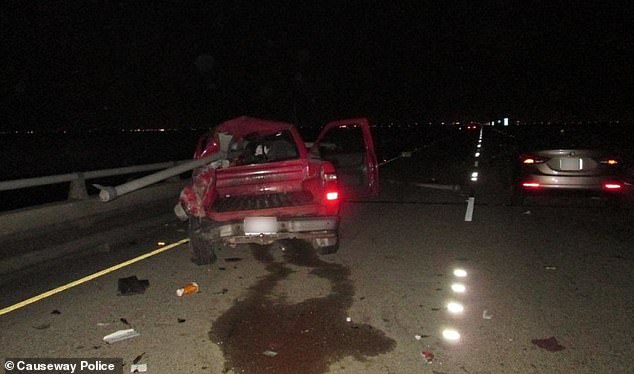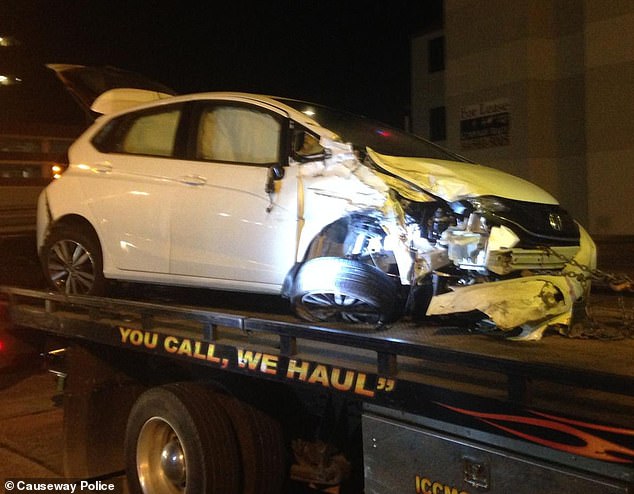 Olivia Matte sentenced: 

A history of prior DUI's. 
Previous driving offenses included Matte previously booked for suspected drunk driving on that same bridge on June 12, 2016. She was arrested by Louisiana police on another DWI incident on December 7, 2016. 
Told Blackmond's wife Queenita Blackmond during Thursday's sentencing, 'Olivia Matte didn't just kill my husband, she killed me, also. Olivia Matte choosing to drink and drive cost me my everything. Her total disregard for life cost me mine,' 
'Everything reminds me of him'. 
The Blackmond family had asked for a sentence of 25 to 30 years.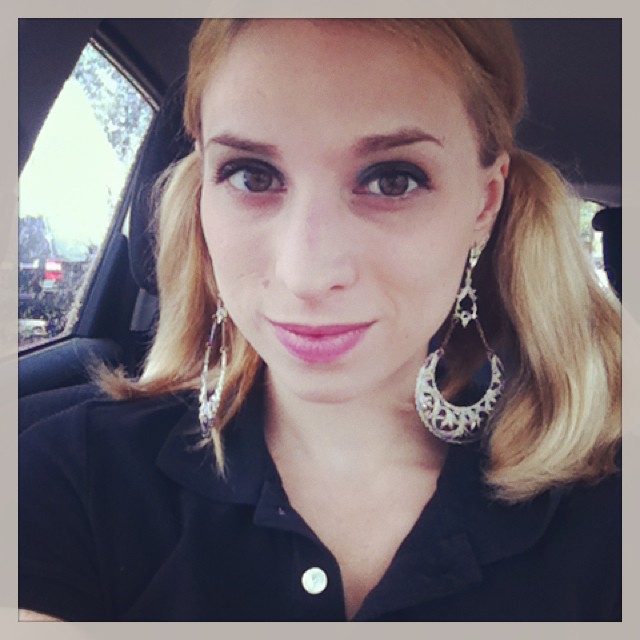 Olivia Matte secretly spiraling into crises: But was she getting treatment? 
Addressing Judge Glenn Ansardi, Matte's family told of the 28 year old being outgoing and caring- plagued with addiction and quickly and 'almost secretly' spiraling into crisis.
'Olivia is a good person who made not just a mistake, but a terrible mistake and one she is going to pay for,' her father Barry Matte said, apologizing to the Blackmond family directly according to The New Orleans Advocate.  
'I am sorry and I've always been sorry. I wanted it to have been me gone, not him,' Matte testified.
She confessed to the court that she was abusing alcohol after becoming depressed and felt unsure of what to do with her life.  
Unclear is whether Matte had been mandated following previous DUI offenses to partake in addiction counseling.