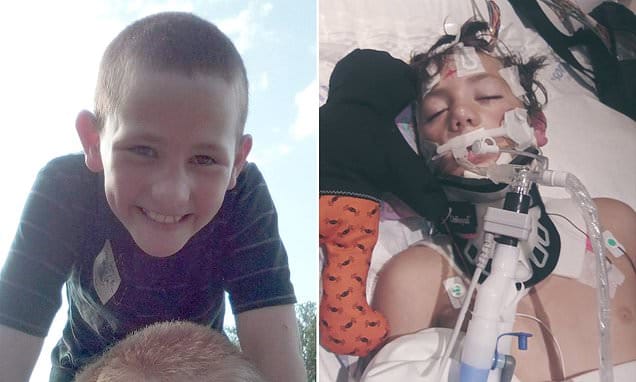 Landen Lewis: 

Bullied, Nevada-Missouri 10 year old boy left 'brain dead' after failed suicide. What went on at 

Bryan Elementary School? 
A 'bullied' ten year old Missouri has been left brain dead after a failed suicide attempt left the boy on life support.
Landen Lewis tried taking his own life in his bedroom after returning home from school in Nevada, last Friday.
According to his parents, their fourth grader son gave no warning as he arrived home that afternoon and moments later sought to take his own life.
Left brain dead after Landen's failed suicide attempt, mother Britany Lewis and stepfather Jon Guss are facing the specter of having to turn off their son's life support as doctors have said there is no hope for the brain dead boy.
The parents are in the process of preparing for Landen's organs to be donated to needy children.
In the days after Landen's suicide attempt, the family have told of being informed by their son's friends of their child being incessantly 'picked on' by teachers.
Describing the moment of finding her non responsive son in his bedroom, mother Britany recalls, 'I was like no. It's not real.'
Adding via Fox 4, 'It's not real. All I could think was I've got to get him to breathe.'
'I've got to get him to breathe.'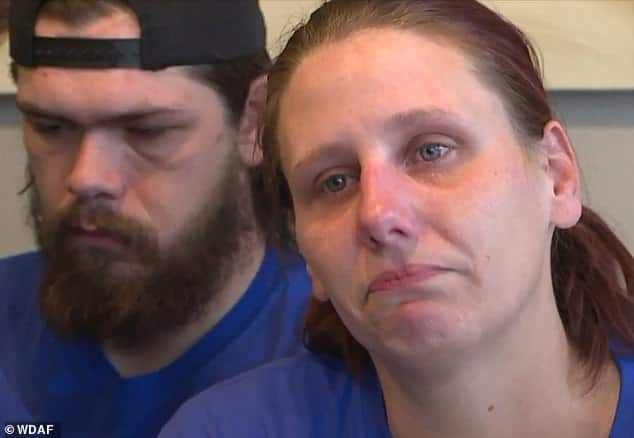 Bryan Elementary School: Did the school fail a ten year old boy? 
Bryan Elementary School, where Landen Lewis was a student- has also been in touch with Britany- telling the mother her son had repeatedly been in trouble and removed from class several times- but teachers would not tell her why, she said. 
Explained Britany, 'I didn't even know he'd been in trouble three times until the principal had called me and told me that she had pulled him out of class three times and wouldn't tell me why'.
The boy's mother and stepfather have said repeatedly that he was bullied, though it is not clear if they mean he was victimized by school staff or by other children. Not immediately clear is why the school at no stage reached out to Landen's parents? 
Posted the mother on social media, 'My beautiful intelligent baby boy was an old soul, he would help anyone who needed help and would you the shirt off his back. 
'He wanted to take everyone's pain away and he wanted no one to feel alone. 
'My baby was someone who could carry a conversation with you about the universe. 
'What happened to my child could have been prevented had everyone just been nice to him once or twice,' 
She went on to say that while she did her best, the school 'failed' him. 
Continued the mother in her post, 'As parents we trust a school to take our child for 8 hrs a day in these 8 hrs they are suppose to expand our child's mind and help them grow as little humans. 
'The school failed my son and I pray no other child has to go through what my little precious boy has. 
'Bullying is not okay no matter what age, and grown people should never bully a child. 
'Love your babies hold them close and whisper a prayer that no child ever go through this'.
The Nevada R-5 School District released a statement Tuesday saying, in part:
'It is important for our school and community to come together in this time of need to provide comfort to everyone. We request your respect during this time of tragedy.'
Bryant Elementary School to date has declined to respond to media overtures for comment, citing privacy laws.