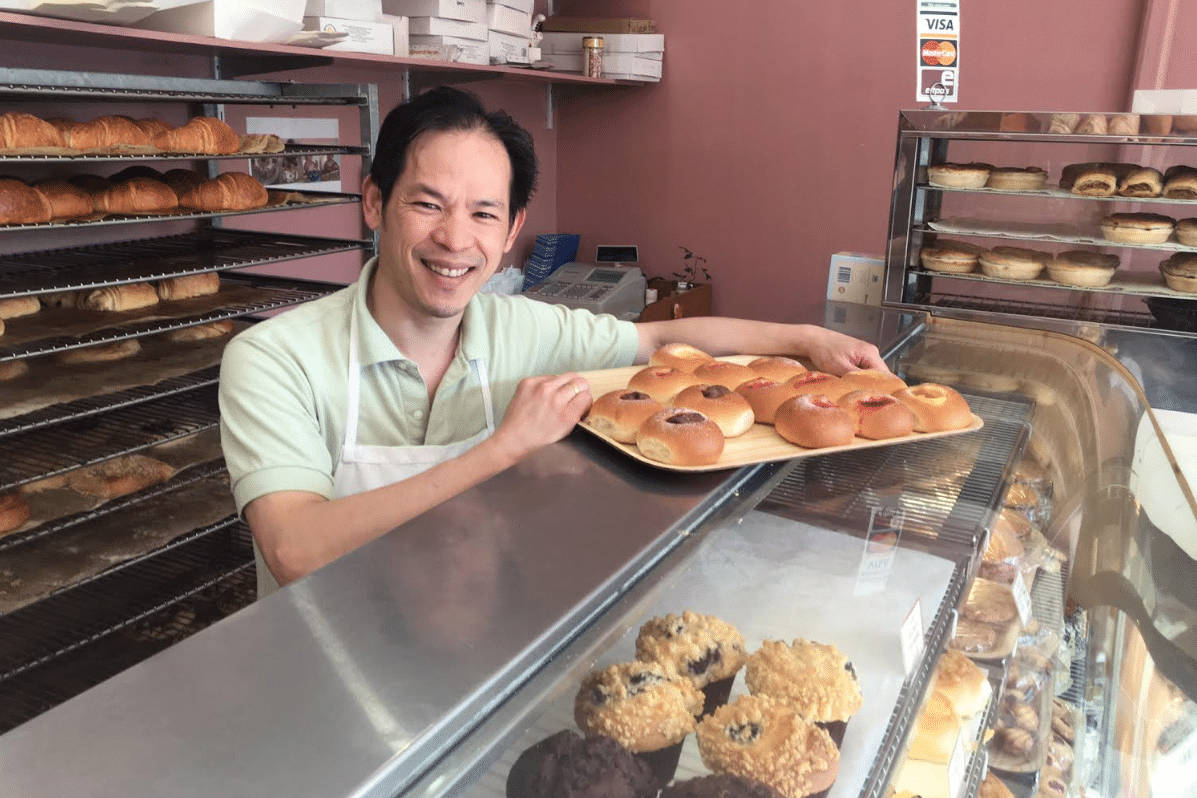 iBake Rockdale: How Cambodian refugee, Quang Yen Lin redefined the Australian immigrant experience with his love of fine food, baked goods and the art of patisserie. 
Growing in Rockdale, Sydney in the 1970's and 80's was a self contained experience. Dominated by Southern European immigrants, the choices were scarce, few- but at least everyone knew everyone- if not because we all went to church together, the same schools, groceries, bakeries and had accepted that we were the children of first wave immigrants that descended Australia shores in the 1960's and 70's.
Perhaps this might be where the reader is introduced to Quang Yen Li, 43- who like this author is the son of arriving immigrants, escaping crises abroad (more on that below) and looking to take their turn at becoming the next Australian prodigy.
The only difference being instead of escaping civil war and depression in Greece, Quang's family was escaping the Khmer Rouge, famines but like this author's parents were willing and determined to make their mark- and in the process ingratiate themselves into the Australian collective while also helping redefine it.
I've been coming to the bustling bakery which Quang runs since returning to Australia, having been absent for a number of years- living abroad.
Struck by the tremendous changes the St George community has imparted, the new wave of immigrants (vibrant Nepalese community, along with the Lebanese community as well as Thai, Indian – all which have replaced the Greeks, Italians and Macedonians that made this part of Sydney their collective home).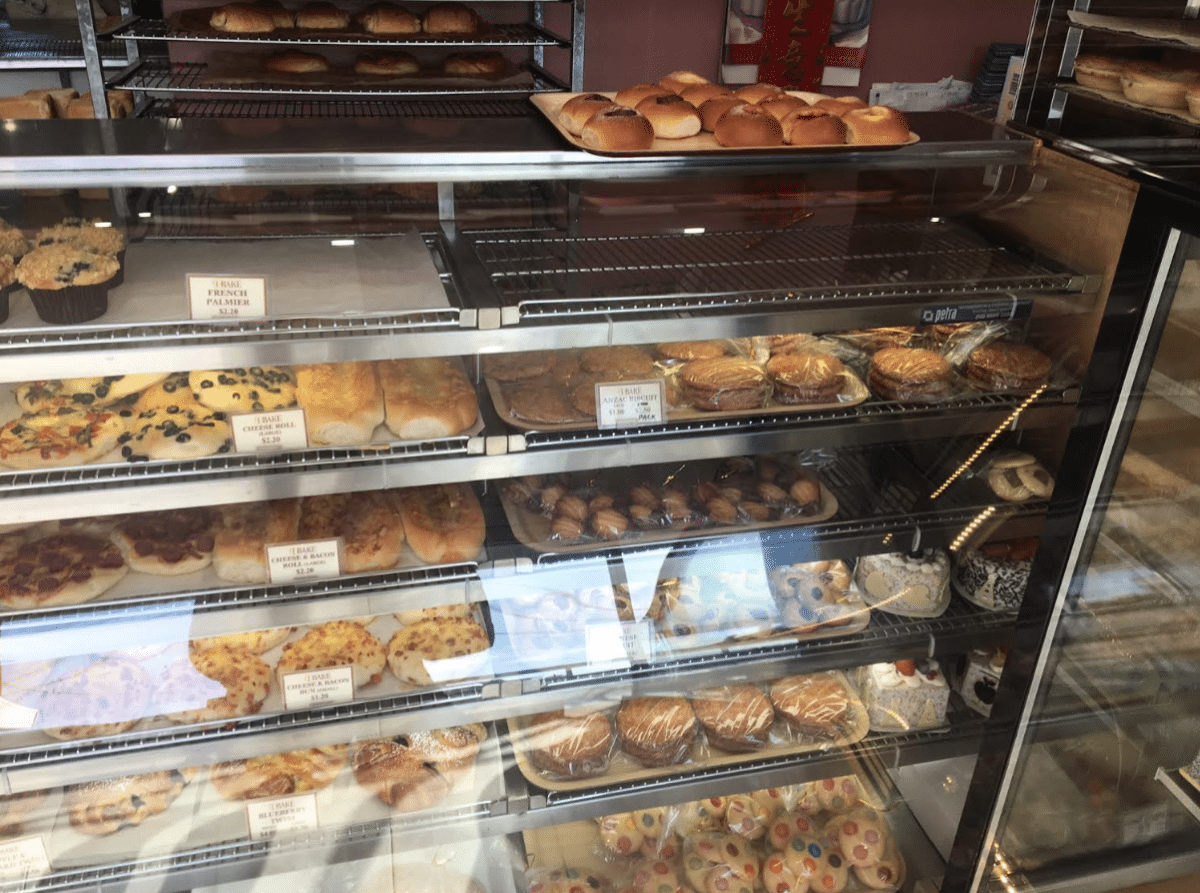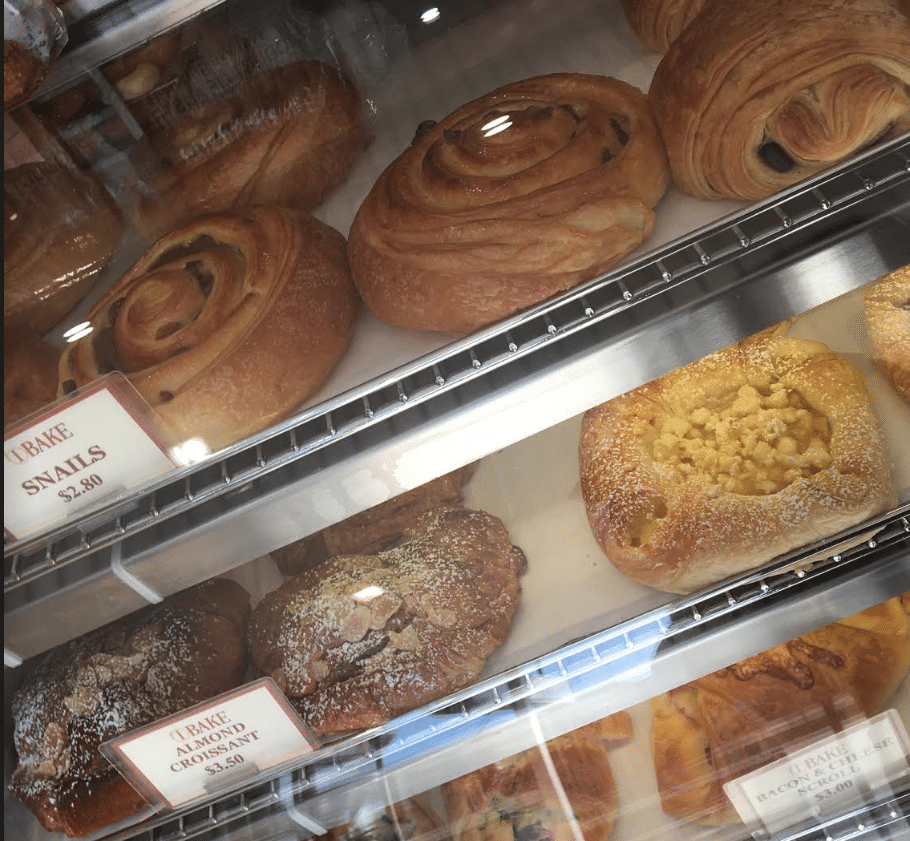 iBake Rockdale: Your senses awaiting to be indulged. 
I'm struck by the aroma, the cadence of the charming shopkeeper who personally greets his customers by first name, struck by his elan, his insistence that 'this morning' I should try yet another delicacy, struck by the desire of a baker who in many ways is actually a culinary zealot who is ever too keen to show off his cooking prowess. And who am I to say no?
At first my taste buds were seduced by Quang's chocolate croissants (crunchy, firm, and delicate with buttery layers – just the way I remember them in Paris) before I gravitated to the tre delicious meat pies (can anything be more Australian – and more ironic- the son of a Cambodian refugee making good on the promise of Australia?).
And that was just the beginning. Soon I was devouring Quang's iconic Lamington cake (sponge cake layered in chocolate mouse sprinkled with coconut- all of it – like everything in the store made from scratch starting 4.45am, Monday to Saturday).
And then there was always more to devour (and if one is lucky, Quang will warm it up just a touch more for you) including the buttery almond croissants (just like the gastro gourmet delicacies this author became accustomed to eating in NYC), the mixed berry tart, the pecan tart (I'm so happy I finally agreed to taste this one) chocolate profiteroles (and don't mind the custard version with strawberries and blueberries) and the assortment of made to order cakes for your next festive occasion.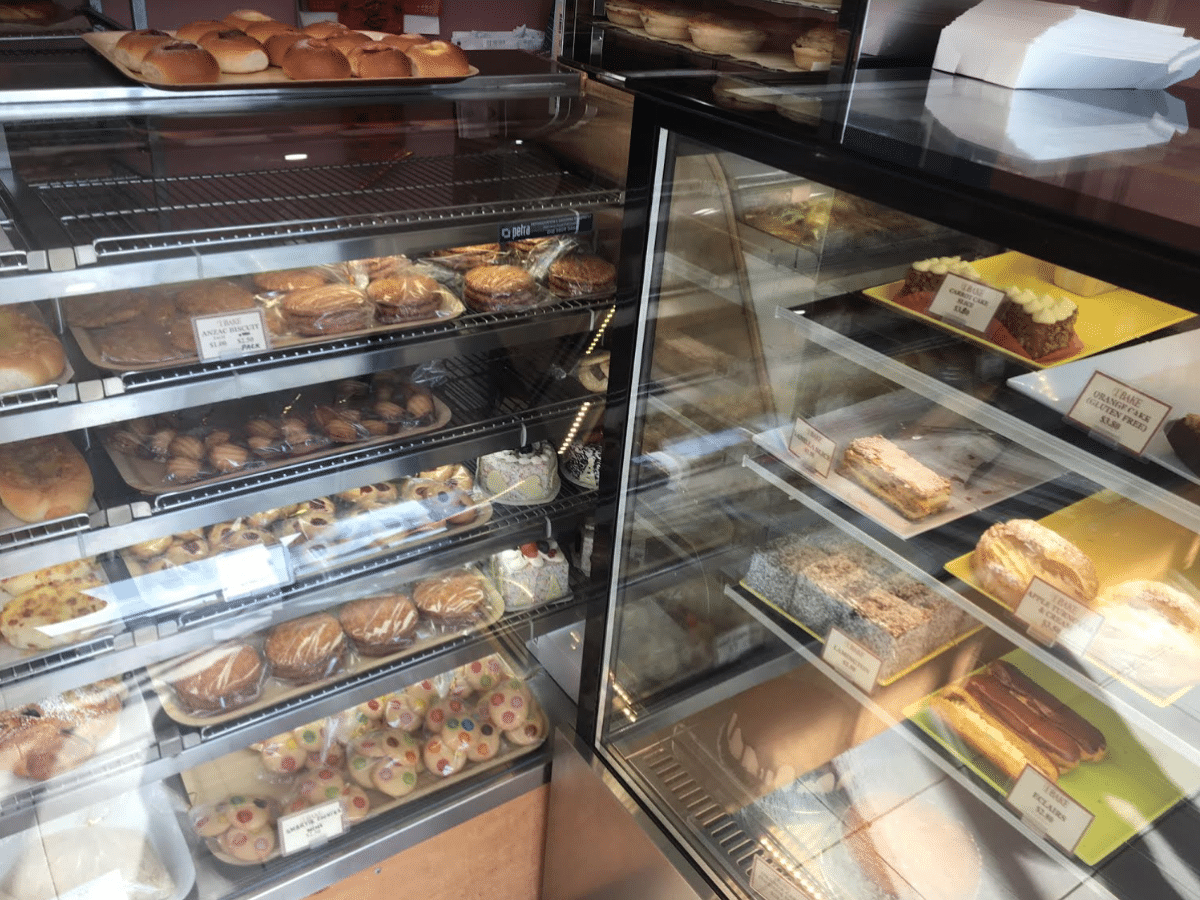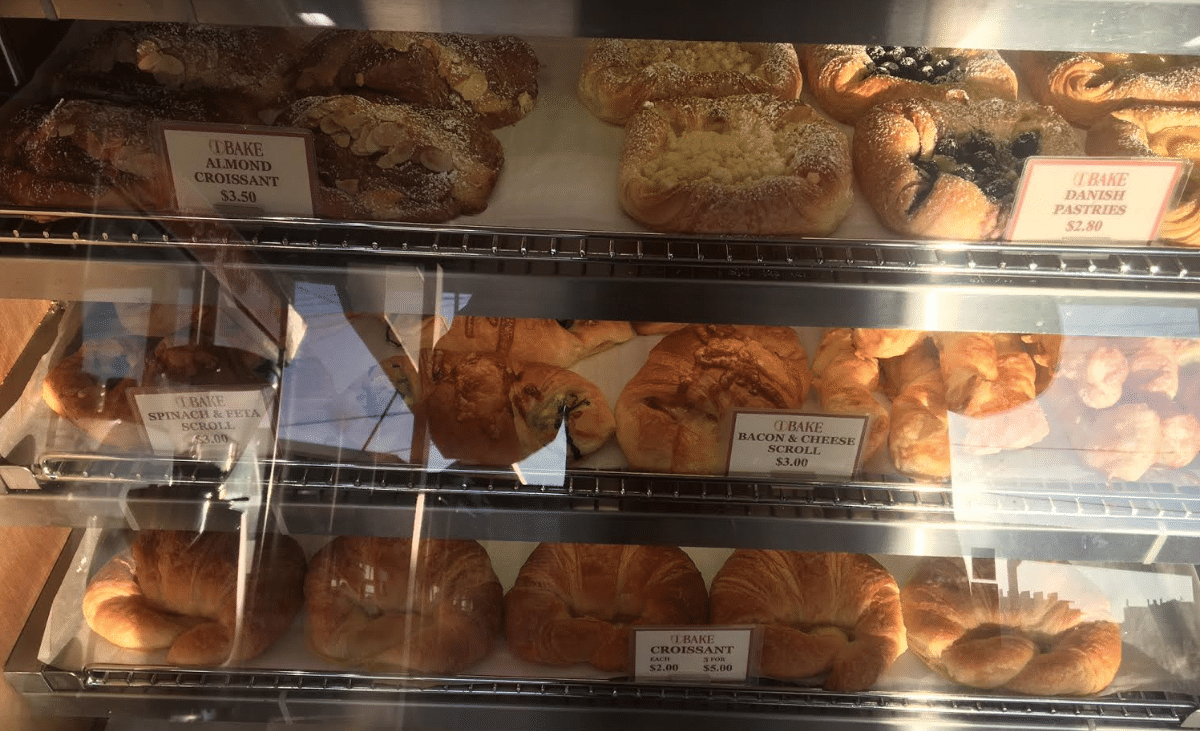 Quang Yen Lin's journey: An Australian success story.
But who exactly is Quang Yen Lin and how is it that his journey resonates with what it means to be Australian, a fledging immigrant with nothing more than desire, discipline, work ethic and the will to make good at a new chance at life- isn't that the very definition of what being Australian is all about?
It was while attending Sydney University in the early 1990's as a pre medical major that Quang learned about the bakery business. By now he was working at his father's blossoming bakery in Hurstville in between studies when eventually Quang found himself immersed in his love of gourmet bakery where eventually he was helping his father run the family business which typically saw lines mill around the corner.
It was over the years that Quang began to prize nuance, subtlety, aroma, good form and draw influence from the masters (sample masters Quang has studied and sought to replicate over the years include 'Le Cordon Bleu-Pattisserie and Baking Foundations', 'Gail's Artisan Bakery' as authored by Roy Levy with Gail Mejia, 'Demarle- Choosing Flexipan,' 'The French Baker' – by Jean Michel Raynaud) – which he injected to his morning aromas which greeted savoring customers.
Asked if he contemplated adding quiches and artisanal sourdough bread- Quang explains while preparing such dishes is par for the course-if he wanted to- he has to pay attention to the immediate local's tastes and preferences -while conceding Rockdale might just not be ready for every baking morsel he can offer.
That though hasn't stopped him from eyeing out 'trendier' areas such as Newtown, Surry Hills, Balmain, Potts Point that might be all too welcoming of the nuanced delicacies that Quang has spent the greater part of 20 years experimenting with, adding and feeding the next wave of immigrants.
A rising patisserie gourmet. Maybe you owe it to yourself and come to the suburbs and see how some of the locals are shining and showing off to boot. Pass me another chocolate croissant – yes please.
iBakery is located at 89 Railway St, Rockdale NSW 2216
Phone number: (02) 8283 2988